Ever wonder what a Certified Management Account is and what it actually takes to earn your own CMA certification?
The truth is, there is an overwhelming number of people who believe being a certified management accountant limits you to a life of number crunching.
This could not be further from the truth, so below I am going to break down what exactly a Certified Management Accountant is and everything you need to know to earn your CMA certification!
What is a Certified Management Accountant?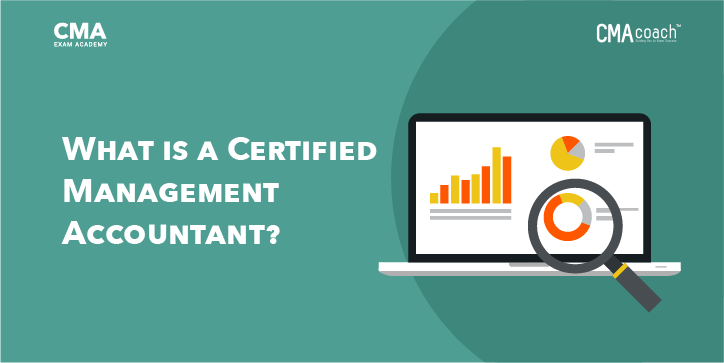 A Certified Management Accountant, or CMA for short, is a unique professional credential awarded by the Institute of Management Accountants (ICMA). It demonstrates competency in financial planning, financial analysis, organizational decision support, and professional ethics, and can qualify accounting professionals for a variety of lucrative roles and positions that require these skill sets.
CMAs are masters of critical accounting and financial management skills. I found out about the CMA while looking for a credential that could help me move up the corporate ladder without having to go through the CPA route. It was really the CMA subject matter that appealed to me because I knew I'd be a strategic thinker rather than just a number cruncher.
One major difference between CPA and CMA certified accountants, is that CMAs don't just know the 'what' behind the numbers. CMAs understand the 'why' when it comes to accounting and finance.
CMAs exhibit mastery in financial planning, analysis, control, decision support, and professional ethics.
CMA candidates learn the skills that allow them to become successful strategic business partners and effective financial managers.
What Makes CMAs Unique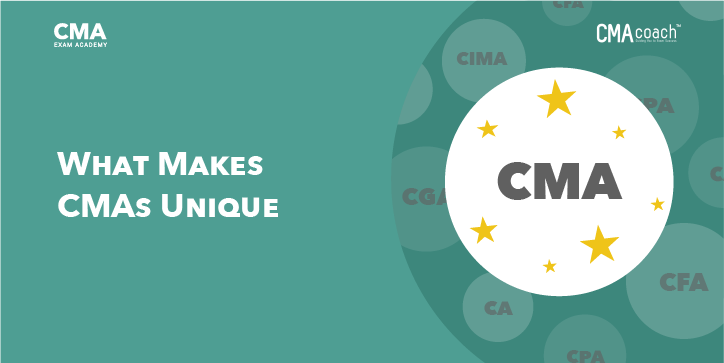 If you are new to the CMA certification then you probably don't know what makes us unique. CMAs have several key skills and roles that make them stand apart from other designations.
For starters, CMAs are focused and understand the critical skills needed to have a successful business.
We are respected for our key management and executive roles. More and more employers are seeking out CMAs to join their executive team. Our practical skills help us give businesses greater credibility and higher earning potential.
CMAs are highly valued and reap the benefits of this financially. On average, CMAs earn 47% more than their non credentialed counterparts, but more on that later.
How to Earn Your CMA Certification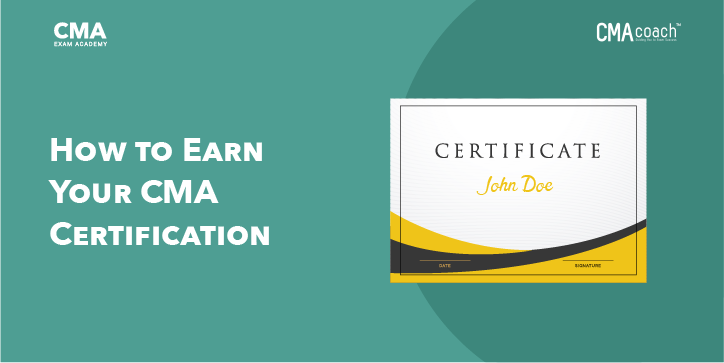 Have I peaked your interest yet? If so, here's what you need to know about the CMA certification requirements.
Become an IMA Member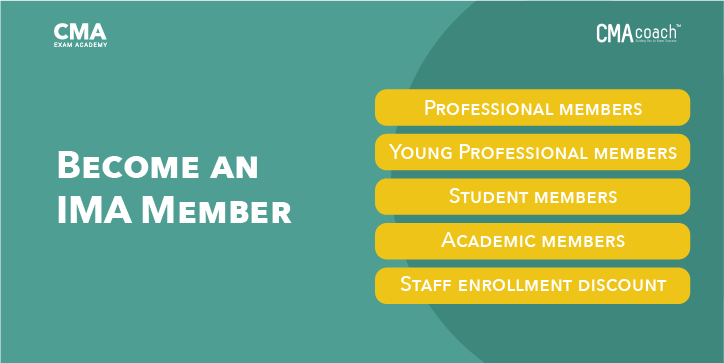 There are a few membership options available for those looking to join the Institute of Management Accountants:
Professional members ($245 USD)
Student members ($39 USD)
Academic members ($135 USD)
Staff enrolment discount ($185-195 USD per member)
Fees vary from $39-245 annually depending on which membership you are eligible for.
Earn Your Bachelor's Degree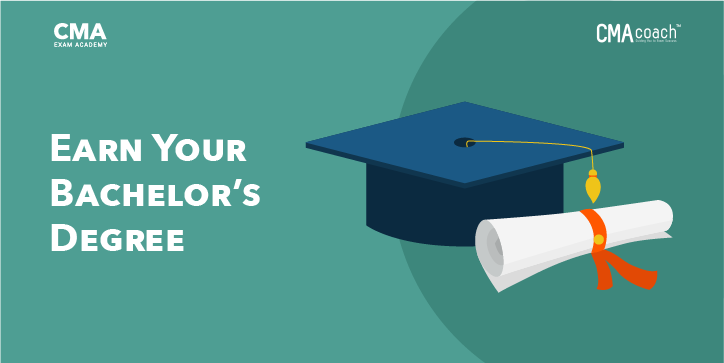 All CMA candidates must earn a bachelor's degree from an accredited college or university, but unlike other accounting certifications, your degree does NOT have to be in finance or accounting.
This means the barrier to entry is much lower than other certifications, however, that doesn't mean passing the exam will be easier.
*Note: If you feel like you have an equivalent degree you can have it evaluated by the Institute of Management Accountants (IMA).
Fulfill the Work Experience Requirement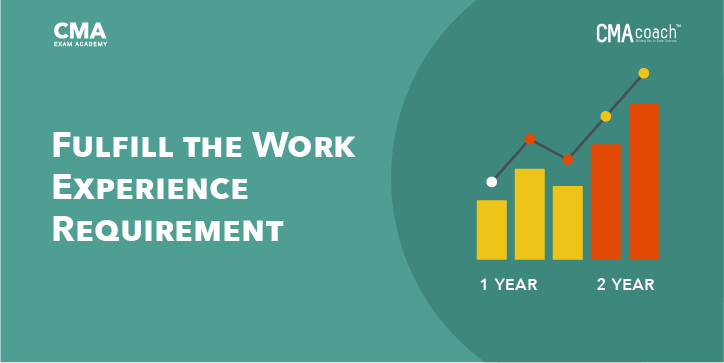 To earn your CMA certification you must have 2 years of continuous full-time employment in management accounting or financial management. Alternatively, you can work part-time (minimum 20 hrs weekly) for 4 years in this field to fulfill this requirement.
Join the CMA Program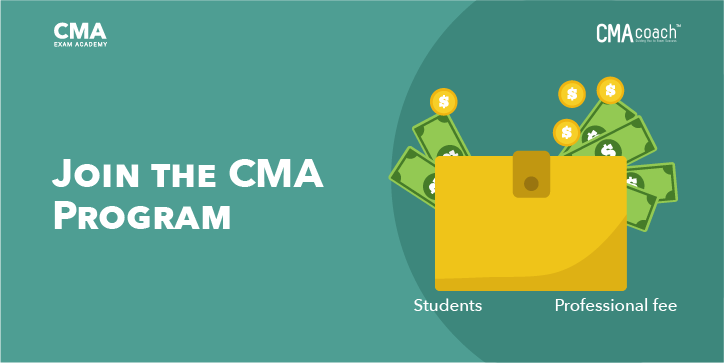 This step is easy because it simply requires you to pay a one time, non-refundable entrance fee that allows you to take the CMA exam.
Like IMA memberships, the entrance fee varies depending on your status. Students pay $180, while the professional fee is $240.
Once this fee is paid you have 3 years to complete and pass both part one and two of the exam or you will have to re-register.
Begin Your CMA Test Prep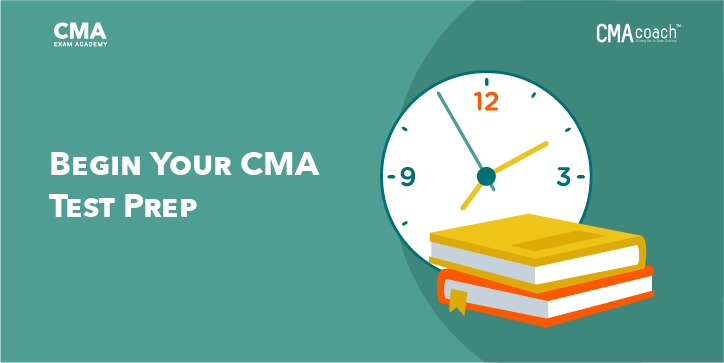 Choosing a review course and putting in the study hours is your next step to CMA success.
For me, the hardest part was figuring out how long to study and to determine when I was "ready" to take the exam. Back when I was preparing for the exam there were only self-study courses and I was left to figure all that out on my own.
Thankfully there are several more options available now, like CMA Exam Academy which features one-on-one coaching, video tutorials and mock exams (to name a few) to help your CMA test prep.
GET MY FREE 3-PART CMA EXAM VIDEO COURSE

In order to earn your CMA certification, you need to pass both Part One and Part Two of the exam.
Sounds easier said than done, but understanding how to find the best CMA review course for you and becoming familiar with the exam format can be helpful.
Which brings me to…
Passing the CMA Exam
Passing the exam may sound next to impossible with pass rates lower than 50%, but it doesn't have to be.
Choose a CMA Review Course Right for You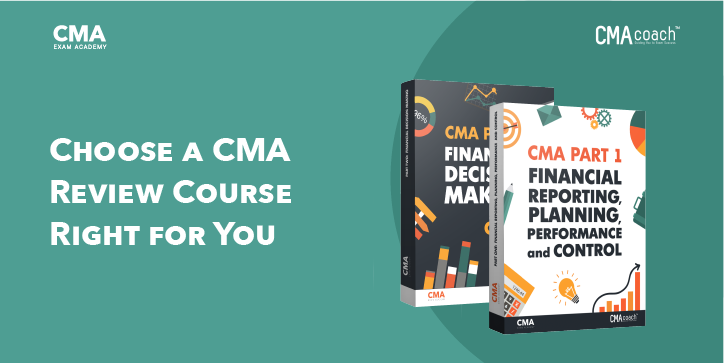 There are several certified management accountant courses you can take to help you prepare, but they are not all built the same.
Like I mentioned early, the self-study review course was the only option available to me when I was preparing and that wasn't my learning style.
Now you can find courses like CMA Exam Academy that are much more intuitive and expansive, as well as utilize high-end technology, like adaptive learning technology and one-on-one coaching to help you prepare.
In my experience, having access to a coach who can help guide and mentor you, while also providing constructive feedback is essential to success. This sort of guidance can dramatically reduce how long does it take to become a CMA.
With my proven coaching techniques, supplemental resources and weekly accountability through live call and email I can help you succeed.
Learn more about CMA Exam Academy here.
There are a few key things you should be looking for in any high-end review course. For example, access to a coach, progress reports and accountability check-ins, extensive test banks (preferably with adaptive learning technology so you focus on areas that require more effort), video or audio tutorials for portable learning, and of course any comprehensive CMA textbooks that contains all the fundamental concepts and formulas that you will be tested on.
Not all review courses come with the items I just mentioned and others come with all that and more, so be sure to do your research before committing to a course.
For a full CMA Review Course Comparison, check out my post here: https://cmaexamacademy.com/best-cma-review-course-comparison/
Get Familiar with the CMA Exam Structure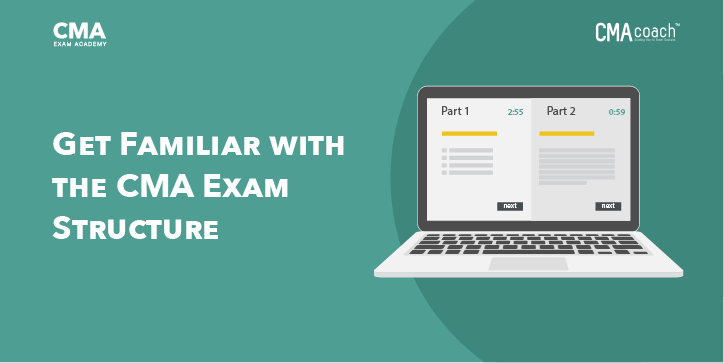 The CMA exam is made up of two parts. Part One covers financial planning, performance and control. This covers everything from performance and cost management to internal controls and professional ethics.
Part Two is all about financial decision making. Financial statement analysis, corporate finance, investment decisions and decision analysis and risk management are all topics covered in this part.
Each part of the exam is 4 hours long. The first three hours are dedicated to answering 100 multiple choice questions, and the final hour is for two essay scenarios that require you to answer several questions per scenario.
Before you can even move on to the essay portion, you must get at least 50% of the MCQ questions correct.
Should you complete the MCQ portion before the 3-hour time allotment is up, you can carry that remaining time over the essay portion.
Some people struggle with multiple choice tests and it usually comes down to how you interpret the question.
My tip to you would be to break each question down into parts. All MCQs will have a stem (essential information) often followed by non-essential details.
Identify the stem and thus identify what exactly is being asked of you.
Before ever looking at the possible responses, try answering the question on your own. Once you have an idea of what the answer should be, see if it is one of the possibilities.
It's easy to overthink and question yourself, so if you already think you know the answer and it is one of the options go with your gut and move on.
Register for the CMA Exam
Once you have studied and feel confident that you are prepared to take the CMA exam, it's time to register.
There are three exam testing windows that you can register for each year:
January/February
May/June
September/October
Here are the CMA exam dates.
Registration is easy. You can do this online or by calling 800-638-4427 or (201) 573-9000.
The exam is taken at a Prometric Testing Centre. There are hundreds of testing centres located all over the world. Find the closest one to you by visiting www.prometric.com/ICMA.
CMA Career Prospects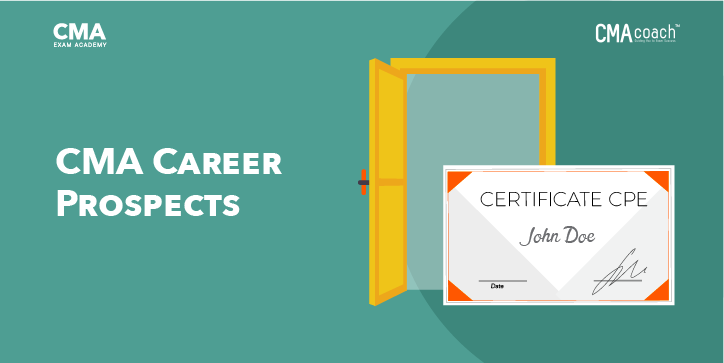 Earning your CMA certification can open so many doors for you. When I first started digging into this field, I was surprised to learn how much a Certified Management Accountant salary was. Not because I couldn't believe that they deserve those six figures, but surprised because they were considered such valuable assets to the workforce.
I was also pleasantly surprised to learn that it was a global designation and that CMAs could work not only in accounting or finance, but also in operations, marketing or technology for example. In fact, there are over 60,000 certified CMAs worldwide to date and that number continues to grow.
Potential Job Titles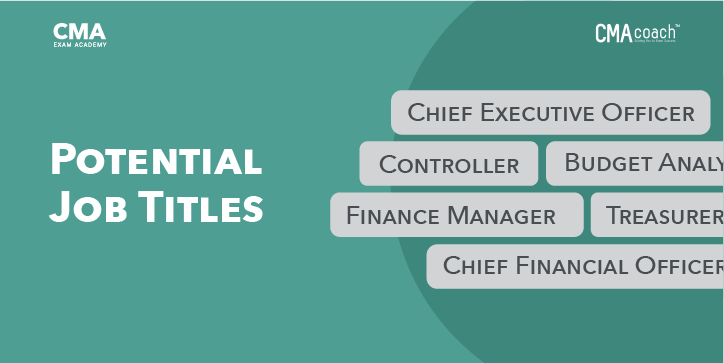 Some of the many job titles held by CMAs include:
Chief Executive Officer
Chief Financial Officer
Treasurer
Controller
Finance Manager
Budget Analyst
And more…
What is the Difference Between a CPA and CMA?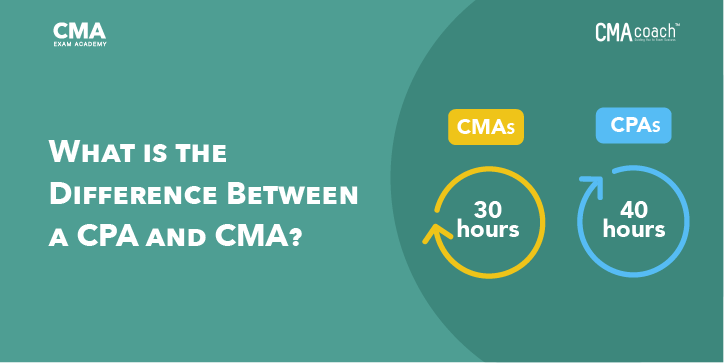 One of the most common questions I get asked is what is the difference between a CMA and CPA.
The short answer is that CMA's are experts in financial accounting and strategic management.
But there is so much more it than that.
Certified Public Accountants (CPA) practice general accounting. Some of their most common tasks include performing audits and preparing taxes.
CMA's, on the other hand, focus more on business analysis and strategy. There are several other differences between CMAs and CPAs. For example, CPAs have to take a 4 part exam and work 1-2 years under a licenced CPA.
Both designations require you to earn Continuing Professional Education programs (CPE). CMAs must earn 30 hours per year, while CPAs must cock 40 hours per year depending on the state.
What is the Average Certified Management Accountant Salary?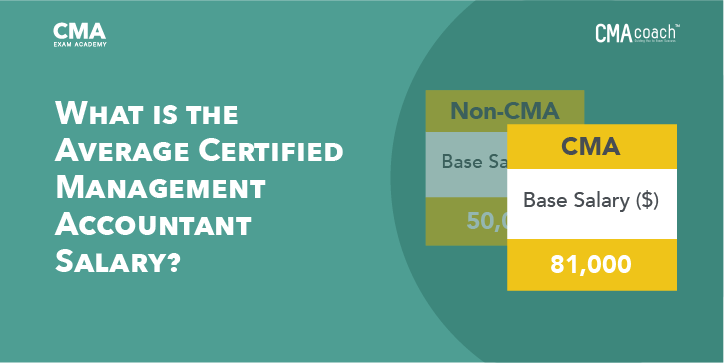 Let's be honest, money talks when you are considering a career. The great news is, CMAs earn more on average than their peers.
In the United States alone, CMAs earn 47% more than accountants who do not hold a designation.
One study showed that it would take a non-certified employee 10 additional years to make the same lifetime earnings as a licensed certified management accountant. (See full study details here).
Based on the IMA Global Salary survey results for 2017, CMAs in America earn a median salary of $125,000. Their non-CMA peers only earn a median salary of $92,000. While both are obviously fantastic salaries, it is obvious that CMAs are highly valued and compensated as such.


Your Investment
It goes without saying that you will be required to invest both time and money into becoming a Certified Management Accountant.
There are fees for everything from your IMA membership, program fee, review course and taking the exam. Not to mention the cost of earning your bachelor's degree.
As far as a time investment goes, if you already have your bachelor's degree you can crush the CMA exam in 6 months or less with the right test prep strategy.
Obviously you are looking at a minimum of two years work experience before you can apply to get your designation, but this experience will be invaluable.
You also are not limited to completing this work experience after you take the exams. In fact, any consecutive applicable experience you have prior to preparing and taking the CMA exam counts towards this requirement.
Should you choose to complete the work requirement after passing both CMA exam, you have 7 years to fulfil this.
On top of fulfilling the work requirement you will be gaining first hand experience, networking with other CMAs and learning more about your chosen path. This knowledge is priceless.
The numbers speak for themselves and there is no better time than now to become a CMA. CMA's are in high demand and low supply and with my help you absolutely have what it takes to succeed.
Don't settle for an unfulfilling career.
Dream big and become a licensed Certified Management Account.
You won't regret it!


More from Nathan
How to Become a CMA in Just Over 6 Months
Global Certified Management Accountant Salary
Why You Should Try CMA Exam Academy vs Other CMA Review Courses