CMAs work all over the world. You'll find them in high-power leadership roles everywhere: China, India, Brazil, and the USA.
So, can an accountant who earned their CMA credential in a foreign country work in the US?
The short answer is yes!
But like most things, it's more complicated than that.
Below I break down the eligibility of the CMA across borders so you can get started on the journey to becoming a CMA in the US
Disclaimer: The information in this article must not be construed as legal advice! Please seek legal counsel for all immigration-related matters.
The CMA: a Global Passport for Accountants
The CMA is recognized across the world for its standard of excellence in managerial accounting. And since that standard is universal, the credential is universal across borders.
This means a CMA certification holds equal weight regardless of the country in which it was earned. If you pass the CMA exam in South Korea, you can apply for a CFO position in London with your CMA. That's why they call it a global passport.
The true power of the CMA lies in its multifaceted ability to catapult you into a dream career anywhere in the world. But this goes beyond just providing you with a universal credential.
The process of becoming a CMA equips you with a set of skills that is attractive to job seekers around, regardless of location. Leadership abilities, strategic planning, and forecasting skills are highly sought after. They will make your job search easier and more lucrative.
How an Accountant With a CMA Can Migrate to the USA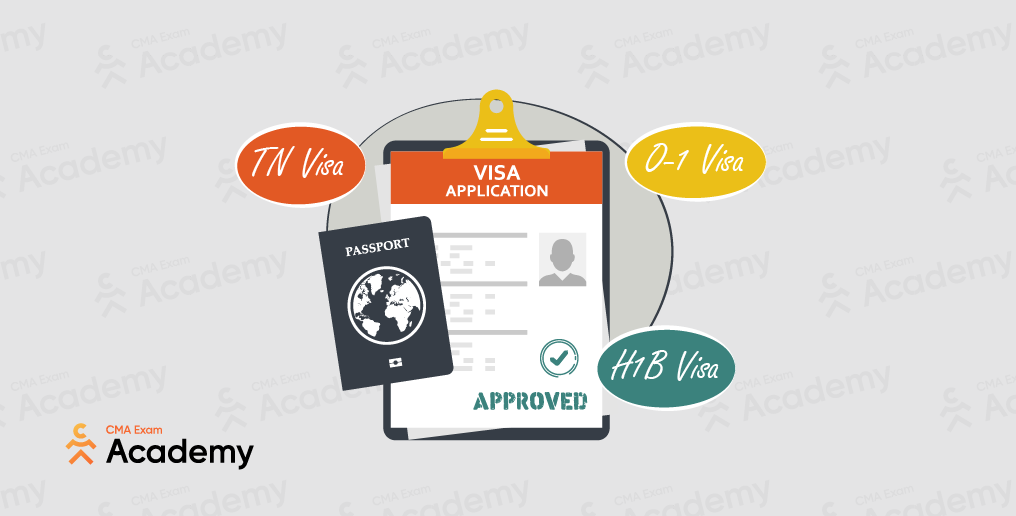 So, you have your CMA credential and want to migrate to the US? Here are a few ways to do it:
TN Visa
The TN visa is a specialized class of visa that allows Canadian and Mexican nationals to work in the US for a three-year term. The visa has an expedited approval process as a part of NAFTA.
Only certain professionals are allowed to enter the US through a TN visa, and accounting professionals are included on this list.
To qualify for a TN visa, you must:
Be a Canadian or Mexican citizen
Work in an approved position
Have secured a position in the US prior to entry
Have earned all necessary credentials to be employed in said position
If you're an accountant from Canada or Mexico, the TN visa is a good choice. So long as you have your CMA and any other credential required to work the position you've been offered, your approval process should be fairly seamless.
H1B Visa
The H1B visa is available for foreign nationals who are employed in a specialty field. There is no definitive list of which occupations do or do not qualify as "specialty", but here are the criteria used to determine on a case-by-case basis:
The occupation and/or position should:
Require theoretical and practical knowledge of a specialized field
Require, at minimum, a bachelor's degree as a typical barrier to entry among similar jobs
Require an unrestricted state license, registration, or other credentials where a bachelor's degree is not applicable
Foreign nationals from all over the world can qualify for an H1B visa with the right credentials and experience, making it a good option for those with an MBA, CMA, or BBA in accounting.
O-1 Visa
The O-1 visa is a highly specialized permit for individuals with exceptional skills and abilities in their field. This can be:
Science
Art
Music
Education
Sports
Entertainment
Business
Accountants interested in applying for an O-1 visa would fall under the business category. A CMA who has achieved excellence at their firm, earned awards, and is considered exceptional among their peers could qualify for this nonimmigrant visa.
However, I should note that getting into the US on an O-1 visa is extremely rare and typically reserved for a very small minority of people. They must be able to highlight their extraordinary abilities. Often they must prove they have earned accolades and significant recognition for their work.
If you can prove that you are among the very top professionals in your field, then you may qualify for an O-1 visa.
Can Any Accountant Apply for the H1B?
Since an H1B visa is the most accessible option for accountants, it is the most popular choice. Accounting is a specialized skill, and some accountants manage to secure an H1B without a bachelor's degree.
This can only be done if the professional demonstrates their highly-specialized capabilities in another way, with credentials like the CMA and robust work experience.
Accounting Firms That Sponsor the H1B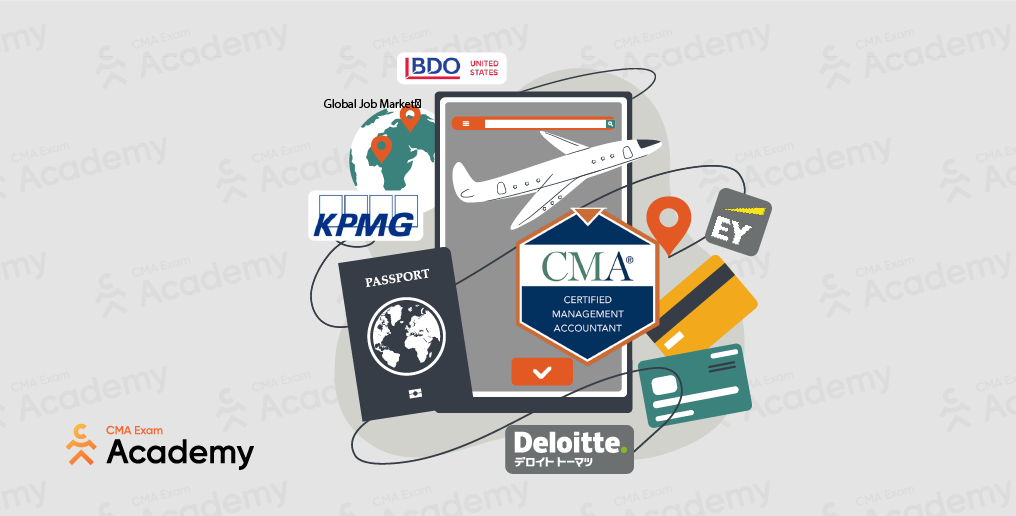 H1B visas must be sponsored by an employer. Luckily, finding one is easier than you might think. For the right candidate, many of the largest firms in the country are willing to extend sponsorship options. They have skilled on-staff immigration specialists to help you through the process.
Here are some popular options:
Why US Accounting Firms Sponsor Visas
Over the past few years, the US has been in a labor shortage. And while many industries have found some relief in recent months, the same can not be said for the accounting industry.
Over 300,000 US accountants have left their job in the past two years and there are fewer graduates interested in pursuing the field.
This leaves hiring managers with a unique challenge — one that skilled accountants from other countries are more than willing to help solve.
This recent change in domestic interest in the field indicates that an increase in employee-sponsored visas is likely. More demand means you may have an easier time landing your dream role in your dream city or state.
How to Earn Your CMA Quickly and Access the Global Job Market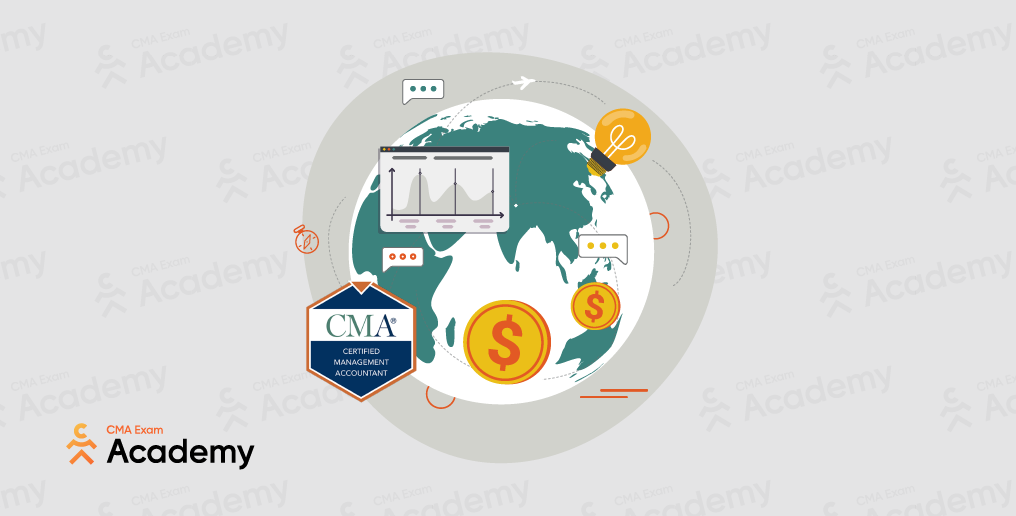 If you want to apply for an H1B visa, you'll first need to qualify for competitive jobs. By earning a CMA, you'll get a globally recognized standard of distinction. You'll also master some of the most sought-after skills for high-value positions such as leadership and strategic planning.
The process to become a CMA is a challenge, I won't lie to you. It requires a significant time investment as well. But that's a big part of why it is held in such high regard.
If you want to complete the exam process in a fraction of the time, check out my CMA exam accelerator course. My students have a pass rate that is nearly two times higher than the global average and it's guaranteed to help you pass the exam with our 16-week Accelerator program.
Disclaimer: The information in this article must not be construed as legal advice! Please seek legal counsel for all immigration-related matters.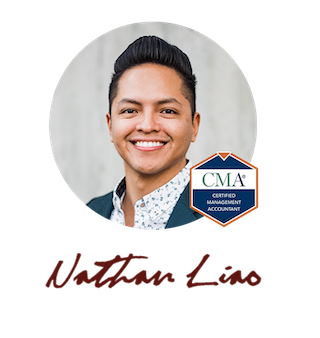 Hi, I'm Nathan Liao (aka the CMA Coach)! For the last 10 years, over 82,000 accounting and finance pros came knocking at my door seeking guidance and help. If you're also aiming to conquer the CMA exam on your very first try—without wasting away time or money—you've found your ultimate guide. Dive in deeper to discover more about me and the dedicated team that powers CMA Exam Academy. Click here and let's embark on this journey together!