How Hard is the CMA Exam?
So you want to know how difficult is the CMA exam? Based on CMA pass rates alone, I'm not surprised that many potential candidates are put off from wanting to tackle this exam. In fact, the majority of candidates don't get a passing score.
With CMA exam pass rates as low as 45% for Part One and also 45% for Part Two, there is obviously a high level of difficulty.
But why is the CMA test hard and what can you do to bridge the gap between the statistics and earning your own passing grade?
There are a few factors that may contribute to these low marks, so let's break down some of the most common issues.
How Long Does It Take to Study to Pass the CMA Exam?
To pass the CMA exam, you'll need to dedicate a bare minimum of 90 hours to studying beforehand. However, we'd recommend shooting for closer to 300 hours to raise your chances of doing well on the exam. You can space out your study schedule over a six to nine month period. The best CMA review courses will ensure you cover and review all the material.
CMA Exam Prerequisites
The first step in getting your CMA certificate is to earn a bachelor's degree. What's interesting about this is that the Certified Management Accountant requirements don't specify what kind of degree you need to have.
Unlike other career niches where you are required to have an applicable degree, any bachelor's degree will qualify you to take the CMA exam. That is to say, you could have a bachelor's degree in Philosophy and that qualifies you for the CMA exam.
In my opinion, this puts you at somewhat of a disadvantage because you will not be familiar with any of the study materials or content prior to preparing for the exam.
While there is an experience requirement that candidates must fulfill – two continuous years in an applicable field of management accounting – I still think the degree prerequisite adds to the low passing rates.
CMA Exam Structure
This exam is made up of two different parts. As I mentioned above, the passing rate for Part One is only 40% and 50% for Part Two.
Each Part of the exam contains 100 multiple-choice questions and an essay section. The essay section is comprised of 2 scenarios with anywhere from 2-7 questions that must be answered within it. Candidates have 3 hours to complete the MCQ section and 1 hour to complete the essays.
The exam is taken at one of the many global Prometric centers and is computer-based. It has been my experience that many candidates get jammed up on how to study for the CMA exam and don't use the right tools to prepare; ie. the right review course.
Exam Content
In terms of content, each Part of the exam covers quite a bit of information. Part One is all about Financial Planning, Performance, and Analytics. This requires understanding external financial reporting decisions, planning, budgeting and forecasting, performance management, cost management, internal controls, and analytics.
Part Two consists of Strategic Financial Management, which covers the topics of financial statement analysis, corporate finance, decision analysis, risk management, investment decisions, and professional ethics.
Each of these topics is broken down even further and covers a ton of material. So if you were wondering how to pass the CMA exam, be sure to use a study planner and strategically plan out all the material!
The sheer volume of information covered in each part of the exam is one of the reasons for getting a CMA exam passing score is so difficult. For this reason, I highly recommend using a review course so you can focus your study efforts on the information you don't understand that well vs wasting your time on content you comprehend.
Skills the Exam Tests You On
Due to the fact that the role of a certified management accountant is so specialized, it's necessary that the exam tests candidates various cognitive skills to ensure they really know the material.
The ICMA (the governing body responsible for scoring the exams) tests the following skills:
Knowledge – ability to identify, define and list learned materials and facts
Comprehension – ability to grasp and understand the content
Application – ability to demonstrate how knowledge is used in real situations
Analysis – ability to break down components, identify and interpret relationships between causal relationships, etc
Synthesis – ability to use knowledge learned from analysis to formulate new procedures or operations
Evaluation – ability to criticize material, justify its accuracy and form conclusions
Your ability to demonstrate each of these cognitive skills, especially during the essay portion of the exam, is critical to success.
CMA vs CPA Exam Difficulty
I get a lot of questions about whether or not the CMA or CPA is the right way to go. There are similarities between the two designations (a likeness for numbers and accounting), but there are several differences between the CMA vs CPA exams, respectively.
Unlike the CMA exam that covers all the aforementioned topics in just two exam parts, the CPA exam is broken down into 4 parts. By splitting up topics into smaller chunks, it makes it easier for CPA candidates to focus their study efforts on key material without overwhelming themselves with a ton of information.
This could account for the slightly higher CPA exam pass rates. The overall pass rate for CPA's is nearly 50%.
The scope of material covered for financial management varies by designation and your personal interest in the material can play an effect on your success. For example, if you are enjoying the CMA content you will be more apt to stick to a study program and of course, more likely to retain the information. On the other hand, if you find public accounting topics more exciting then the CPA exam may be right for you.
How to Pass CMA Part 1 and 2 With Ease
It's true, the general format and volume of material covered in each part of the CMA exam can make it difficult, but there are ways around this.
For starters, understanding the multiple-choice section of the exam and what is expected from you during the essay section of the exam process can be incredibly beneficial. The more familiar you become with the exam structure, the more likely you are to succeed.
In addition to that, choosing a CMA review course that taps into your personal learning style and ensuring you study the right amount of hours per week can increase your odds too.
Also, learning to avoid procrastination and surrounding yourself with supportive friends and family can make a world of difference.
When it comes down to it all, the CMA exam is constantly changing. Developed by the Institute of Management Accounts in 1972, they are continuously introducing new exam questions and evaluating the effectiveness so candidates are being tested fairly. Just make sure to put in the study time, use a high-quality CMA review course, and believe in yourself. You can do this!
Worried about passing or have any other questions to ask? Drop them in the comment section below.
More from Nathan: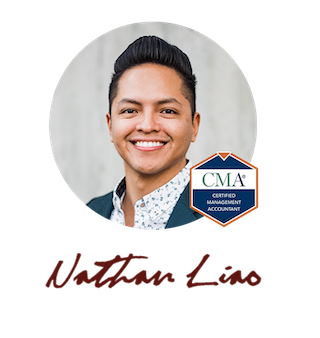 Hi, I'm Nathan Liao (aka the CMA Coach)! In the past 8 years, over 37,000 CMA candidates came knocking at my door seeking guidance. And just like them, I'm here to show you how you can pass the CMA exam on your first attempt without wasting money or time. Click here to learn more about me and the awesome team behind CMA Exam Academy.