So here's the deal on CMA careers. You're a new member of the IMA, have passed the CMA exam, fulfilled all of your CMA certification requirements, and are now officially a Certified Management Accountant.
You've buffed up your CMA resume and are eager to get networking to land your first post-CMA designated job.
But you're stuck.
Stuck because you don't really know what kind of certified management accounting careers are out there.
Sure you see job titles like Chief Financial Officer or Corporate Controller, but does that qualify you? Is this what is considered a CMA career?
Well wonder no more, because I am diving into all the CMA careers you will be able to explore now that you've earned your CMA certification.
Understanding Your New CMA Skillset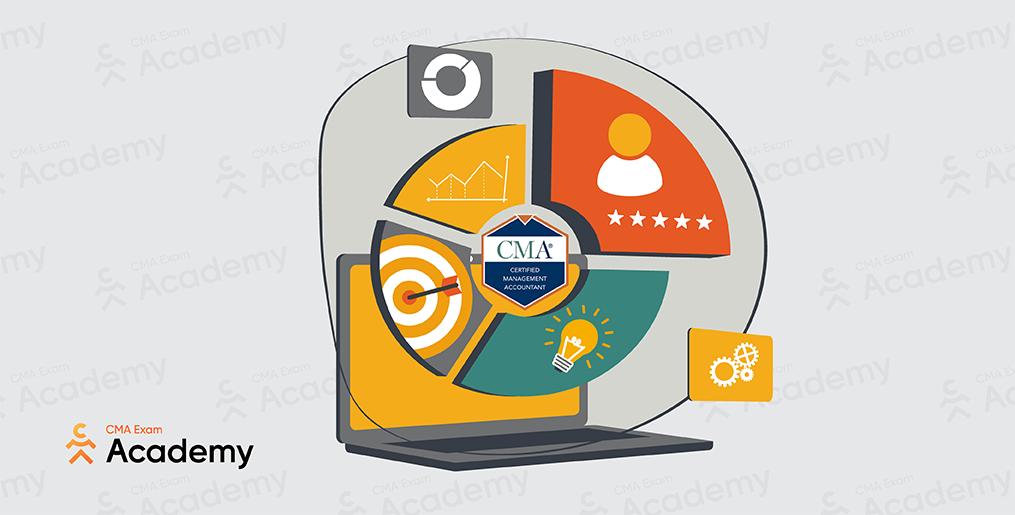 CMA careers are highly diversified and as such, open the doors to so many new and exciting job opportunities after CMA certification.
What does a CMA do, exactly?
The role of Certified Management Accountants is to utilize their decision-making, planning, and performance management skills to provide expert advice and reporting. From there, they work to create and implement a financial strategy that will benefit their organization.
These strategic roles are a major difference between CPA and CMA careers and job positions.
There are six pillars of knowledge that you acquire on your journey to become a CMA that guides you toward your new CMA career. You may have seen these highlighted by the IMA, but if not, here they are:
Strategy, Planning, and Performance: The ability to guide decisions, manage risk, and monitor performance.
Reporting and Control: Being able to measure your organization's performance against standards and regulations and report on your findings.
Technology and Analytics: Knowing how to enhance organizational success by using relevant technology and analyzing data.
Business Acumen and Operations: Functioning across many arenas to improve company-wide operations.
Leadership: Stepping up and into a role that inspires and guides your team to achieve the goals of your organization.
Professional Ethics and Values: Working with integrity, ethics, and legal compliance and demonstrating a professional attitude at all times.
Outside of these, there are a few personality traits good accountants share.
CMA Career Paths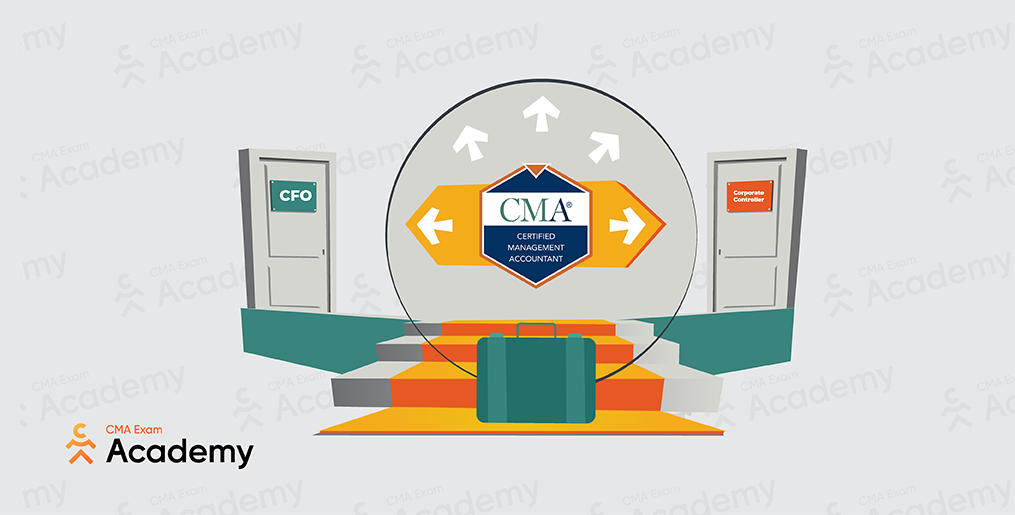 Is CMA a good career? In most cases, yes. Becoming a CMA can provide you with solid six-figure earning power, a career with plenty of room for growth and advancement, and excellent job security thanks to a unique skill set that's hard to come by. As AI (artificial intelligence) is changing accounting jobs, the CMA positions you as a leader with more opportunities than ever.
So you finally got your CMA results back, and you passed the exam. Congratulations!
Now that you're certified, hunting for a job may not be as easy as reading "Hiring Certified Management Accountant – please apply!"
You need to know what job titles to look for and from there, decide if their job duties are in line with how you picture advancing your CMA career.
Note that the following salary figures do not include the impact of the CMA. According to a recent survey by the Association of Accountants and Financial Professionals in Business, the median base salary for those holding a CMA is 58% higher than that of a non-CMA. So, CMAs can expect to earn significantly and have the leverage to negotiate their salaries further than their non-CMA peers.
Here are a few of the most common accounting career paths after CMA that you can apply for:
Management Accountant
Do you thrive off planning and strategizing? Then management accounting could be the path for you.
Most CMA careers require your ability to plan and strategize, but as a management accountant specifically, you will be expected to budget, plan and strategize so that your company's top managers and executives will be able to make risk-assessed decisions about their financial future.
While you must be an expert when it comes to accounting, you must also possess the skill that allows you to communicate this data in a way that is understandable for non-experts. High-level communication skills are a must!
You can find management accountants in private or public businesses, or within government agencies.
Average Management Accountant Salary
The average salary for management accountants in the U.S. is $62,500 per year. This translates to just over $32 per hour. The lowest salary reported for a management accountant was $52,500 annually, while the highest was $87,500 annually.
Financial Analyst
If you enjoy studying market trends and the microeconomic aspects of finances, then becoming a financial analyst may be right for you.
This role requires careful attention to detail so the analyst can assess the financial condition of a potential investment to make sure it is worthwhile.
Some other typical job duties for a financial analyst include advising businesses on how to issue corporate bonds or split stock, as well as performing financial research and analysis to provide information on the business's profitability, stability, liquidity, and solvency.
As a financial analyst, you can work anywhere from a bank or an insurance company to a startup or global enterprise.
Average Financial Analyst Salary
The average financial analyst in the U.S. is paid $64,480 annually. This translates to just over $33 per hour. Of the financial analysts surveyed, the lowest salary was $44,850 annually while the highest was $107,250.
Cost Accountant
Cost accountants are responsible for recording and analyzing each cost incurred by a business. In turn, they use this information to identify where the company is losing money unnecessarily and how to improve its financial management.
Some of the everyday job duties of a cost accountant include preparing asset, liability, and capital account entries, documenting financial transactions, and making financial recommendations based on the analysis of financial history.
As you can imagine, this role could be highly beneficial in several business models, so, unsurprisingly, cost accountants can be found working with retail sectors, consulting firms, or directly within a business or corporation.
Average Cost Accountant Salary
The average cost accountant in the U.S. is paid $75,548 annually. This translates to $38.74 hourly. Of the cost accountants surveyed, the lowest was paid $65,000 annually while the highest was paid $92,500.
Accounting Manager
Accounting Managers develop and maintain accounting systems and procedures used by other accountants to collect and analyze data.
Typical job duties would include overseeing daily operations, monitoring and analyzing data, creating financial statements and reports, as well as upholding strict accounting policies and principles.
Accounting managers oversee other accountants and are typically found working for large companies or organizations where there are multiple accountants employed.
Average Accounting Manager Salary
The average salary for an accounting manager is $90,000 in the U.S. That is approximately $46 hourly. Accounting managers typically start at $70,000 annually and can earn as much as $120,000 annually later in their careers.
Staff & Senior Accountant
Senior accountants are more managerial than junior or staff accountants and do not typically perform administrative tasks. Instead, they are responsible for reporting cost margins, productivity, and expenditures within a company.
Some common tasks include preparing month-end procedures, reconciling accountant balances, and maintaining a general ledger. In addition to this, senior accountants are expected to mentor junior staff, as well as lead accounting initiatives with other accounting teams and departments
As you can imagine, to become a Senior Accountant you must have not only expert management accounting skills, but also years of experience, great communication skills, and strong leadership skills.
Average Staff & Senior Accountant Salary
The average accountant is paid $53,625 annually. This translates to $27.50 per hour. Entry-level staff accountants can expect to earn a starting salary of $45,995 annually, while senior staff accountants can earn as much as $68,468.
Corporate Controller
A corporate controller is someone who oversees a company's financial and accounting functions. This includes everything from billing, accounts payable, accounts receivable, and budgeting, to name a few.
In fact, when I first began working on my own business, I was working full-time as a Corporate Controller and working nights and weekends to turn this dream into a reality!
Common job duties include preparing the annual budget, preparing internal and external financial statements, assessing current accounting operations, as well as coordinating activities for external auditors.
Corporate controllers often oversee other accountants, so the skills and knowledge learned from earning your CMA are invaluable.
While the expertise of a controller can be utilized in any business, it is larger companies and organizations that tend to attract this position more.
Average Corporate Controller Salary
The average corporate controller earns $137,000 annually in the U.S. That is $70.51 hourly. Starting salaries for corporate controllers begin at $115,000, but more senior employees in this position can earn $185,000 annually.
If this position interests you, read my dedicated guide to learn how to become a corporate controller.
Chief Financial Officer (CFO)
What is a CFO? It's one of the top positions you can rise to in business, and is often considered a CEO's right hand.
CFOs oversee everything from financial reporting and forecasting to a company's investments and financial business decisions.
Some of the most critical job duties performed by a CFO include tracking cash flow, analyzing their financial strengths and weaknesses, and proposing corrective actions.
It often takes years of experience to develop the unique skills required to become a Chief Financial Officer, but earning your CMA is absolutely the fast track.
Average CFO Salary
The average Chief Financial Officer (CFO) earns $146,474 annually in the U.S. or $75.11 hourly. Of the CFOs surveyed, the lowest salary reported was $115,000 while the highest was $212,500.
How to Promote Yourself as a CMA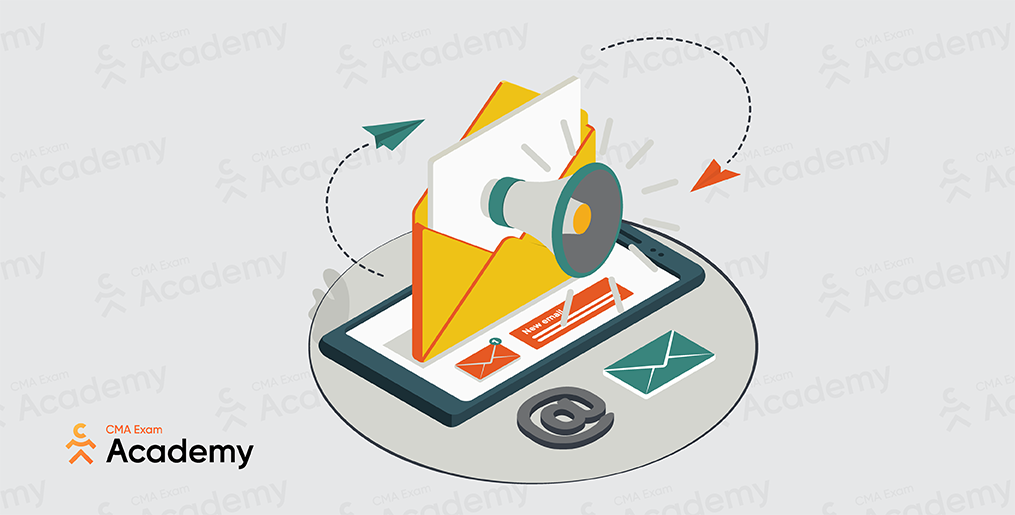 A lot of time and effort goes into studying for the CMA exam, passing it, fulfilling requirements, and the other logistics that go into launching your CMA career.
Even once you've checked all of the boxes, it's important that you keep the momentum going and promote yourself as a CMA.
This is something you can start at any stage in the process (yes, even before you've passed the CMA). Here are the best ways to do it.
Get social on LinkedIn
Professional social media networking is a huge way to get more involved in your industry and establish yourself as an up-and-comer, or as a leader in the field. LinkedIn is one of the most popular ways to do this because it already caters to a professional audience.
You can use direct messaging, write articles, engage with hashtags, and connect with people already in your network on LinkedIn. A little effort, over time, can go a long way in setting yourself up for professional opportunities.
Continuously update and improve your resume
Work accomplishments, new projects, new roles, and even professional training or events are all things that may merit a spot on your resume. Be sure to add relevant experiences and keep the freshest recommendations.
By building that practice into your early professional life, you'll always be ready to apply for a job or advocate for a promotion.
Network with peers, colleagues, and superiors
Living in a digital-first world has actually made this a lot easier. You may not even have to jump on a flight to attend an industry conference; it may be available via webinar or virtual event.
But, network you must.
Who you know goes a long way into who you can hit up in the future when you're looking to expand your impact or make an employment change.
Learn to advocate for yourself
A new CMA is typically offered a standard salary and bonus structure, but that doesn't mean you shouldn't be ready to negotiate a new contract or ask for a raise. There will be strategic times throughout your CMA career when it's important to do so. You can ask for bigger opportunities once you've earned them.
As a CMA, you have a lot of opportunities. If you lay the groundwork, you'll be ready to take the right one when it comes along.
CMA Careers and Opportunities by Industry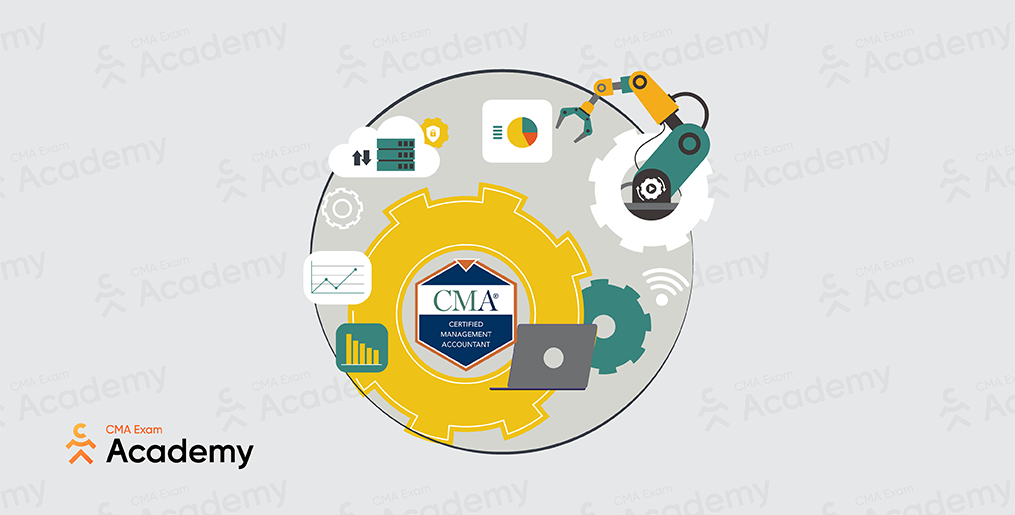 As I mentioned above, there are many CMA career paths – from working with a multinational corporation or government agency to private business or academic institutions.
But what industries tend to draw in CMAs the most?
It turns out that more than 30% of CMAs work in Manufacturing, but the remaining 70% work in a variety of industries:
7% – Wholesale and Retail Trade
8% – Education
3% – Transportation, Communications, and Utility Services
3% – Contract Construction
2% – Agriculture, Forestry, and Fisheries
3% – Government
8% – Medical/Health Services
4% – Information Technology
9% – Finance, Insurance, and Real Estate
7% – Other Services
3% – Public Accounting
12% – Nonclassifiable
Source: 2019 IMA US Salary Survey
According to the 2019 IMA Salary Survey, CMAs are big earners. If your potential certified management accountant salary is influencing which industry to work towards, then have a look at the below chart:
| | | | |
| --- | --- | --- | --- |
| | | | |
| | | | |
| | | | |
| | | | |
| | | | |
| Transportation, Communication, and Utility Services | | | |
| Wholesale and Retail Trade | | | |
| Agriculture, Forestry, and Fisheries | | | |
| | | | |
| | | | |
| Finance, Insurance, and Real Estate | | | |
| | | | |
| | | | |
| | | | |
| | | | |
There are so many job opportunities for CMAs to choose from, which makes choosing a career exciting.
Whether you are hell-bent on becoming the CFO of a major corporation, or diving into the nitty-gritty as a Cost Accountant, the opportunities are abundant. If you're still working on your certification, here are some strategies to help you pass the CMA on your first try.
If you're ready to begin the journey toward a higher-paying career, check out our CMA review course. We provide all the support you need so you can pass the exam and secure your dream job.
Tell me, which of these CMA careers sounds most like your dream job? Drop me a line in the comment section below!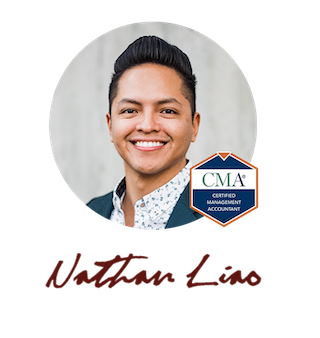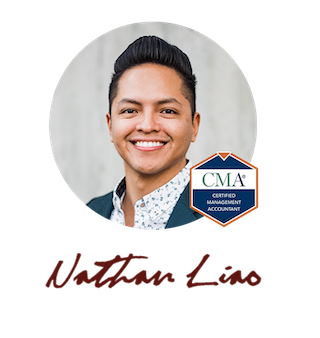 Hi, I'm Nathan Liao (aka the CMA Coach)! For the last 10 years, over 82,000 accounting and finance pros came knocking at my door seeking guidance and help. If you're also aiming to conquer the CMA exam on your very first try—without wasting away time or money—you've found your ultimate guide. Dive in deeper to discover more about me and the dedicated team that powers CMA Exam Academy. Click here and let's embark on this journey together!