Our Students Have a 92% Exam Pass Rate
Remember: All your information is safe and secure. The entire transaction will take place on a secure server using 256-bit SSL technology.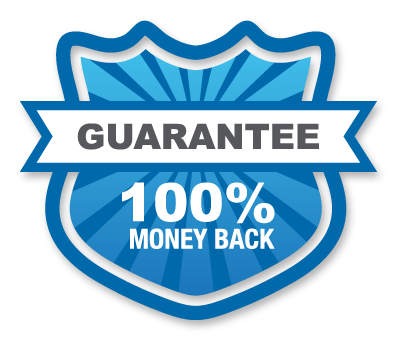 PASS OR 100% REFUND GUARANTEE
CMA Exam Academy has been tested and proven to work. I'm so sure you will pass the CMA exam by studying with me that I stand fully behind my work. If you go through the Academy courses and don't pass the CMA exam your first time, I'll give you a full refund. 
You've got nothing to lose to give this review course a try and begin your journey to a 6-figure salary.

"I found the materials and the recommended pace of study to be exactly what I needed to manage the volume of information, and successfully pass both sections on the first try. I scored a 440 and 430 for parts 1 and 2, respectively. I never would have gotten through the material, let alone passed, without the CMA Exam Academy."

Tiffany Cozzolino, CMA
"In less than 6 months, Nathan & the CMA Exam Academy helped me achieve my goal of becoming a CMA! Your support team is incredible, and I loved being held accountable for reporting back status updates as I neared my exam. I will be forever grateful for the new doors this opportunity will open for me."

Nick Buscemi, CMA
"I want to say THANK YOU to Nathan and the team! Just by following their weekly study plan and asking questions when I need help, I passed both exams at my first attempt and got my CMA certification within a year! The part I love the most about this program is it's interactive in many ways! Besides the study materials, the program has live coaching sessions and quick responses for any questions you may have. Definitely recommend CMA Exam Academy to anyone who is looking for a great CMA coaching program!!"

Helen Yu, CMA

© 2014 - 2023 CMA Exam Academy, LLC. All rights reserved.