Remember: All your information is safe and secure. The entire transaction will take place on a secure server using 256-bit SSL technology.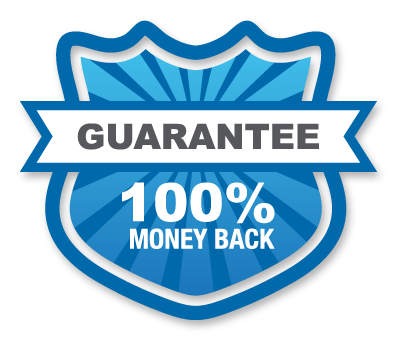 PASS OR 100% REFUND GUARANTEE
CMA Exam Academy has been tested and proven to work. I'm so sure you will pass the CMA exam by studying with me that I stand fully behind my work. If you go through the Academy courses and don't pass the CMA exam your first time, I'll give you a full refund. 
You've got nothing to lose to give this review course a try and begin your journey to a 6-figure salary.

I passed the exam!
"The CMA Exam Academy was instrumental in passing the CMA exam on my first attempt. I don't believe I would have passed in a timely manner without it."
I passed on my first try!
"I have passed part 1 of the CMA exam on my first try with a score of 360. I have Nathan and the CMA Exam Academy to thank."
I passed both exams
"I used Nathan's CMA coaching website and am pleased to say I passed both parts of the CMA exam on my first time. For Part 1 I got 420/500 and for Part 2 I got 440/500. I thank you for all your help. It really helped me a lot in planning and preparing for the exam."
I'm a CMA
"Nathan is able to prepare any hard-working person to pass the CMA exam. He has brought CMA success within reach of thousands of people around the world. His coaching techniques are innovative and effective; his personal presence is supportive and reassuring. This unique combination enabled me to score 420 on Part 1 and 440 on Part 2."
© 2021 CMA Exam Academy, All rights reserved.