Best CMA Resources
Supplement your CMA studies with our study tools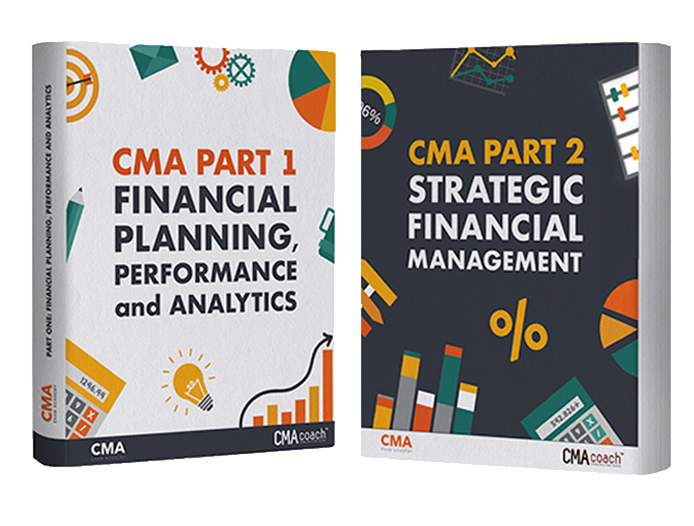 These textbooks will make your studying process straightforward and stress-free. Clear, easy to read, and easy to understand, these contain everything you need to know to pass both CMA exams on your very first try.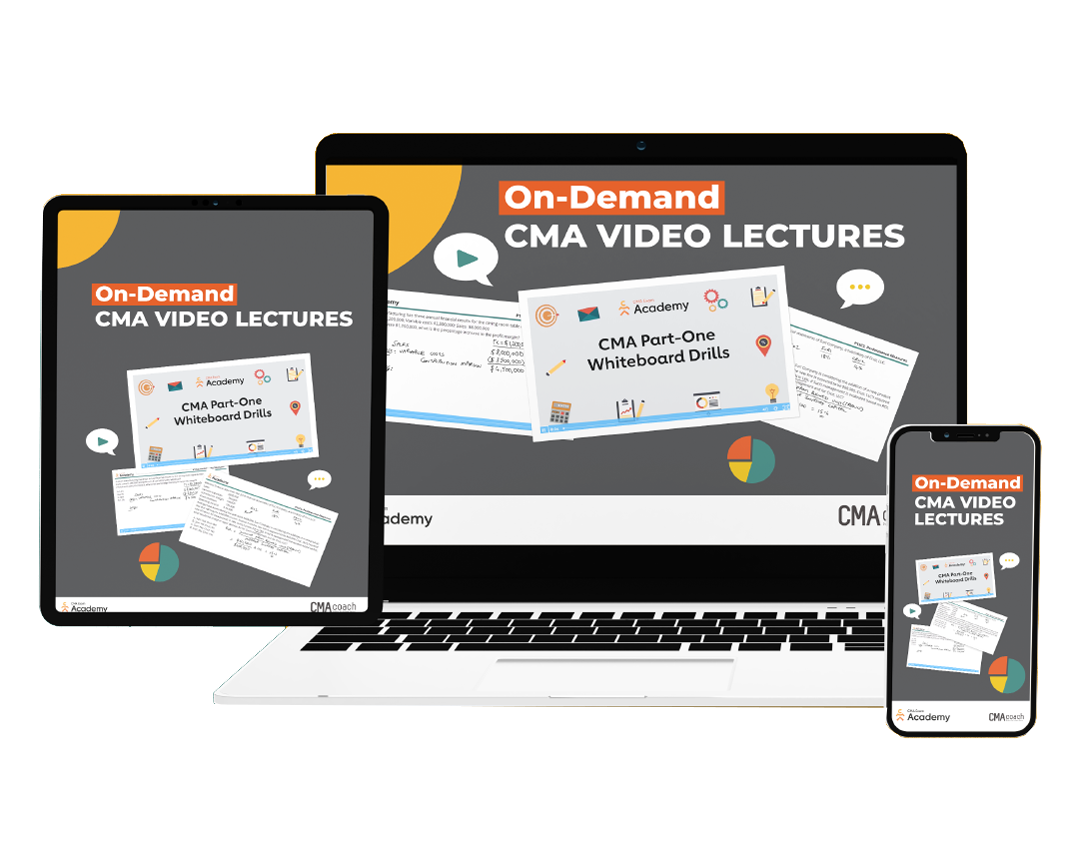 This extensive lecture library thoroughly covers every topic on the exam. For one affordable monthly subscription, you get access to video lectures, audio lectures, and multiple-choice question whiteboard explainer videos.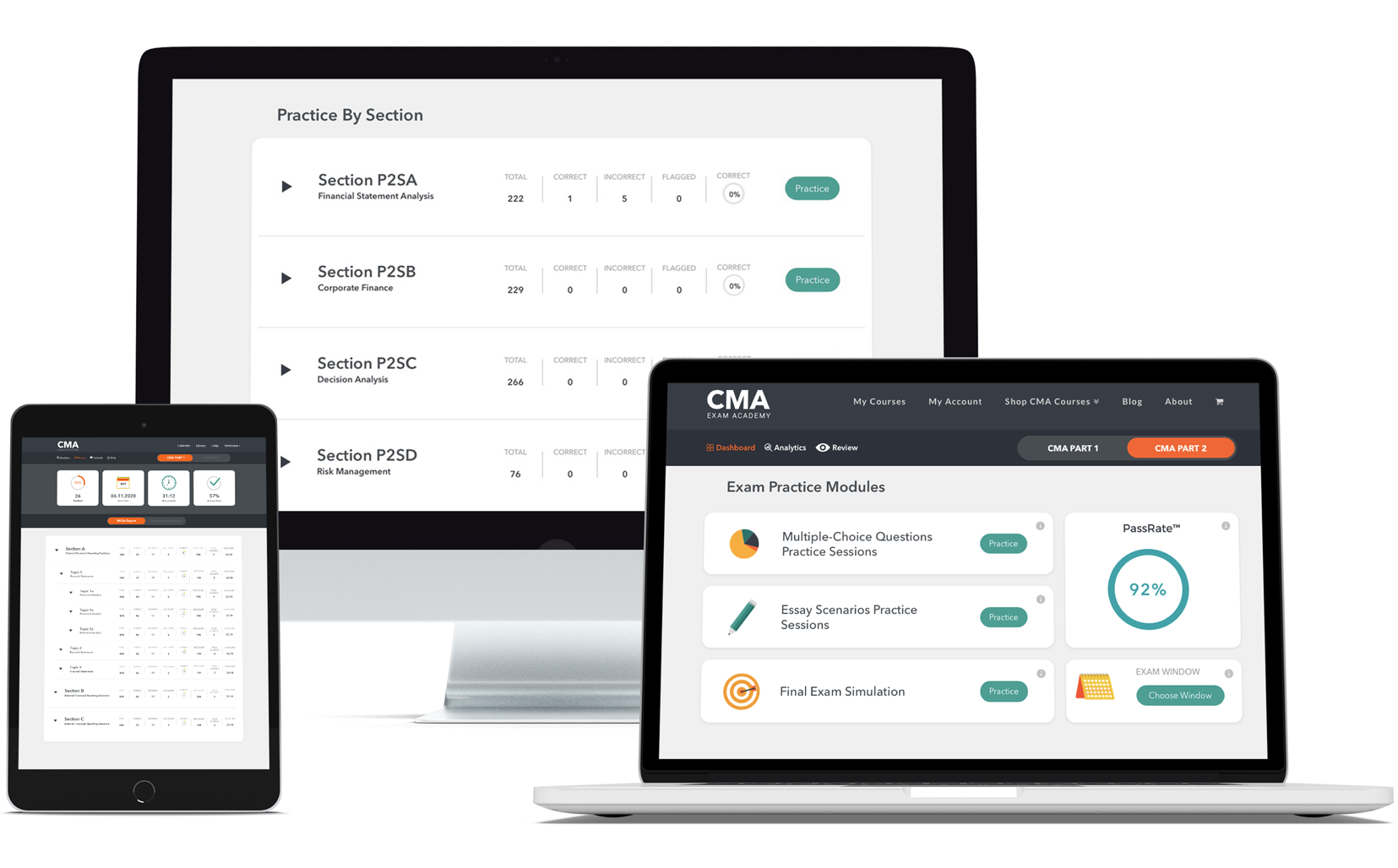 Practicing is the best way to make sure you'll pass both parts of the CMA exam on your first try. Our test bank includes over 4,000 multiple-choice questions and 35 essay simulations—so you'll be able to quickly and easily determine where to best focus your study efforts.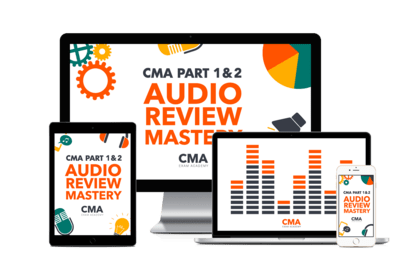 Turn errands, your daily commute, or exercise routine into extra study time—and lock in your knowledge with another learning style. The extensive lecture library thoroughly covers every topic on the exam, both parts one and two.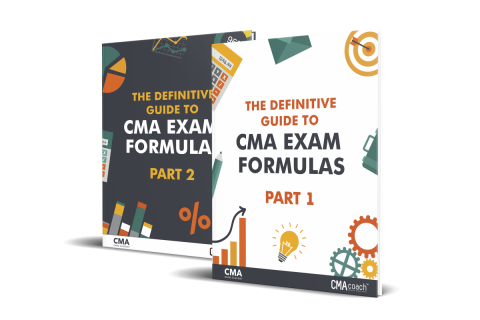 Many strong candidates have failed the CMA exam because they simply forgot a crucial formula at test time. Don't let that happen to you. 
These formula guides contain each and every formula that you'll see on test day, and make memorization as easy as possible—so you feel 100% confident going into your exams.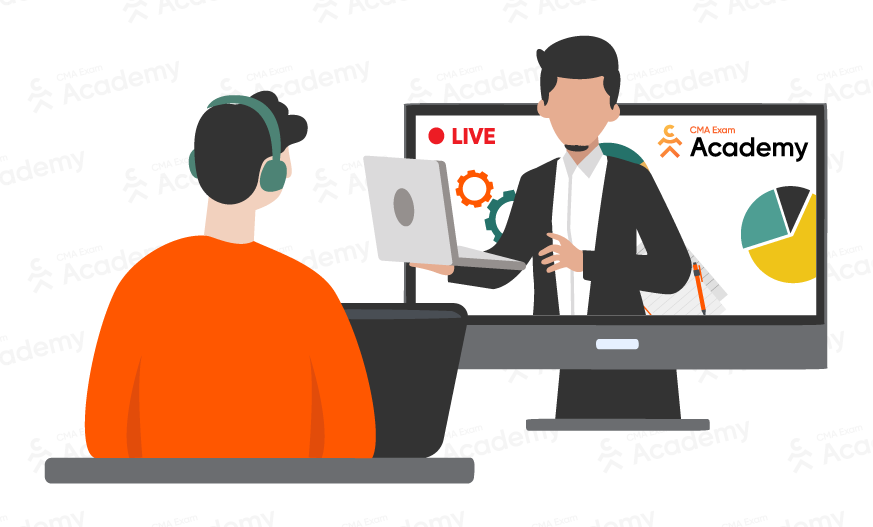 Working 1-on-1 with an experienced Certified CMA mentor is the fastest and best way to learn. Instead of wasting time looking up things on Google, or feeling frustrated or stuck, you can get the help of a professional CMA exam tutor who's seen it all before. They'll answer any questions you have and can craft a step-by-step study plan to address any of your weaknesses.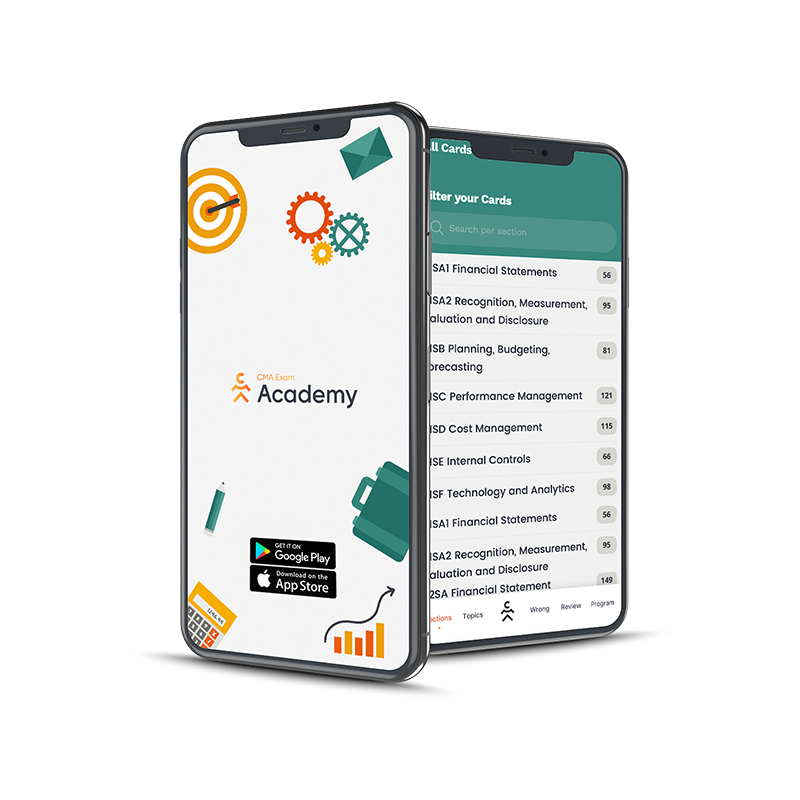 The CMA Coach Flashcards mobile app is the perfect companion to reinforce learning on the go. Practice anywhere, anytime, covering every topic on both parts of the CMA exam. Available in Android and iOS in the app stores under the name "CMA Coach".
What Candidates Like You Say…

"The CMA Exam Academy was instrumental in passing the CMA exam on my first attempt.  I don't believe I would have passed in a timely manner without it."
– Ruben Dorado, CMA

"I have passed part 1 of the CMA exam on my first try with a score of 360. I have Nathan and the CMA Exam Academy to thank."
– Paula Koerner, CMA Candidate
"I used Nathan's CMA coaching website and am pleased to say I passed both parts of the CMA exam on my first time. For Part 1 I got 420/500 and for Part 2 I got 440/500. I thank you for all your help. It really helped me a lot in planning and preparing for the exam."
– Bob Varghese, CMA
"Nathan is able to prepare any hard-working person to pass the CMA exam.  He has brought CMA success within reach of thousands of people around the world.  His coaching techniques are innovative and effective; his personal presence is supportive and reassuring. This unique combination enabled me to score 420 on Part 1 and 440 on Part 2."
– David Wood, CMA

"I have passed both parts of the CMA in the Sept/Oct 2014 exam window on my first attempt. I followed Nathan's method and cracked the exams. My scores are Part-One 420, and Part-Two 430."
– Sushma Atthota, CMA
"My experience with the academy was very good. The academy created a specific study plan which kept me on track. Having the combination of reading assignments, practice tests and videos were helpful to me."
– Chase Barnabi, CMA

"I stumbled across Nathan's website during my search for a Certificate that was appropriate for my interest. I messaged him for some guidance and clarity as I was not an Accounting major. He was honest and told me it may be a little more challenging but not impossible for me to pass. I decided to sign up with him because of his quick response but most of all honesty. I panicked at first because I meant to sign up for Part 2 first as opposed to Part 1. I passed Part 1 with a 370 with the dedicated help of Nathan.  No matter how many times I contacted him for clarity on questions he happily  answered and that is why I am happily signing up for Part 2 with him. Follow the program step by step, dedicate this time as it would not last forever. I am happy with my pass and so are my family and friends. I know you would be happy as well as your value increases."
– Jenna Evelyn, CMA

"I just passed Part II of the CMA exam (Nathan suggested Part II first since it doesn't matter which order you decide to take them).  I have to say, it was probably one of the hardest test I have ever taken and I am elated that I passed.  It would have not been likely had I not signed up for the CMA Exam Academy program.  Between the exam material, the step by step study guide and the video tutorial, I was as ready as I could have been.  Nathan really cared about my progress and my results as we continued to exchange emails throughout.  Thanks Nathan!!!!!"
– Steve Christos, CMA
A Small Investment With Huge Returns…
---
You already know that becoming a CMA qualifies you for jobs that pay an average salary of $130,000 per year. Not to mention the increase in responsibility, respect and fulfillment these jobs can give you. Your increase in earnings in the future as a result of becoming a CMA greatly outweighs the upfront cost of my academy. Investing in this program today will bring you over $100,000 in recurring income each year for the rest of your career. There's no other investment in ANY market that can give you such an unbelievable ROI. Remember: The longer you postpone becoming a CMA, the longer you miss out on a 6 figure salary every single year. So if you're ready to become a CMA, get a better job and change your life – join my exclusive coaching program now.