CMA Promo Codes & IMA Discounts 2023
As you prepare for the CMA exam, you're going to have to pay for plenty of things. Looking for every CMA promo code you can find is completely understandable.
After all, your whole job as an accountant will relate to balancing the books. It's natural that you start out with some personal best practices when it comes to budgeting and money management.
First off, you have to pay for an IMA membership. Then will come the fees associated with registering for and then taking the CMA exam.
CMA study materials are an added cost that a lot of candidates may not initially consider. The bottom line is that all of this adds up and quickly gets expensive.
The good news is there are plenty of ways to save money on CMA exam prep — with insider tips on where to find CMA discount codes, IMA discounts, and CMA coupons.
As the founder of CMA Exam Academy, I do my best to give my students the optimal experience, including as many free resources as possible. This is the page to look for freebies, giveaways, and discounts to save money on the CMA exam.
CMA Review Course Discount Codes
It's important to start out with some knowledge of how much money you'll spend on the CMA exam. Of course, becoming a CMA gives you plenty of high-earning career opportunities.
Even so, you may be a student or on a budget and want to find CMA review course discount codes. No shame in that game.
Here are three resources to find CMA promo codes for some of the best CMA review courses on the market:
CMA Exam Academy Discount
The CMA Exam Academy is one of the most comprehensive review course options on the market. Our Complete CMA Review Course has everything you need to study for parts one and two of the CMA exam and it's currently at a discount for a limited time. But there is more good news. Keep on reading.
The core of the program is the 16-week customized study plan boasting a 90% exam pass rate. With weekly accountability and assignments, candidates have a clear exam roadmap for success.
It also comes with a ton of bonus materials not offered by a lot of other CMA courses or study programs. These include things like:
Audio (downloadable mp3 file) review course materials
Two-year access to both parts of the test prep content
Two-year access to the CMA question bank
Printed and digital CMA textbooks
CMA formula guides
Free shipping worldwide
An in-person exam rehearsal at a Prometric testing site (for FREE)
An exclusive 15% IMA discount for CMA Exam Academy students
IMA Promo Codes and Discounts
Besides CMA coupon codes for review courses, you can save a lot with IMA discounts, too.
The Institute of Management Accountants (IMA) is the organization that offers both the CMA exam and the CMA certification. Because they author and oversee the CMA exam, you'll have to have an IMA membership before you can take it.
To join the IMA as a professional, you'll pay $275. However, if you are an academic, the discounted IMA membership fee is $150. A student IMA membership fee for one year goes all the way down to $45 ($90 for two years).
On top of that, you'll have to pay an entrance fee of $250. It's definitely worth looking for CMA discount codes on IMA fees.
There are a couple of ways to get a discount on CMA entrance fees and IMA membership discounts:
CMA Exam Academy: This is one of the only test prep companies that offers an exclusive IMA discount. As a student of the course, you'll get an exclusive 15% discount on your IMA membership and CMA entrance fee. Valid for new IMA members only. Not applicable to renewals.
IMA CMA Discounts: There are seasonal coupon codes or CMA discount codes for IMA memberships or CMA exam fees. They'll be listed below. Bookmark this page and visit regularly for new IMA discounts.


IMA China CMA promotion – available worldwide

The promo has started and will end on Sep 25th.

Offer: 

40% off membership and entrance fee,

 valid for 

new 

professional and student members, not for renewal.

Promotion code: 

CHFALL40

❗You can access this special offer via https://www.imachina.org.cn/18aug/promotion.html?_isa=1 (remember to google translate to English)

May 10th – Jun 5th:  40% off CMA entrance fee and IMA membership

.



Mar 28th – Apr 11th:  50% off CMA entrance fee and IMA membership

.

Jan 5th – Feb 14th: 50% off IMA membership and CMA entrance fee + 2nd year membership free.
March 15th – March 30th: 50% off IMA membership and CMA entrance fee.
May 6th – June 1st: 40% off IMA membership and CMA entrance fee. Discount code: CMASPRING
Aug 18th – Sep 26th: 40% discount on new Membership + Entrance fee

Nov 21st – Dec 2nd: 40% discount on new Membership + Entrance fee
Ready to get started on your CMA exam prep?
I'm here to answer any questions about becoming a CMA, booking your exam, and getting ready to pass on your first try!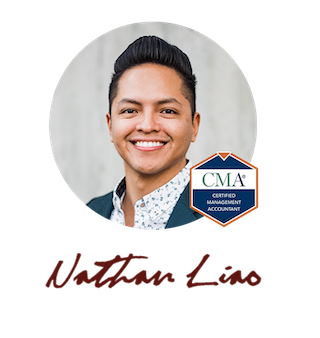 To discover the 9 best tactics to ace your CMA exam, get your free copy of my Exam Cheat Sheet below: