CMA Audio Review Mastery Combo (Parts One and Two)
What if you could take the time you spend on your errands, daily commute, or exercise routine and turn that into extra study time? You'd be able to get things done WHILE studying, and save valuable time during your week—a must when you're working a full-time job and also preparing for the CMA Exam.
That's why we offer these audio (mp3) CMA exam review lectures. The extensive lecture library thoroughly covers every topic on the exam, both parts one and two. Whether you're an auditory learner, or you simply want to save time by listening to audio lectures on the go, these will become your new best friend while studying.
With the help of these audio lectures, you'll feel 100% confident that you'll pass both of your CMA exams on your first try.
Description
"The CMA exam is a huge time commitment. However, with the structured methodology by the CMA Exam Academy, I not only

passed the exams

, but managed to find time to continue for a

half marathon

and hit my PB! I was going through the

audio materials while training

, which allowed me to make the best use of my time."

Algirdas Purkenas, CMA
"It had been more than 5 years since I had taken my last Accounting course, but

Nathan's lectures for each topic helped me refresh all the material

that is tested. I highly recommend Nathan's CMA review course, especially all the lectures. Thanks again Nathan!"

Ronald Thomas, CMA Candidate
"

The MP3 downloads were

awesome when I was commuting

. Or if I had 20 minutes I could review a lesson from the prior week and just throw it on the headphones

during a workout

or whatever."

Sean Price, CMA
Nathan here.
When I was studying for the CMA, I was also working a full-time job, and my free time was precious to me. Maybe you can relate?
That's why I created these CMA audio review lectures—to save you valuable time, and make it easier than ever for you to pass both of the CMA exams on your very first try. 
These audio mp3 lectures are simple, straightforward, and make even the most complex parts of the CMA exam easy to understand. Plus, even if you prefer reading or watching study material, it's best to supplement your studying with another learning style to lock in your knowledge.
Who is this for?
The CMA Audio Review lectures are perfect if you spend time commuting, doing errands, or exercising that you'd like to turn into additional study time.
If you want to take your exam prep to the next level and feel 100% confident you'll pass both parts of the exam on your first try, you should use this study supplement.
100% Satisfaction Guarantee
If you feel like you are not getting the value from our audio lectures, email the Academy support team within 10 days from the purchase date, let us know what went wrong, and we'll happily refund your full payment on the spot. This is my ironclad guarantee.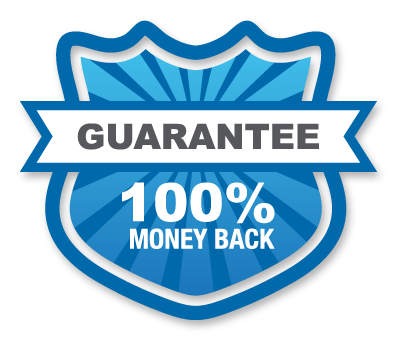 Audio lessons for Part One covering every topic on the exam

Audio lessons for Part Two covering every topic on the exam

Download in convenient MP3 format

Available to use on your computer, smartphone, tablet or MP3 player for on-the-go studying

Over 17 hours of in-depth and easy-to-follow audio lectures
Order online with our SSL secured system.
Forms of Payment?
We accept all major credit cards including Mastercard, Visa, Discover, and American Express.
I had a lot of fears on my journey to get my CMA.
What if I invested the $1200 for the exam, spent months studying, but failed? 
What if I studied well, but ended up failing because I was a bad test taker?
What if I just wasn't smart enough to become a CMA?
Since the global pass rate is only 45%, I knew these fears were justified.
I bought a couple of textbooks from the other "big name" exam prep companies, but they barely helped. They were filled with jargon, didn't explain the material clearly, and made me feel like I was drowning in information.
I knew there had to be a better way.
A way where you would know exactly what to study, spend much less time studying overall, and feel supported every step of the way. A way where you would feel 100% certain you would pass going into your CMA Exam.
That's why I created CMA Exam Academy – to get you your CMA in a structured, stress-free, proven way.
After passing, you'll be well on your way to more high-paying job opportunities and more interesting work.
To your success,
Nathan Liao, CMA