Are you looking to find the answer to 'what is CMA?' Great, then this article is for you!
You might be shocked by the overwhelming number of people who do not know what Certified Management Accounting is.
What's the difference between CPA and CMA certifications?
What kind of CMA careers are out there, and what are the salaries like?
Are you a number cruncher destined for cubicle life?
The answer is no.
Absolutely not!
The CMA is one of the most dynamic and exciting accounting certifications out there (in my opinion!). Let's dive into the question of what becoming a CMA entails.
Exactly what does a CMA do? What career opportunities does this certification open up?
I think you'll be surprised!
Originally published on July 20, 2019, this article was updated and republished on Dec. 18, 2020.
What does CMA stand for?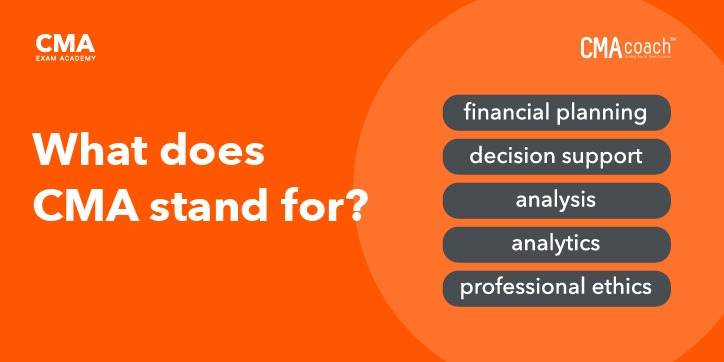 CMA stands for Certified Management Accountant, which is a unique and growing professional credential with over 70,000 certified accountants.
Unlike CPAs (Certified Public Accountants), CMAs work in a management accounting capacity. Simply put, they are masters of critical decision-making in business. Masters who understand not just the "what" behind numbers, but the "why."
Unlike their CPA counterparts, the CMAs focus more on financial planning, decision support, analysis, analytics, and professional ethics.
What is a CMA?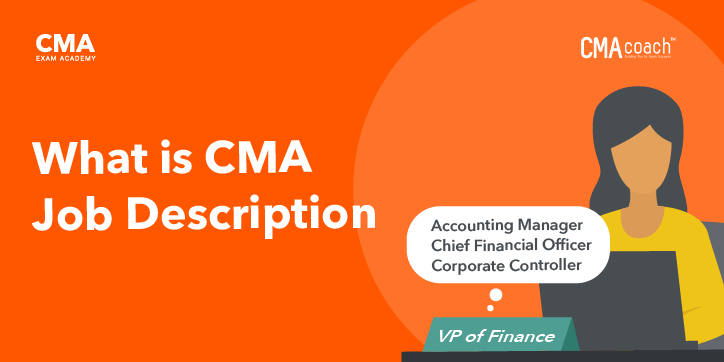 A CMA is a highly qualified individual who can take on leadership positions in many kinds of businesses. On a day to day basis, people who have obtained a CMA certification may use their accounting expertise to make important decisions and drive business strategies.
Unlike public accounting—where CPAs focus heavily on compliance, taxes, or auditing—CMAs can work in consultative capacities and exercise leadership at high-level positions. As a finance expert, a CMA will have an important voice, be it in a boardroom or in regards to bookkeeping.
Most commonly, people who pursue a CMA will go after c-suite positions or similar executive roles in all types of businesses.
What Does a CMA Do?
The most common arenas CMAs work in include corporate finance, management accounting, corporate governance, technology and strategy teams within an organization.
In these positions, the role of a certified management accountant is to analyze data from various sources and construct ways that the organization can improve on their performance. This often involves diving deep into the numbers for internal review and budget analysis to identify opportunities for investment.
CMAs not only prepare but also analyze several different types of financial statements like P&L, cash flow statements and balance sheets. They also act as mentors to entry-level accountants.
CMAs don't just provide insight but work alongside a company's senior managers to propose and execute these strategies. CMAs are responsible for leading a company to financial strength and growth.
Common Roles
As I've said before, the CMA designation can open so many doors for you. Unlike a CPA, who typically performs tax and audit work, a CMA has a broad range of job roles they are qualified to perform.
Some job titles that CMAs often hold include:
Cost or Corporate Accountant
Accounting Manager
Chief Financial Officer
VP of Finance
Financial Strategist
Corporate Controller
Staff and Sr. Accountant
These are illustrations of some of the roles you can hold, and you can find more in our in-depth article on CMA careers. The best part is these roles can be held in any number of interesting industries.
CMA Career Opportunities by Industry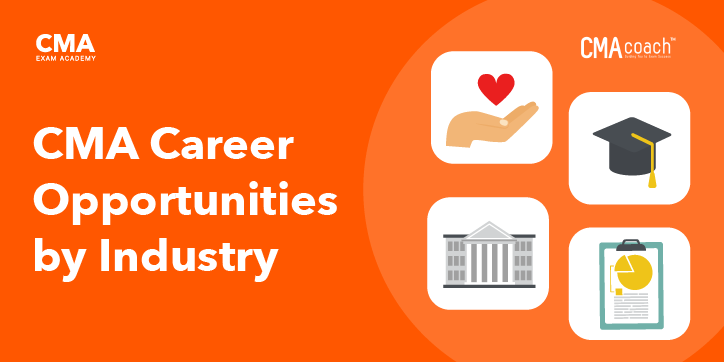 If you are looking for diverse career opportunities, then earning your CMA certification is a must. Opportunities are plentiful when you add CMA to your resume.
Whether you want to work in private accounting for a small business, or for something bigger like a multinational corporation, CMAs are an integral part. You can also work in public accounting, for the government, a not-for-profit, or at an academic institution.
If you ever wondered what sort of industry CMAs are drawn to, just over 30% of CMAs work in Manufacturing.
The other industries making up the remaining 70% is:
7% – Wholesale and Retail Trade
8% – Education
3% – Transportation, Communications and Utility Services
3% – Contract Construction
2% – Agriculture, Forestry, and Fisheries
3% – Government
8% – Medical/Health Services
4% – Information Technology
9% – Finance, Insurance and Real Estate
7% – Other Services
3% – Public Accounting
12% – Nonclassifiable
CMA Salary by Industry
As a CMA, your earning potential is higher than average. Here are the details of Certified Management Accountant salaries in the US, across various industries:
| Industry | Base Salary ($) | Total Compensation ($) | Count |
| --- | --- | --- | --- |
| Educational Services | 98,000 | 104,000 | 129 |
| Information Technology | 96,750 | 102,950 | 64 |
| Medical/Health Services | 94,500 | 96,940 | 138 |
| Contract Construction | 85,000 | 91,000 | 51 |
| Transportation, Communications, Utility Services | 94,500 | 99,026 | 56 |
| Wholesale and Retail Trade | 98,000 | 106,000 | 109 |
| Agriculture, Forestry, and Fisheries | 84,500 | 87,000 | 26 |
| Public Accounting | 85,500 | 94,000 | 50 |
| Nonclassifiable | 89,250 | 93,500 | 200 |
| Finance, Insurance, Real Estate | 91,000 | 101,000 | 151 |
| Other Services | 90,000 | 93,500 | 111 |
| Manufacturing | 100,000 | 112,500 | 496 |
| Government | 90,000 | 91,750 | 52 |
| Total | 94,000 | 102,000 | 1,633 |
Source: 2019 IMA US Salary Survey
Differences Between CMA and CPA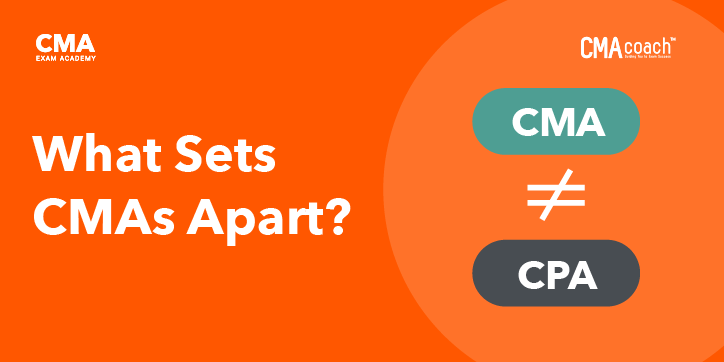 One of the biggest misconceptions about what CMA is all about is that it is the same as being a CPA. This could not be further from the truth.
A CPA typically performs audits and tax work, while a CMA is an expert in strategic and financial management.
Part of what makes earning your CMA accounting certification so beneficial is the skillset you acquire. As a CMA, your critical skills allow you to support small and big business, while your practical skills offer higher earning potential and offer businesses greater credibility.
More and more CMAs are being sought after for this unique skill set, and are rewarded financially. A typical certified management accountant salary is higher than that of other accounting designations, making it one of the most lucrative options for accountants who want to further their careers.
According to the latest IMA Salary Survey, on average, CMAs earn a 31% higher median total compensation than their non-CMA peers, and 22% more than those with their CPA.
Perhaps one of the most significant advantages of earning your CMA is that it is a globally recognized certification. Simply put, by earning your designation, you are opening up doors to new and exciting careers all over the globe.
How to Get a CMA Certification
If all of this sounds appealing, there are a few basic steps you need to take to become a CMA:
Become an IMA member.
Study for and pass the CMA Exam, parts one and two.
Finish a bachelor's degree (or equivalent professional certification) from an accredited school.
Complete the CMA work experience requirements.
Apply for and be granted your CMA certificate.
As a CMA, you will also have to maintain your certification through yearly, continuing education credits.
Certified Management Accountant Requirements
So the question you may be asking yourself is, "How long does it take to become a CMA?" Great question.
Becoming a CMA requires time and dedication. CMA certification requirements include a 3-4 year bachelor's degree and acquiring two consecutive years of relevant work experience.
Whether you earn your work experience before or after taking the exam does not matter; however, you cannot become a CMA without passing the CMA exam.
The CMA exam is comprised of two parts, which are made up of 100 multiple choice questions and 2 essay scenarios. You can sign up to take the test on one of the several CMA exam dates that are scheduled each year.
So how hard is the CMA exam? Unfortunately, it's certainly not an easy test.
Sadly the pass rates for the CMA exam are quite low. The global average pass rate for Part 1 is 40% and 50% for Part 2. While slightly discouraging to some, with the right CMA review course, you can absolutely pass the CMA exam on your first try.
GET MY FREE 3-PART CMA EXAM VIDEO COURSE

The Financial Benefit of Becoming a CMA
If you are looking for a financially beneficial career, then becoming a CMA will definitely be appealing to you.
In 2018 the overall median base salary for a CMA in the USA was $94,000, and the overall median total compensation was $102,000. That's more than enough to offset the CMA exam cost, as well as the cost of taking a CMA review course and of CMA study materials.
The benefits of your certification are abundant at any age too. Check out this table from the latest IMA Salary Survey below:
| Age Range | No CMA or CPA ($) | CMA only ($) | CPA only ($) | Both CMA & CPA ($) | % Difference CMA only | % Difference CPA only | % Difference CMA & CPA |
| --- | --- | --- | --- | --- | --- | --- | --- |
| 20-29 | 66,000 | 79,000 | 74,245 | 88,000 | 20% | 12% | 33% |
| 30-39 | 83,254 | 101,500 | 93,650 | 120,000 | 22% | 12% | 44% |
| 40-49 | 98,600 | 128,000 | 138,000 | 145,713 | 30% | 40% | 48% |
| 50+ | 114,000 | 135,500 | 117,500 | 129,500 | 19% | 3% | 14% |
| All ages | 86,500 | 113,000 | 105,903 | 130,000 | 31% | 22% | 50% |
Median Total Compensation by Age and Certification from the IMA Salary Survey
In addition to earning more than their peers, the salary survey found that 83% of CMAs believe their certification helps to create new career opportunities, and 76% of respondents feel it strengthens their availability to move across different areas of business.
Is This Designation Right For You?
Deciding whether or not to take the plunge and become a CMA is a personal decision. One that is based on your individual preferences and desire to advance in your accounting career to executive roles.
So what does that mean to you?
For many, it is the chance to develop unique financial and strategic management accounting skills, to earn a respectable salary, and to have access to new and exciting career opportunities.
Interested in learning even more about what the CMA certification is, and why it's right for you?
Make sure to take a look at our bestselling complete CMA coaching combo!
Drop your comments in the section below!