With This Guide You'll Get…
---
Step-By-Step Process

The only guide of its kind that takes you step-by-step through the full, proven process of successfully preparing for the exam.

Best Supplement For Self-Study

The best supplement for self-studying candidates who want to get straight to their CMA review course, instead of worrying about a prep plan, study schedule or prioritizing materials.

Advice For Every Stage of The Exam

Invaluable coaching advice for every stage of exam prep, and specific tips to help you even as you're sitting down to answer questions on exam day.
---
---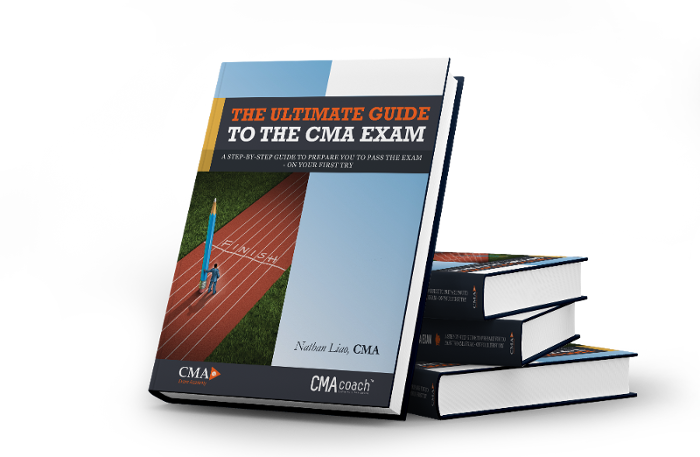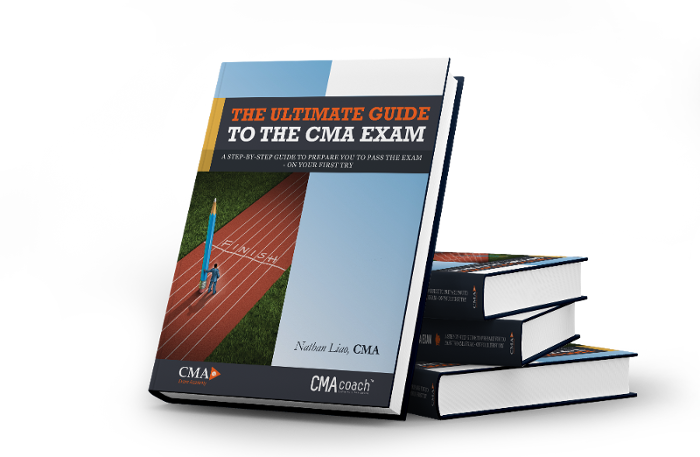 The Ultimate Study Guide to the CMA Exam
Re-taking the exam costs thousands of dollars. Learn how you can pass the first time, today.
---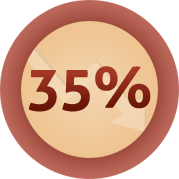 The Global CMA Exam Pass Rate is Just 35%!
With such big odds stacked against you, it's too risky not to properly prepare.
This guide puts the proven techniques of an experienced CMA and coach in your hands, to drastically improve your chances of passing the CMA Exam on your first try.
"Thank you for creating a very helpful site for aspiring Certified Management Accountants. Thanks to you, I passed the exam with a score of 420 for Part-One and a score of 410 for Part-Two."James Perez, CMA


⭐⭐⭐⭐⭐
"I passed the CMA exam the first time, and coached others to do it too. Now I want to do the same for you!"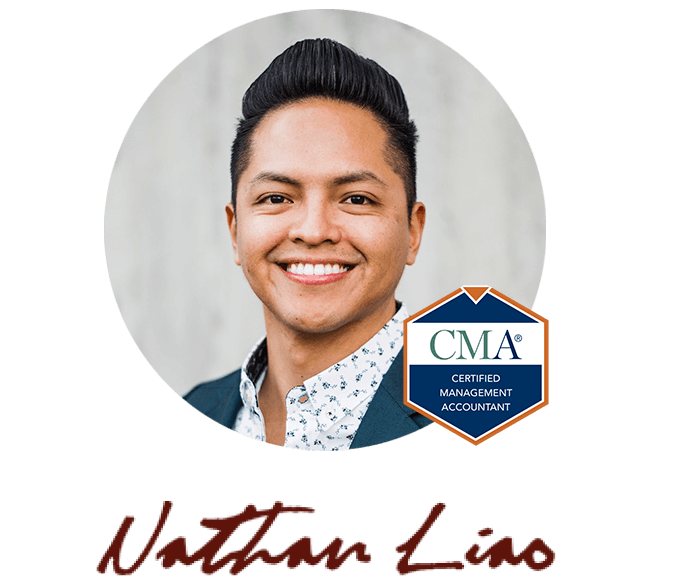 After 12+ years in accounting, I chose to sit for the CMA exam to advance my career & knowledge. I knew it was a challenge, so I took a serious, methodical approach to preparing. After passing both Part 1 and Part 2 the first time, I wanted to share my special techniques with others so they could save time, cost and aggravation of starting over or giving up. I've coached thousands of CMA candidates to successfully prepare for the CMA Exam through my blog, and I'm ready to add you to the list of happy CMAs who used my methods!
– Nathan Liao (Certified Management Accountant & CMA Coach)
"It was so helpful being able to learn directly from the experiences of someone who passed the CMA exam the first time. Nathan has put together a fantastic exam study guide. His expertise and straight forward writing style made it very easy to follow."Tom Ross


⭐⭐⭐⭐⭐
What's Inside This Study Guide
A step-by-step guide on what to study

Most candidates get frustrated at not knowing what they should focus on. This guide takes the guessing game out of the equation. Now you can focus your energy on actually studying by following this proven study plan.


An insider's guide on how to study

Learn and use the best studying techniques that are proven to help candidates retain at least 80% of what they learn. Plus, you'll be able to recall facts and figures instantly – a key skill to have when you're taking tough exams like the CMA Part 1 and Part 2!

Guidance on how to prepare for the essay portion of the exam

The essay portion represents 25% of the total score. If you are not well prepared for this, your chances of passing diminish significantly. You'll learn how to read essay questions to answer the quickly.

CMA Expert Advice

I hope you won't take a chance at passing the exam by trying to studying on your own–let me guide you to exam success, it's what I do!

Instant Access

Receive the study guide in the next 10 seconds via email. Why wait when you can start preparing today!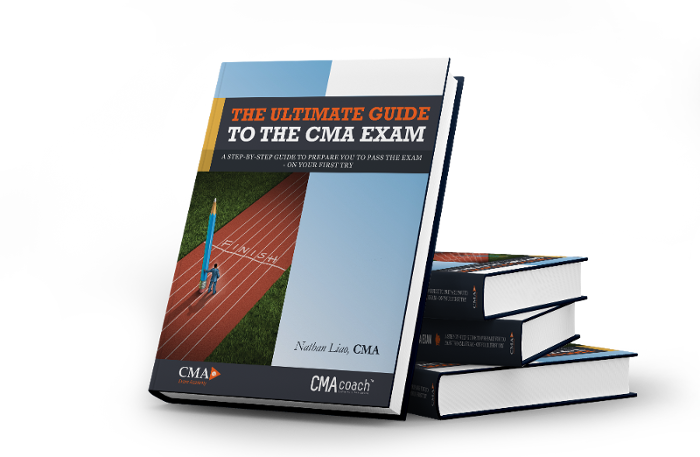 A Detailed Section Preview
Section I. Introducing the Certified Management Accountant Certification

This introduction will help you understand all about the Institute of Management Accountants, what the CMA certification is, and the latest changes to the CMA exam.

Section II. CMA Designation Requirements and Eligibility

Learn what is required to get a CMA certification, and what you need to do to be eligible. This section covers the specific experience and education requirements, as well as ongoing continuing education units you'll need to log each year to maintain your CMA certificate.

Section III. Tools You Need to Study for the CMA Exam

Learn what to look for in a CMA review course, and some expert tips on how to structure your study around full-time work or other obligations. Get a complete roadmap for planning the season of life in which you'll study for the CMA exam.

Section IV. Understanding the CMA Exam and Study Strategies

Get a crash course in how the CMA exam is set up, the two types of questions on the CMA exam, how difficult the CMA exam is, and how to plan for both the financial and time investment. This section will also contain CMA exam study strategies and tactics for success.

Section V. CMA vs Other Accounting Certifications

Wondering how the CMA stacks up against other accounting certifications? This section covers CMA versus all major business and accounting designation, comparing everything from exam difficulty to earning potential.

Section VI. Your CMA Career

Becoming a CMA is just the first step in what could be a long and prosperous career. Learn how the most successful professionals leverage a CMA into fulfilling and lucrative jobs, and get actionable insights on how to grow your own network.

Section VII. Your CMA Salary

How much money can you make as a CMA? These numbers regularly change and this section will be updated to reflect the latest findings on CMA salaries both in the United States and around the world.
The Ultimate Guide to the CMA Exam

Re-taking the exam costs thousands of dollars. Learn how you can pass the first time, today.
Old Price: $79 Limited Time Only: Free
---

100% secure with 256-bit Comodo SSL. Pay via credit or debit card.
---
What Candidates Just Like You Say…
"This study guide was great! This is much different than I was expecting because the CMA exam is proving to be much tougher and the books that are out there do not prepare you anywhere near as well. I would recommend this blueprint to anyone interested in passing the exam the first time and moving up in the corporate world of accounting/management!"Tim O'Rourke


⭐⭐⭐⭐⭐
"I would like to thank you for what you are doing for CMA candidates. You are so very helpful. It means so much that someone is willing to help even without knowing another person. That means a lot and I am inspired to do the same."Allison Brackin


⭐⭐⭐⭐
"As a qualified teacher I was extremely impressed with the content of the CMA Study Guide. The Study Guide was very clearly laid out and organized in such a way as to allow the student to progress easily through the materials. Each step of the exam was clearly covered with great attention to detail. This is a great solution for those looking for a well structured and easy to use study plan to help them pass the exam the first time."Stephanie Arsoska


⭐⭐⭐⭐⭐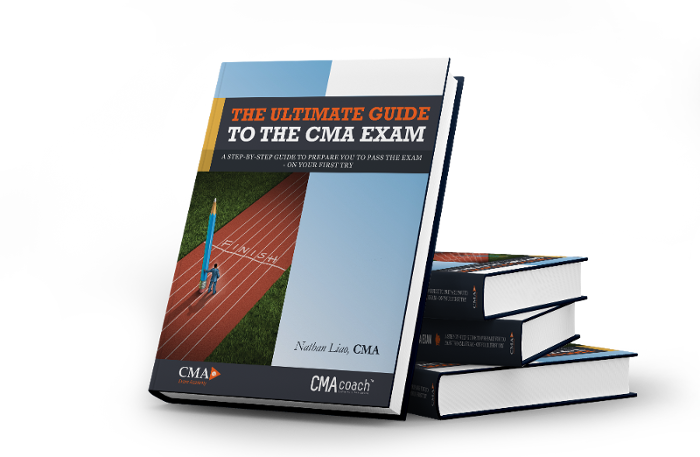 The Ultimate Guide to the CMA Exam

Re-taking the exam costs thousands of dollars. Learn how you can pass the first time, today.
Old Price: $79 Limited Time Only: Free
---

100% secure with 256-bit Comodo SSL. Pay via credit or debit card.
---
"I've been reading the CMA study guide and it's really helpful to have an idea how the exam is divided. It was of great help to know in detail every section, since some schools don't offer that information to students. As undergraduate senior, it's very important to have the advice of an actual CMA professional about this exam. I really liked how the study plan is divided. Thanks for sharing your knowledge about this exam."Leticia Covarrubias


⭐⭐⭐⭐
"My overall impression of the study guide is that it's very useful. My favorite chapters are How to Pass the First Time and SQ3R. The weekly study plan will help those who don't have time to create one. God bless you and help you in your life like you help us."Andrea Assad


⭐⭐⭐⭐
"I read through it on my computer and a second time on my iPad. I think you've done a great job of laying everything out that we need to take care of and study for in order to pass the exam. The format is great, it makes sense and seems to flow nicely through each step that you have outlined. This study guide is definitely going to help many candidates throughout this process."Allison Ruffino


⭐⭐⭐⭐⭐
"Overall what I liked best about your study guide and ties in to my overall impression is that I like the well thought out plan. I believe the study plans are very well drawn. You show the objectives for each section and the progression makes sense. My overall comments are a big thanks to you for taking the time to help your fellow CMA candidates. I think everybody will benefit from the CMA study guide that you've created. Thanks again Nathan."Kimberly Malik


⭐⭐⭐⭐⭐
"Firstly, I appreciate your great work as well as your kindness for supporting us. I've read your study guide and it's very helpful. Especially the study plan and summary details of each section which we have to study."Rajeesh KP


⭐⭐⭐⭐⭐
The Ultimate Guide to the CMA Exam

Re-taking the exam costs thousands of dollars. Learn how you can pass the first time, today.
Old Price: $79 Limited Time Only: Free
---

100% secure with 256-bit Comodo SSL. Pay via credit or debit card.
---