So, you've just passed the CMA exam and are officially a Certified Management Accountant. Congratulations!
So what's the next step?
For many professionals, earning a CMA means that it's time to negotiate a salary raise, so now might be the time to consider how to leverage the power of your new credential.
Salary negotiations can be intimidating. Many professionals procrastinate taking the next step in their career because of fear of rejection, nerves, and uncertainty surrounding the process. But discussing compensation with your boss doesn't have to be anxiety-inducing.
Throughout my experience as a professional, leader, instructor, and coach, I've learned a lot about salary negotiations, and have a thing or two to say about it.
With that in mind, here are a few tips to impress management and convince them that you deserve to be paid a higher salary.
Does Certification Increase Salary?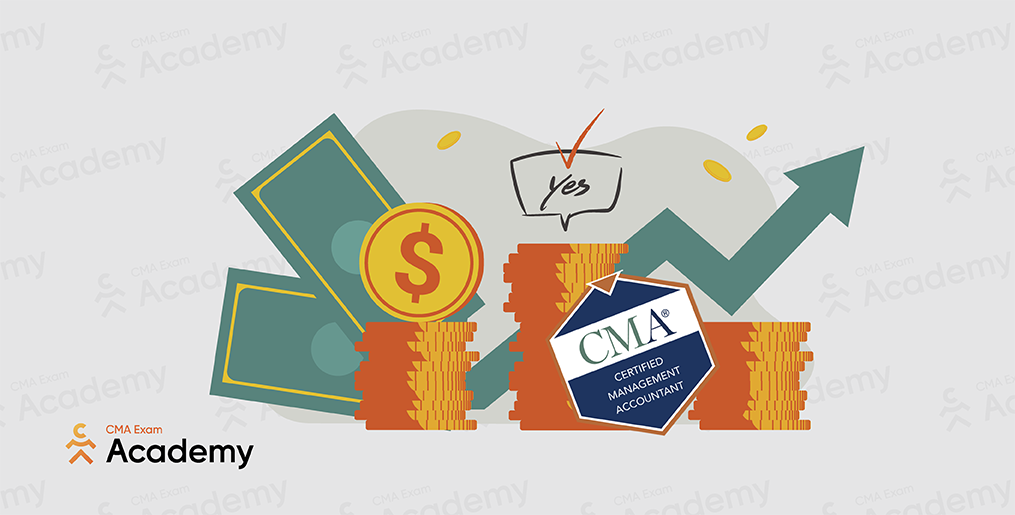 In short: yes.
One of the main reasons many people take the CMA exam is to gain a credential that gives them access to higher-paying roles.
The salary earned by a CMA is 58% higher than non-CMAs.
That's because CMAs are leaders who bring measurable benefits to an organization. They are strategic planners with a proven ability to make complex decisions and apply accounting and finance leadership in various roles.
Some companies are so aware of this added value that they will cover the cost of the CMA exam.
The bottom line is that CMAs are valuable to businesses. Because of that, they should be well-compensated.
Tips on Negotiating a New Salary
Now that we've established the value of earning a CMA, let's discuss how to negotiate your salary to reflect that value.
Set a Date
First, schedule a meeting to put forward your intent. Managers are busy people and you need to respect everyone's time.
Salary negotiations should take place during a formal meeting. Schedule a date on the calendar, make it clear what you want the meeting for, then start preparing to negotiate a salary raise.
Know Your Value
You should always keep track of all your major achievements and the work you are particularly proud of.
Even as you finish your CMA exam prep and take the tests, it's a good idea to keep the direction of your CMA career in mind. Keeping track of your performance is key to measuring your impact on the company you work for.
Make sure to bring these to the table during negotiations:
Project satisfaction and success
Initiatives, strategies, or ideas you've conceptualized and implemented
Illustrations of leadership or excellent teamwork abilities
Positive performance data that has trended upward over time
Situations that highlight your loyalty and commitment to the company's success
A record of your accomplishments will demonstrate the value of your skills to management. It has the added benefit of boosting your confidence, too!
Know the Market
Doing research before salary negotiation day will make a major difference in your ability to advocate for yourself.
Before the negotiations, do some market research. By using data from trustworthy sources, you can settle on a figure you believe is competitive and fair.
Bring this salary data to the meeting and present it to the management team. You can then use this objective information to inform your discussion.
Go Above and Beyond
CMAs are known for professionalism and excellence, so it makes sense that those taking the exam are go-getters. You wouldn't have opted to become a CMA if you weren't a high achiever. It's important that all of that ambition is demonstrated in your work.
There are many ways to go the extra mile at work. By taking the CMA exam, you're already demonstrating a commitment to bettering yourself and honing your skills.
Consider how to apply the same tenacity in your role at work:
Take initiative on new projects
Make suggestions during meetings
Develop deeper professional relationships with coworkers
Learn a new skill or cross-train in other areas so you'll be able to cover vacations and sick days
Striving for excellence on every project shows a willingness to grow and contribute to the company.
Understand the Benefits of Your CMA
We already talked through some of the ways a CMA can benefit a company, but here's a whole list of abilities that you as a CMA bring to the company:
Strategic planning, budgeting, and forecasting skills
Knowledge of external financial reporting and analytics
Complex decision-making abilities
Cost management, performance management, and internal controls knowledge
Ability to interpret and use technology for financial statement analytics
Corporate finance acumen
Risk analysis and management understanding
The ability to operate according to professional ethics, exhibiting exemplary leadership
(Sound familiar? They're areas you covered — or will cover — on the CMA exam; and becoming a CMA proves you know them!)
Frame your mastery of these areas in a way that will most appeal to the higher-ups.
For instance, consider the specific goals and objectives of your management team. What has the company been working toward? Has the team faced any challenges recently?
Express how your CMA skills can help the company with specific goals or problems. This will demonstrate your investment in the success of the organization and how you can support its growth.
Demonstrate Your Commitment
Do you consider yourself an "A" player in your organization? If not, ask yourself how you can become one.
This tip goes hand-in-hand with the previous two, but it's less about stand-out moments and more about consistency. Be the go-to professional your bosses and team can rely on. Be available. Be proactive. Let your work speak for itself.
To develop a solid reputation with a company, it's important to build a track record of reliable and positive performance. This means taking initiative and working hard every day.
Shop Around
Even if your goal is to stay with the company, it's a good idea to be aware of all of your options before you go into a salary negotiation.
Ultimately, you have to decide what you will do based on their decisions. Know that it is common to negotiate a salary raise after getting the CMA certification.
The outcome won't be entirely up to you, but having a CMA gives you a better position in the marketplace, regardless of how you advance in your current position.
Negotiate a Salary Raise With Your CMA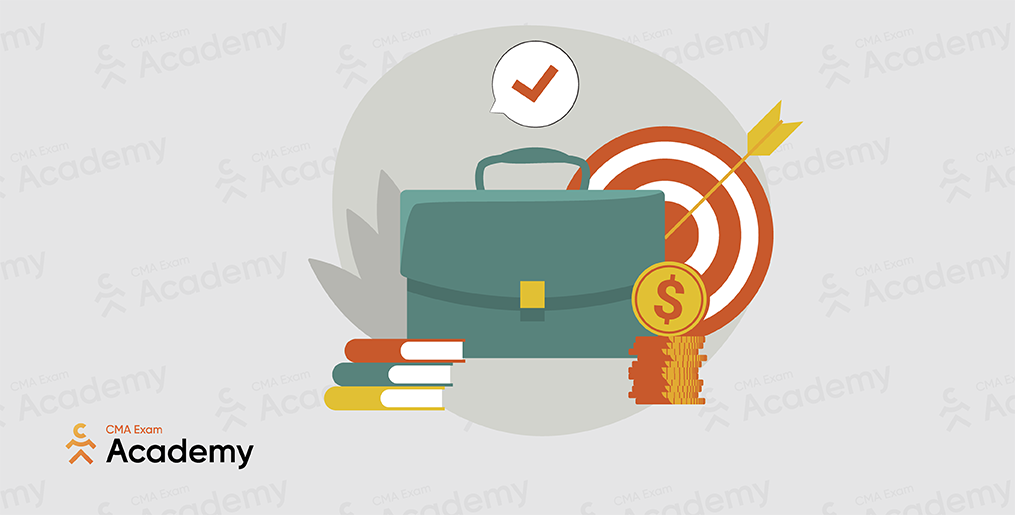 Negotiating a salary raise with your new CMA can be an exciting but difficult process – you're just starting to take hold of the bright future ahead of you, and all your hard work is on the verge of paying off.
My biggest piece of advice: be confident. You've already demonstrated your ambition and motivation to offer value to your company. You've passed the CMA exam and are ready to continue growing. You can do this.
If you're considering taking the CMA exam so you can raise your profile, gain more skills, and even negotiate a salary raise, check out my complete CMA review course.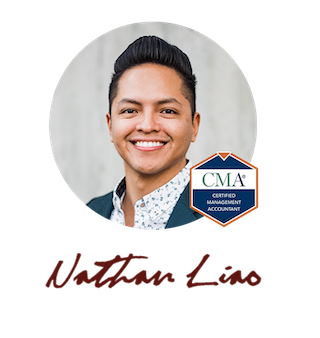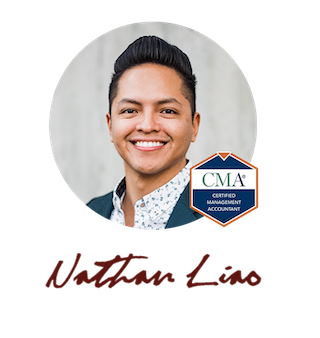 Hi, I'm Nathan Liao (aka the CMA Coach)! For the last 10 years, over 82,000 accounting and finance pros came knocking at my door seeking guidance and help. If you're also aiming to conquer the CMA exam on your very first try—without wasting away time or money—you've found your ultimate guide. Dive in deeper to discover more about me and the dedicated team that powers CMA Exam Academy. Click here and let's embark on this journey together!