Corporate controller is high on the list of best accounting careers, and for good reason. If great pay, job security, and professional growth opportunities aren't enough to tempt you, how does an average job satisfaction rate of 4.15 out of 5 sound?
That being said, becoming a corporate controller is no walk in the park. Because the position is so coveted, there's a lot of competition for roles.
But if you're reading this post, you're likely not scared of a bit of competition. And there are many ways to distinguish yourself and prepare for the role, like upgrading your certifications.
In this post, I'll break down the steps you need to complete to become a corporate controller. Keep reading to learn how to secure the career of your dreams.
What Qualifications Do I Need to Be a Corporate Controller?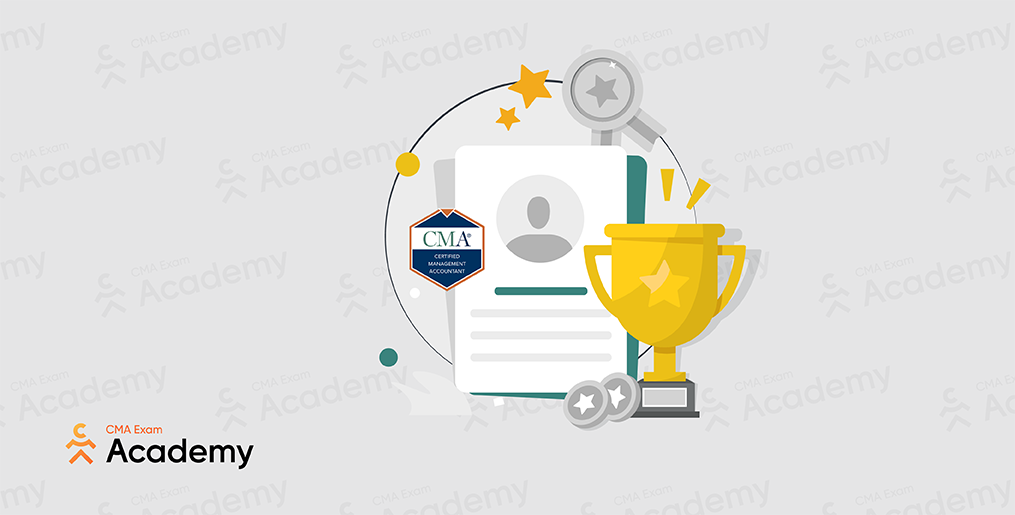 Let's start with the basics. Where should you begin?
Corporate Controller Education Requirements
To be a corporate controller is a big responsibility. It involves a significant level of skill and a wide breadth of knowledge that goes beyond just accounting.
For this reason, most positions require a bachelor's degree, at minimum. However, almost all controllers I know have an education beyond that. Some have MBAs, and others have professional certificates like the CMA or CPA.
If you haven't started your educational journey, begin with an undergraduate degree in finance or accounting. Then, when you graduate, you can pursue additional certifications.
The quickest, easiest, and most affordable path to becoming a corporate controller is to get your bachelor's degree in accounting and then complete the CMA exam. This is the path I personally took, and it has paid huge dividends throughout my corporate career.
If you're interested in this path, I have published plenty of resources to help you get started. First, finish reading this post. Then check out my guide to passing the CMA exam on your first attempt.
Corporate Controller Experience Requirements
Once you've completed the education requirements, you'll face your next hurdle: work experience.
This one's big. Most corporate controllers had years of experience at a major firm under their belt before they began working in their current role. That's because being a controller requires a great deal of professional experience and leadership skills.
Conveniently, the education requirements you need to complete will also require work experience. Many undergraduate degrees have work placement or internship requirements, and the CMA will require work experience as well.
This means you can begin working in a relevant role while studying for the CMA exam. Then, you'll be one step closer to landing your dream gig when you finally have your certificate.
What Does a Corporate Controller Do?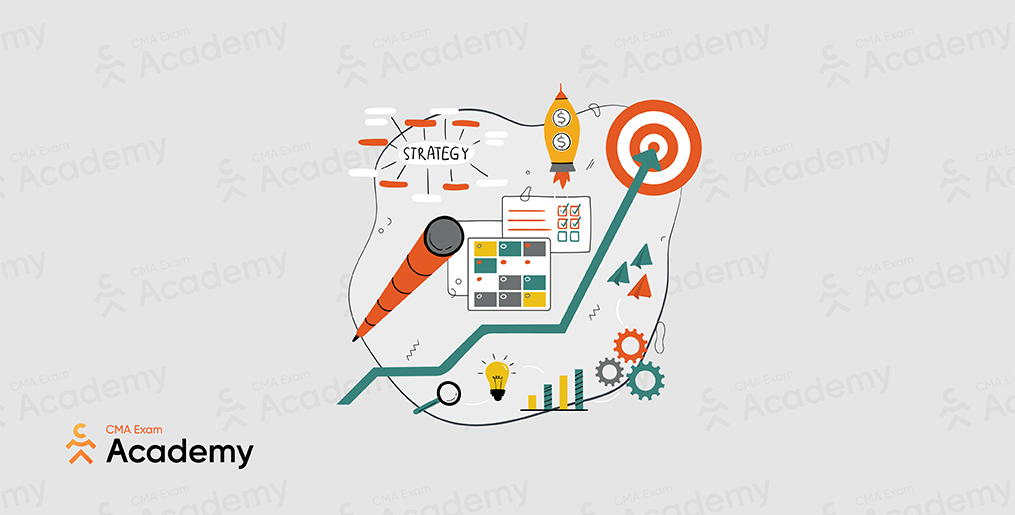 Corporate controllers are leaders in their organizations. They collaborate with CFOs and perform critical leadership and strategic planning duties to improve the company's financial performance.
Controllers will be required to collect and analyze financial data, project into the company's future, and present key findings to the C-suite.
Building upon their years of experience in traditional accounting roles — where they were responsible for assessing historical and present data to make decisions — controllers make educated predictions about the potential concerns and opportunities a company might face.
How Much Does a Corporate Controller Earn?
The amount you can earn as a corporate controller depends on your experience level and education.
The average corporate controller salary in the U.S. is $109,905. Nothing to shake a fist at, but data shows that those who have additional professional certifications like the CMA earn an average of 58% more than those without certifications.
For more information about CMA salaries around the world, read our CMA salary guide.
How to Become a Corporate Controller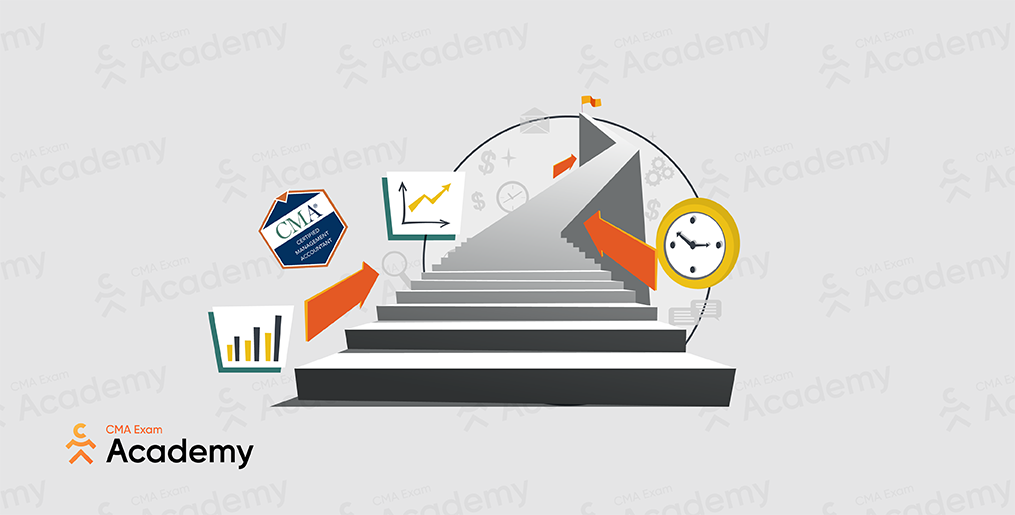 If you're still here, then you must be serious about becoming a corporate controller.
Now for my step-by-step guide.
Fulfill the Education Requirements
There are two parts to this first step:
Earn a bachelor's degree: this shouldn't be just any bachelor's degree. You'll want to focus your undergraduate education on finance or accounting to get the best possible shot at that corporate controller position. Alternative options include business or management undergrads with an accounting and finance specialty.
Get a graduate degree or professional certificate: your options include an MBA (a long and expensive process) or a professional certificate like the CMA or CPA. You'll have to do a bit of research to decide which option best suits your career goals, but if you want to be a corporate controller, I recommend pursuing a CMA.
Bonus: one of the most valuable things about education is the ability to network with established professionals in your field. Every classmate, guest speaker, and professor is a potential connection with a hiring manager at your dream company. And everyone has something to teach you. While completing your education, keep an open mind about the opportunities presented to you and always demonstrate qualities like professionalism and responsibility.
Work for a Big Accounting Company
Most corporate controllers have years of experience working in accounting and/or finance.
It's up to you if you'd prefer experience at a smaller firm or business, or one of the big four accounting firms:
PricewaterhouseCoopers (PwC)
Ernst & Young
Deloitte
KPMG
If you can get your foot in the door at one of these global organizations, you'll be at the beginning of the corporate controller career path, but there is a lot of value to be gleaned from smaller businesses as well.
Professionals who work in small to mid-sized businesses often have diverse skill sets and are recognized by hiring managers as loyal, dedicated professionals.
The type of business you should work for depends on your personal goals. Do you want to serve as a corporate controller at a global enterprise or a small or medium-sized business? Whatever your answer, cater your experiences to get you closer to that goal.
Some positions that are ideal for building your resume include:
Accounting Manager
Assistant Controller
Senior Accountant
Staff Accountant
FP&A
It's highly recommended that you try to get experience as an assistant controller as soon as possible in your career to expedite your chances of qualifying for controller positions. Assistant positions highlight your direct experience with the responsibilities associated with corporate controllers and demonstrate your commitment to the career.
Of course, becoming a controller will take time, and building your skills across a few different positions is the ideal way to showcase yourself as a well-rounded professional.
Prepare a Proper Resume
Before applying for jobs, you'll need to have a strong resume. Think of your application package as your first impression to future employers: it needs to be glowing.
We wrote a complete guide to creating a winning resume for any stage of your accounting career, but there are a few specific things you'll want to include in your corporate controller resume:
Demonstrate your education: since the position you're applying for has education requirements, it's important to prove that you meet those requirements in your resume.
Highlight your leadership skills: when listing your work experience, be sure to mention any leadership positions. Corporate controllers are leaders in their organizations, so hiring managers will look for this.
List directly applicable experiences: if you have any experience with strategic forecasting or projecting, list this near the top of your resume, then go into detail when describing your responsibilities in each role. If the position requires a cover letter, be sure to mention these skills as well.
Apply, Apply, Apply
Once you've completed the requirements and crafted a killer resume, it's time to apply for your dream position.
This can often be the most demoralizing part of a job search — after years of hard work and dedication, the emotional toll of rejection can be damaging to your motivation.
Don't worry. I have a few tips for this step, too.
Leverage your connections: remember the connections I mentioned in the education step? You've spent your entire career demonstrating excellence and reliability, so I'm sure many professionals would be willing to advocate on your behalf. Reach out to anyone you know who works at the company to which you're applying. It could make all the difference.
Personalize your application: as tempting as it can be to copy+paste your cover letter in a mass-applying spree, resist this urge. Hiring managers can see right through that tactic. If you take a few minutes to personalize your application, it will show. And you'll be seen as the thoughtful and serious candidate you are.
Try LinkedIn: if you haven't invested in your online personal branding, this would be the time to start. LinkedIn is the new business card. It's a fantastic place full of professional opportunities to grow and learn.
Take the Next Step Toward Your Dream Career With CMA Exam Academy
The path to becoming a corporate controller is not easy, but it is well worth the effort.
Luckily, you don't have to go it alone.
Whether you want to become a corporate controller or a CFO, the CMA is a great place to start because it'll set you apart from non-certified peers, and hlep you accelerate your career growth.
My 16-week CMA exam accelerator program is jam-packed with more than just valuable knowledge and skills-building opportunities. It also unlocks a community of thousands of accounting professionals and coaching support that will help you pass the CMA exam on the first attempt, and help you earn your CMA in as little as 8 months.
If you're ready to take the next step, I can't wait to help you achieve your dreams.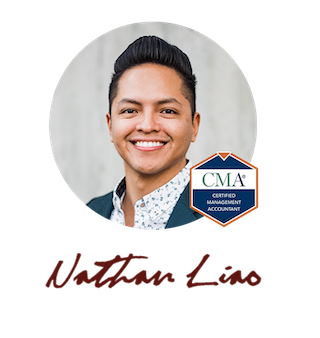 Hi, I'm Nathan Liao (aka the CMA Coach)! For the last 10 years, over 82,000 accounting and finance pros came knocking at my door seeking guidance and help. If you're also aiming to conquer the CMA exam on your very first try—without wasting away time or money—you've found your ultimate guide. Dive in deeper to discover more about me and the dedicated team that powers CMA Exam Academy. Click here and let's embark on this journey together!