You are deep in exam preparations and pouring every waking hour into earning your certification. At the same time, you want to start advertising your upcoming success and landing your dream job. Which means it's time to buff up your CMA resume.
Since you still haven't sat for the exam, you may be wondering how to sell yourself as on a CMA candidate resume.
Good news is, I've got a few tried and true tips to help advertise your upcoming certification so you can start applying for accounting related jobs.
Optimizing Your CMA Resume for Success
Since a prerequisite for the CMA exam is that you have an applicable bachelor's degree, you are already well on your way to landing a job.
Recruiters are going to be especially thrilled when they read you are earning your Certified Management Accountant certification.
Selling yourself on a CMA candidate resume however, requires a little finessing in terms of phrasing and placement.
First and foremost, you must make it clear that you are a candidate, and do not hold the actual certification (yet!).
Finding the Right Subsection to List Your Candidacy
If you have any other finance or accounting related certifications create a section called "Certifications." Use this space to list out that you are a CMA candidate.
If you do not have any other certifications or licenses then list yourself as a CMA candidate under Experience or Education.
In both scenarios, list the date you will be sitting for the exam. This date should be no later than 3-6 months from the date of your CMA candidate resume submission or it will look like you are procrastinating.
Worse, it could look like you are trying to fool recruiters into believing you are working towards something just to land a job, when in reality you have no intention of completing it.
Bonus points if you have already passed one part of the exam. Be sure to highlight this as it shows your intention, dedication and proven track record for successful completion.
Choosing the Best CMA Resume Format
Competition is ripe and some people like to think outside the box in order to stand out. In the field of accounting and finance, I would not recommend this.
Rather than fall for flashy resumes, stick with a tried and true format.
Follow these simple guidelines to structure your CMA resume format:
Single page
Reverse Chronological Order for Experience (ie. latest job at the top)
Classic fonts (think Arial or Times New Roman no smaller than 10pt-12pt in size)
Do NOT use an "Objective Statement" — the objective is obvious and it's a waste of space
Avoid "Summary" paragraphs unless you are desperate to fill in some space
Don't over use bullet points
Creating the ultimate CMA candidate resume is deceptively simple. For each job list out no more than 3-6 sentences pertaining to your general job duties. Follow this up with 1-3 bullet points to call recruiters attention to important accomplishments.
Individuals in this industry are notoriously traditional. Too much creativity can turn them off so keep your resume details lean and clean.
[spp-optin]
Leveraging LinkedIn Before Taking the CMA Exam
LinkedIn is a massive tool with virtual access requiring minimal effort. It goes without saying that job recruiters will be looking for your profile before contacting you.
In addition to receiving your CMA resume, recruiters are likely to review your social profile — one of which is your LinkedIn profile.
Take the time to make sure your profile is as up to date as possible.
Since you have not earned your certification just yet, you will want to use your LinkedIn profile Headline to advertise that you are a CMA candidate.

Some other key areas to target include:
Request endorsements from your previous or current colleagues on your accounting skills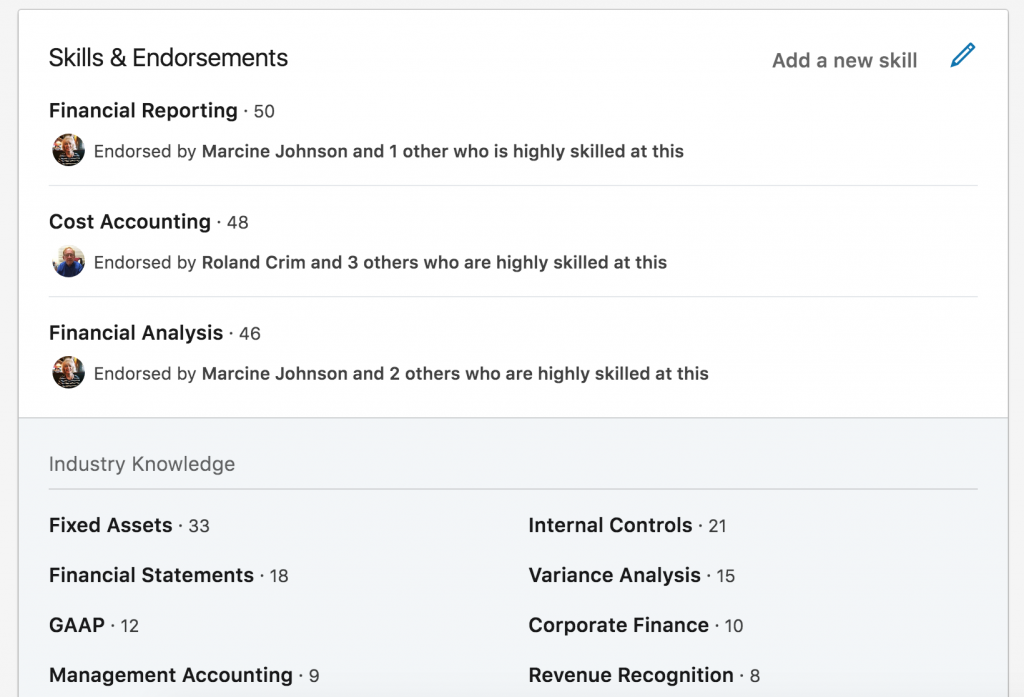 Follow your favourite finance and accounting companies to receive updates and show you're interested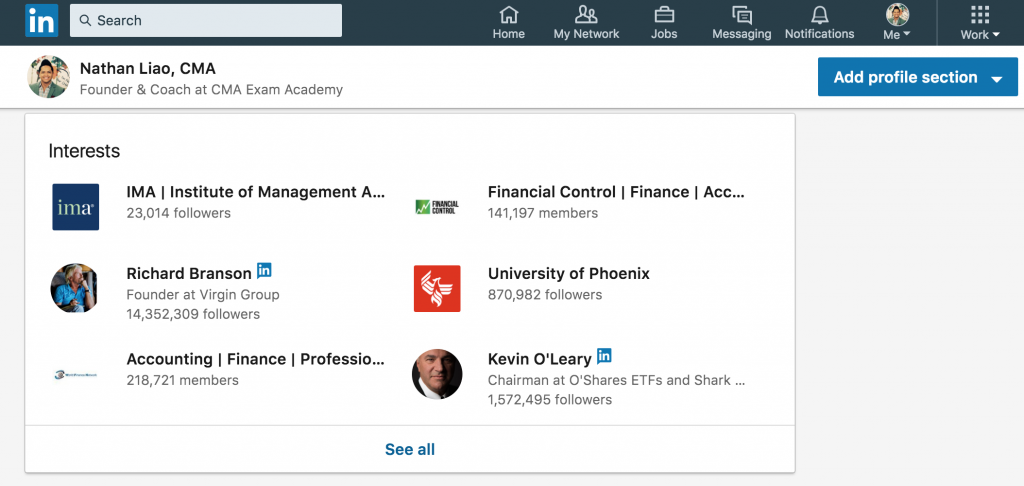 Join groups related to the CMA designation and don't forget to engage in them regularly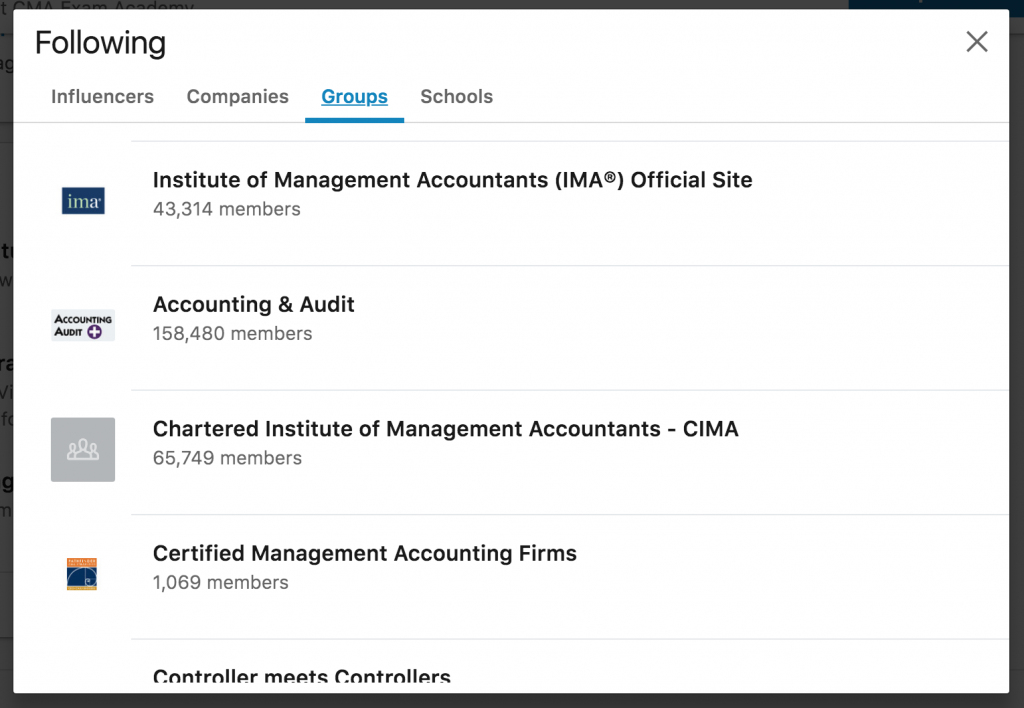 It is important to remember that the Certified Management Accountant certification is recognized globally and professionals (especially those in the corporate sector) find it to be a great asset.
By becoming a CMA you are demonstrating in-depth knowledge and understanding of accounting and financial management skills that recruiters find practical and useful.
Now, more than ever, is the time to commit to this designation and skyrocket your accounting career.
Need help passing the CMA exam to make this happen? Learn more about how CMA Exam Academy will help you pass on the very first try.

More From Nathan:
How to Become a CMA in Just Over 6 Months
The New Resume Blueprint
How to Use LinkedIn to Promote Your CMA Designation