For many accountants, networking is an uncomfortable part of the job. Small talk with strangers can feel awkward, especially for introverts. And making the time to connect to other professionals isn't always a top priority.
Despite all this, networking is incredibly important. It is still widely considered to be the best strategy for getting a new job, promotion, or salary raise. Research shows that networking is responsible for approximately 80% of new hires.
After spending over a decade in the accounting world, I've done my fair share of networking. I've noticed the skill doesn't come naturally to many, but there are strategies to ease even the most introverted of accountants like us into the process.
In this article, I'll share my best networking advice for accounting professionals. Keep reading if you want to learn more about the leading strategy for landing your dream job.
Networking Opportunities for Certified Management Accountants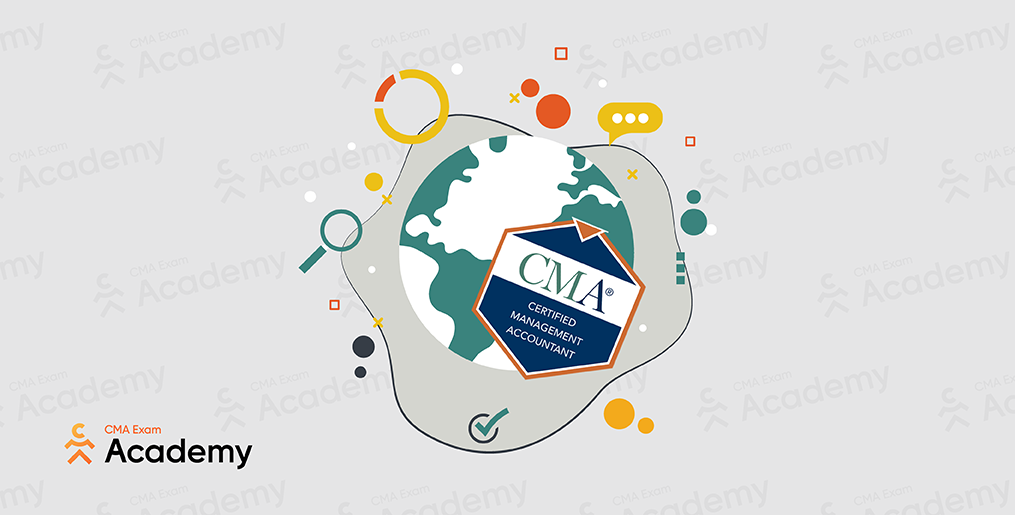 In the modern accounting industry, there are dozens of ways to network. Whether you prefer to socialize in person or over the internet—there's always an option that will suit you perfectly.
Before you begin a targeted networking strategy, I highly recommend you try out multiple options on this list, including the ones that make you the most nervous. Who knows, you might surprise yourself.
Some in-person networking opportunities include:
Local IMA chapters
Conventions and conferences
College and university alumni events
Seminars, lectures, and workshops
Workplace social events
The lunch room
Some online networking opportunities include:
Social media channels
Virtual seminars
Virtual panels and interviews
Hosting or teaching online lectures or masterclasses
Participating in or moderating an online community space
Creating a blog or YouTube channel
Creating and disseminating a community resource such as a newsletter
Try to test out a range of these opportunities. This will give you a good sense of what your networking strengths are.
Of these options, there are a few I believe to be particularly useful. Below let's go into detail about some of my favorite networking opportunities.
IMA Local Chapters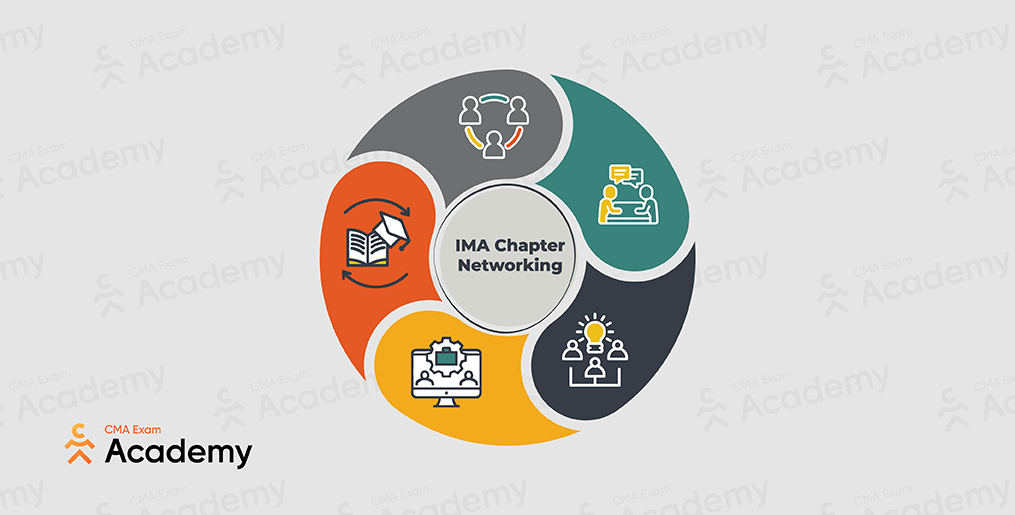 For in-person and virtual accounting networking events, the best resource is your local IMA chapter. Head to the IMA website to find your local chapter from over 300 options.
Membership in an IMA chapter is included in the IMA's fees, so you can join at no extra cost. While each chapter offers different events, members will typically gain access to CPE credit programs, mentoring opportunities, community service events, and opportunities for thought leadership.
IMA Chapter Networking Activities
The IMA hosts both in-person and online events. Activities can be unique to the regional chapter or hosted worldwide by the IMA council.
Continuing professional education (CPE) programs: Local IMA chapters provide NASBA-approved ways to earn annual CPE hours. Opportunities typically involve live meetings for members to attend presentations by local experts on relevant topics. These events are especially great because they have the dual purpose of allowing professionals to network while completing their CPE requirements.
Networking activities: These events are typically relaxed and intended to foster friendships and professional connections. They are held in casual settings and encourage accountants from different backgrounds and areas of expertise to exchange ideas and knowledge.
Leadership training: All members who are interested in taking on a leadership role at work can attend management training activities. These are not only intended for those looking to become leaders in their organizations but also for those who want to connect with other future industry leaders.
Mentorship opportunities: Mentorship allows participants to develop long-lasting, deep connections with established professionals in the industry while also benefiting from hands-on coaching.
Community-based initiatives: Volunteering with a community service program is a great way for emerging accounting professionals to establish connections, practice skills, and benefit the local community.
CMA Networking Strategies and Tips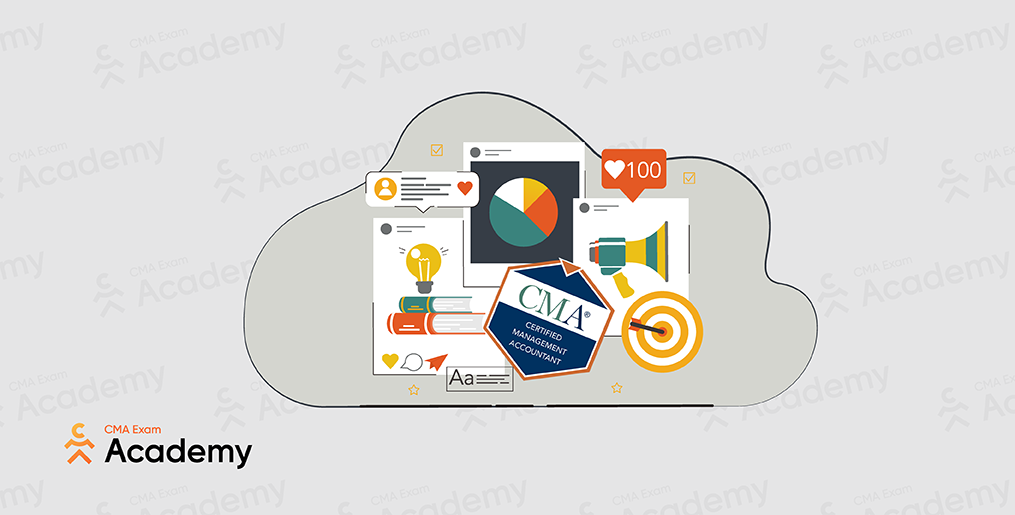 Whether you're attending online or in-person events, keep these best practices in mind to make a great first impression.
Keep Your Online Network Up to Date
Approximately eight people are hired via LinkedIn every minute. It is the leading social networking platform for professionals, including accountants.
LinkedIn is now considered the new business card. For this reason, it's critically important that you invest some time to make it reflect your skills, qualifications, and personality.
Some general tips for improving your LinkedIn profile are as follows:
Use a professional, current headshot for your profile picture
Add a graphic cover photo with relevant information
Include your unique selling point in your headline
Craft a professional story in your summary
List your relevant skills and experiences
Endorse the skills of others
Take advantage of skill assessment badges
Celebrate your successes by highlighting publications and awards
Connect and engage regularly
With a current, robust LinkedIn presence, the accounting professionals you meet at networking events are more likely to remember you, respect you, and follow up in the future.
Engage, Follow Up, Repeat
Networking doesn't stop when the event is over. These days, it's expected that the people you meet at live events will become a part of your virtual network on LinkedIn.
To maintain connections over a long period of time, I like to follow a formula: engage, follow up, repeat. So, when I see someone at an accountant networking event, I begin by engaging them. I ask questions, establish rapport, and then solidify the connection with a LinkedIn request.
Once I've become a member of that professional's network, I spend the next few weeks following up and engaging with them online. This means commenting on posts, sharing articles or relevant announcements, and extending invites to future events.
This is one of the best strategies to sustain professional relationships over the long term.
More Tips for Fostering Long-Term Professional Relationships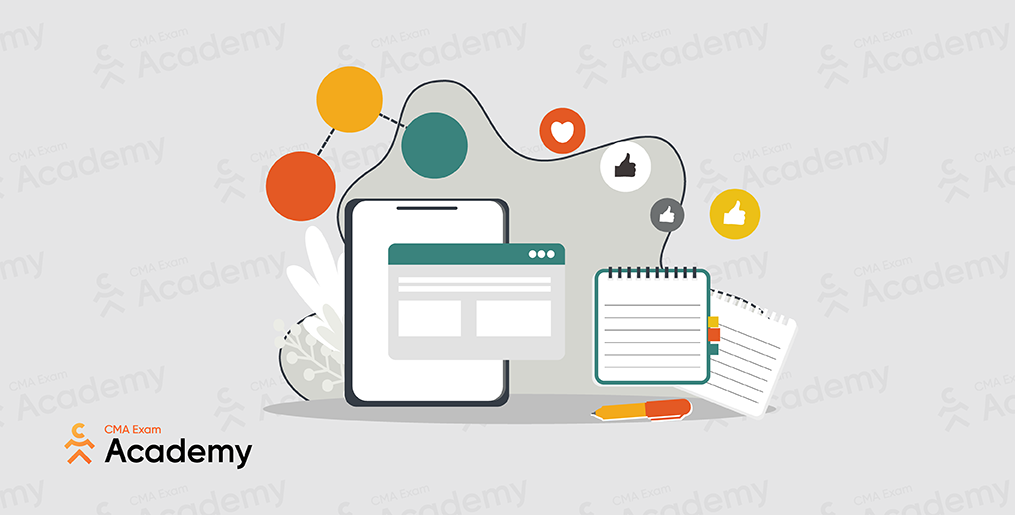 Long-term professional relationships can unlock new opportunities in every stage of an accountant's career. Here are some of my best tips for maintaining relationships over a long period of time.
Become a Social Hub
It may not be realistic to keep up with every person in your network individually. By becoming an organizer of community social events, you can establish yourself as a reliable, social person without having to maintain a long list of personal contacts.
Start by hosting a single event, like a holiday trivia night. If the event goes smoothly, try making the event a regular occurrence. While being an event organizer is a big responsibility, it is also a great way to showcase your leadership and organizational abilities.
Keep Notes
It can get confusing trying to remember details about each of your connections. I like keeping notes of important details such as birthdays, job titles, relationships, and information about how we met.
Keeping notes can also help you begin to automate social interactions. If you're in a managerial role, you could have your assistant add employee birthdays to a calendar and pre-order cards for each employee's special day.
Remembering details about the professionals in your network is a great way to leave a positive impression on them, so try to prioritize it.
Virtual Accounting Networking Opportunities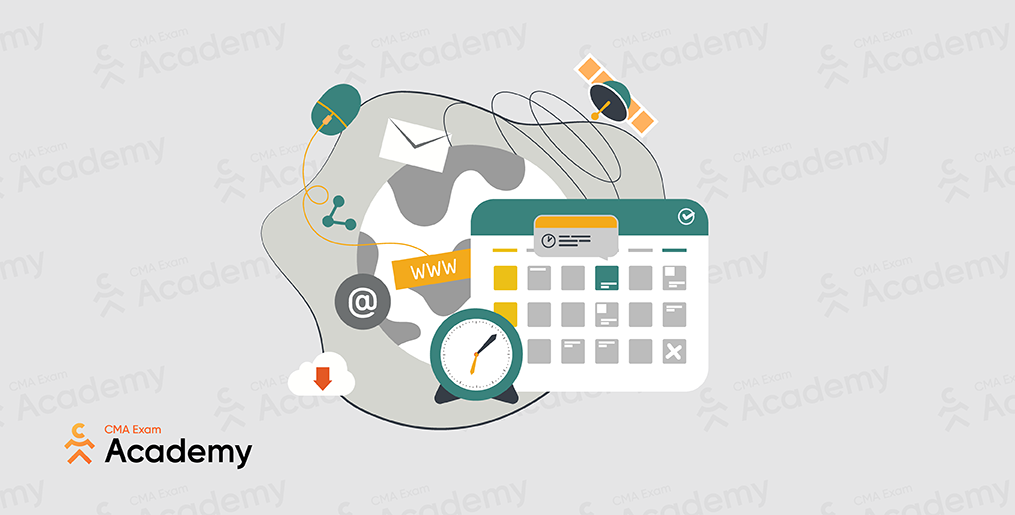 Prefer virtual to IRL networking events? No problem. Here's a brief list of different virtual accounting networking events and opportunities.
Attend Accounting Networking Events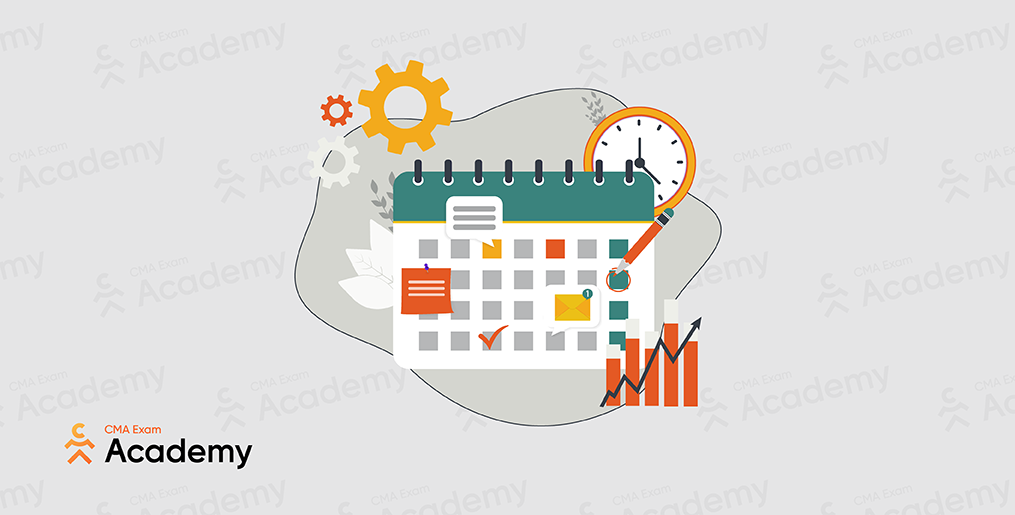 Although virtual events offer their own perks, nothing compares to an in-person accounting networking event. Here are some common options:
Conventions such as the AICPA & CIMA CFO Conference
Lectures or seminars hosted by colleges or organizations
Local events hosted by the IMA and large accounting firms such as PWC
Alumni events hosted by educational institutions
Becoming a mentor or mentee
Networking Strategies for Introverted Accountants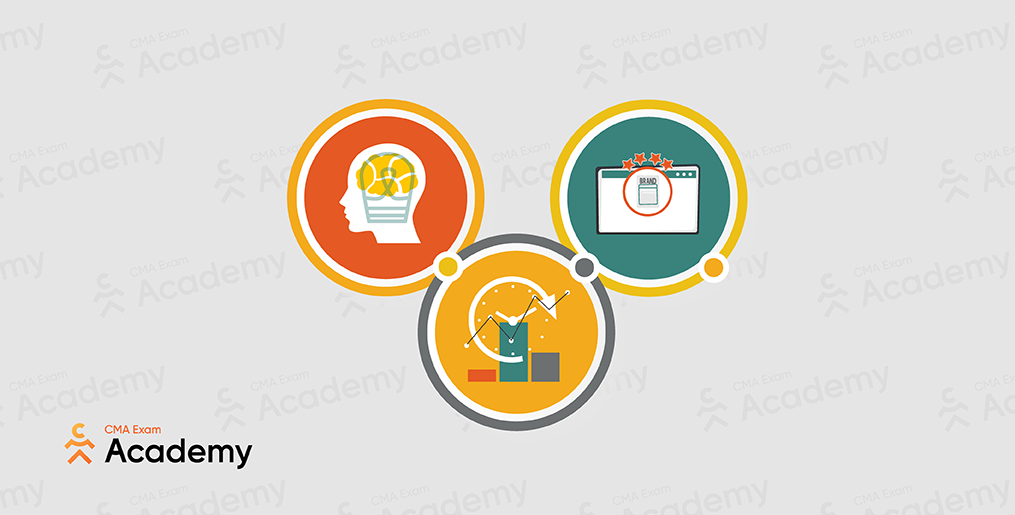 For introverted accountants, networking can be especially challenging. Here are some strategies that I've recommended to past CMA Exam Academy students and graduates.
Become a Thought Leader
By providing your community with a resource, you can establish yourself as a source of reliable, valuable information without having to attend events or make small talk.
When creating a community resource, there are plenty of options to choose from. Begin by asking yourself what your community most needs. A blog, YouTube channel, office newsletter, or masterclass could help you connect to others passively.
Make the Time
For many, networking is not a top priority. But for those looking to grow in their careers, it should be. Block out a specific amount of time each week for networking—either in the break room or on LinkedIn. Over time, those efforts will compound and result in a thriving professional network.
Develop a Personal Brand
For many of us, being authentic in a professional setting feels unnatural. But especially among the Millennial and Gen Z workforce, authenticity is becoming an increasingly important part of personal branding.
Showcasing yourself online as a relatable person will make you appear more approachable. Don't be afraid to talk about your interests, your children, and the things that make you unique. This will be what differentiates you from the other certified management accountants out there.
Join a Network of CMAs With CPE Flow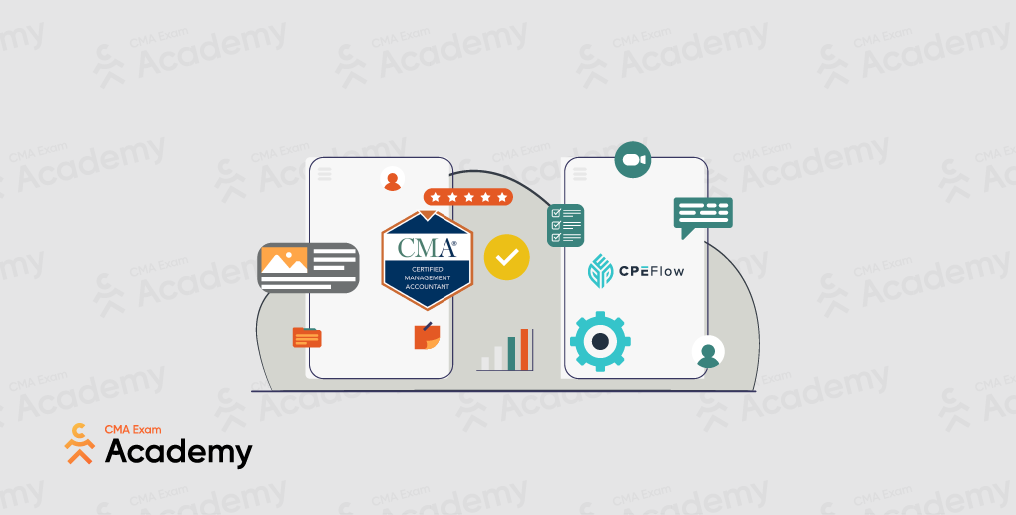 Networking may seem overwhelming, stressful, or uncomfortable, but at the end of the day, it's all about making friends. So smile, try to relax, and enjoy yourself. And if all else fails, fake it 'til you make it.
If you're considering taking the CMA exam so you can step into a leadership role, improve your skills, or negotiate a salary raise, check out my complete CMA review course.
And for CMAs who are looking for ways to complete CPE hours or establish themselves as leaders and experts in their field, visit CPE Flow to learn more about becoming an instructor.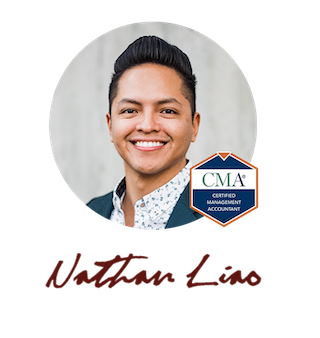 Hi, I'm Nathan Liao (aka the CMA Coach)! For the last 10 years, over 82,000 accounting and finance pros came knocking at my door seeking guidance and help. If you're also aiming to conquer the CMA exam on your very first try—without wasting away time or money—you've found your ultimate guide. Dive in deeper to discover more about me and the dedicated team that powers CMA Exam Academy. Click here and let's embark on this journey together!