One of the most common questions I get asked is why I decided to become a CMA vs CPA.
As you may know, a CPA (Certified Public Accountant) is one of the most well-known finances and accounting designations in the world… or it was until the CMA started catching up with it.
There were several factors I took into consideration when deciding which path to go down, and ultimately each candidate should be doing this.
There are several core differences between these certifications and your personal preferences will also play a contributing role in which is best for you.
Ready to find out whether or not the CMA vs CPA is right for you? Just click the play button at the top of the page, download this in iTunes or listen on Stitcher.
Like what you hear? Give us a 5-star rating or leave a review!
Here's What You'll Learn in this Week's Episode:
Which designation earns more money annually
What it takes to qualify for the CMA and CPA exams
Core differences between the examination process
How to determine which designation is best suited for you and your career goals
Resources:
CMACoach.com — The most comprehensive online resource for CMA candidates
The Ultimate Guide to the CMA Exam — Get your FREE download now
CMAExamAcademy.com — The best online, Instructor-led CMA review course
Like what you heard? Be sure to share it with your friends, family or coworkers and join me for brand new episodes every week.
P.S. Let's go deeper into other designations shall we?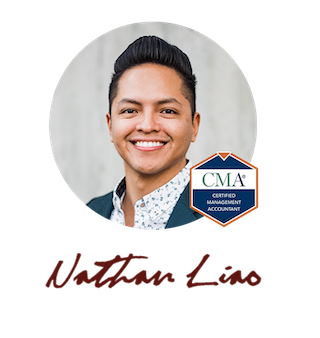 Hi, I'm Nathan Liao (aka the CMA Coach)! In the past 8 years, over 37,000 CMA candidates came knocking at my door seeking guidance. And just like them, I'm here to show you how you can pass the CMA exam on your first attempt without wasting money or time. Click here to learn more about me and the awesome team behind CMA Exam Academy.