Do you ever find yourself looking for ways to procrastinate when you simply don't want to study?
You know, when you'd rather twiddle your thumbs, bake a cake or take an extra long shower just to put off studying for a few moments longer?
Well, if this sounds anything like you then listen up. Procrastination is the ultimate enemy when you are preparing for the CMA exam because you can't afford to lose valuable study time, especially if your exam date is coming up soon.
To help you get back on track and reclaim your study momentum, I've put together a list of 20 ways you can kick procrastination to the curb.
What's even better is that you can start applying these tricks today!
Ready to get back on track and ditch procrastination for good? Click the play button at the top of the page, download this in iTunes or listen on Stitcher.
Like what you hear? Give us a 5-star rating or leave a review!
Here's What You'll Learn in this Week's Episode:
How to decide if taking the exam is actually what you want to do

Powerful visualization and meditation techniques

What to do to put the pressure on you and leave no room for procrastination

Why you need to track your progress

And so many more tips…
Resources:
Like what you heard? Be sure to share it with your friends, family or coworkers and join me for brand new episodes every week.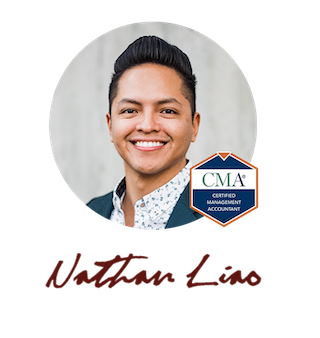 Hi, I'm Nathan Liao (aka the CMA Coach)! In the past 8 years, over 37,000 CMA candidates came knocking at my door seeking guidance. And just like them, I'm here to show you how you can pass the CMA exam on your first attempt without wasting money or time. Click here to learn more about me and the awesome team behind CMA Exam Academy.