Does thinking of the CMA exam essay questions stress you out?
This is the case for many candidates. It sure was for me.
Just thinking about being faced with such a daunting unknown had my heart beating a little faster and sweat forming on my brow.
But while the CMA exam is difficult, I'm here to tell you that you're not alone, and not without assistance.
To help remove some of the stress from CMA exam essay questions, I'm going to cover what you can expect on exam day, how you'll be scored, and everything else you should know.
I'll explore some actionable strategies that you can employ to gain the most points possible during this section of the exam.
Let's dive in.
Originally published in 2016, this article was updated and republished on July 26, 2022.
The Two Sections of the CMA Exam Format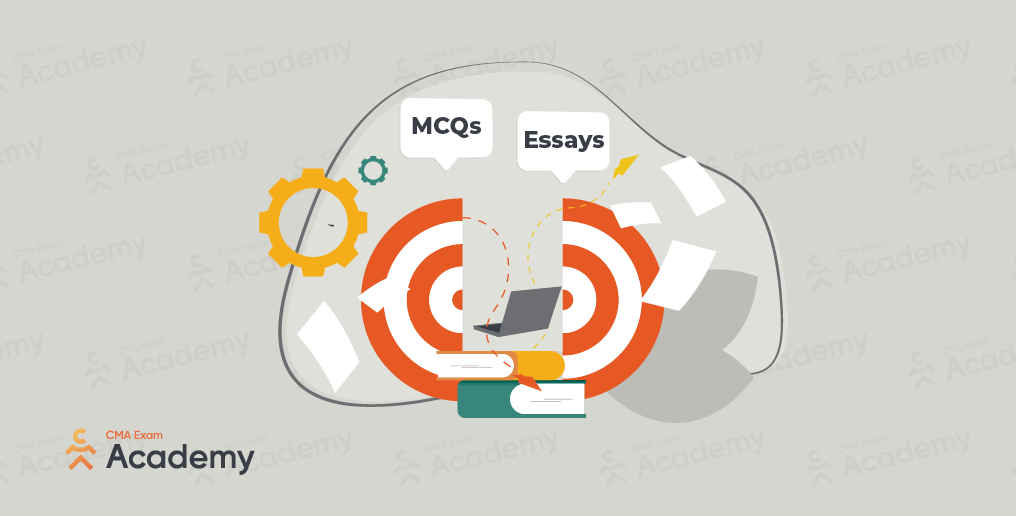 Let's start with a little refresher on the CMA exam format.
Each part of the CMA exam is accomplished in two sections.
The first section consists of multiple choice questions which you'll have three hours to complete. If you finish early, your time rolls over into the remaining section, which is where you'll tackle two essay questions.
CMA exam essay questions are graded by human graders using a grading guide. The evaluator's goal is not to deduct points from your essay answers but to award points. This means that even partial answers are worthwhile, because they add points to your final grade.
CMA Part 1 Essay Questions
Part one of the CMA exam covers six areas:
External Financial Reporting Decisions
Planning, Budgeting, and Forecasting
Performance Management
Cost Management
Internal Controls
Technology and Analytics
The IMA sample question handout includes examples of essay questions. Based on these examples, you can expect scenario-based questions that require critical thinking and analysis.
For instance, the first question involves a family-owned printing business and provides you with a few basic details about the business and financial statements.
Some of the expected tasks include:
Defining and explaining costing structures
Calculating unit cost of goods sold
Preparing income statements
Identifying and describing the advantages of various costing structures
And defining and explaining related financial principles.
CMA Part 2 Essay Questions
Part two of the CMA exam covers:
Corporate Finance
Financial Statements
Decision Analysis
Investment Decision
Risk Management
Professional Ethics
You can be asked to write an essay that falls within these topics, likely on a scenario with a few different variables involved.
For instance, a company that is reviewing capital budget submissions. You may be given projects, project beta value, and internal rate of return.
You would then be asked to calculate the required return for various projects (showing your works), define and explain terms, and identify additional approaches or recommendations.
Regardless of the framing, essay questions are going to address the conceptual building blocks behind decision-making, reporting, regulatory compliance, and more.
The IMA expects that your answers will convey the following cognitive skills:
Knowledge
Comprehension
Application
Analysis
Synthesis
Evaluation
You will be expected to be thoughtful, concise, pithy, and make substantial statements that prove in-depth understanding of the topics.
Setting Realistic Expectations for Exam Day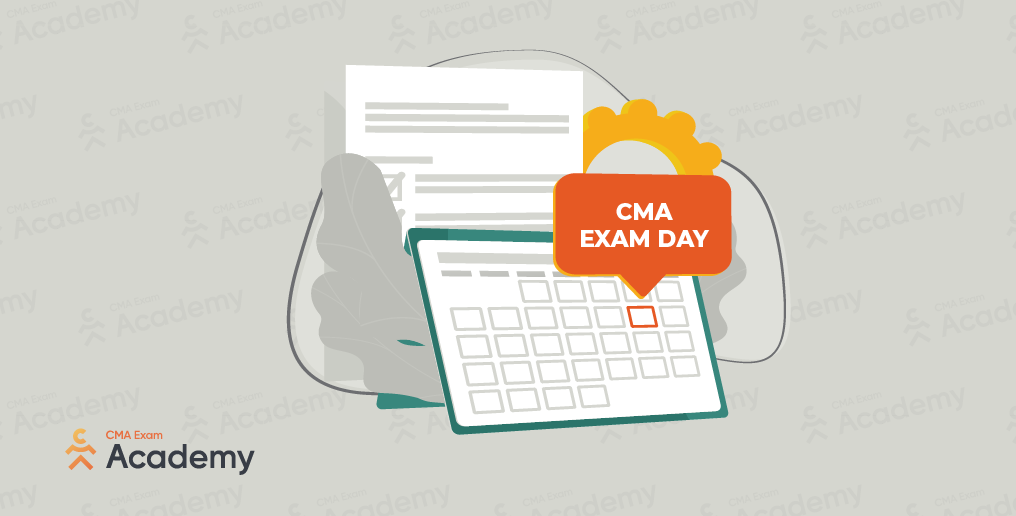 In addition to knowing how the CMA exam will be formatted, it's important to plan for and have realistic expectations around exam day.
Writing an essay is a high-concentration exercise. To add to the pressure, it comes after your multiple choice question section, which could mean you are more mentally fatigued.
Managing this cognitive demand, in addition to dedicating enough time to studying, is something you should expect and be prepared for.
There are a number of ways you can plan for it ahead of time.
Firstly, make sure you get a great night's sleep the night before the exam. On the day of the exam, eat a nutritious meal and plan time buffers to alleviate all unnecessary stress or strain on exam day.
Finally, pace yourself.
At this point, you should have spent plenty of time studying and worked through a number of practice essays. While you would have never seen the exact content before, this will ensure that you are completely familiar with and prepped to tackle the questions they throw at you.
How to Answer CMA Exam Essay Questions to Score the Most Points Possible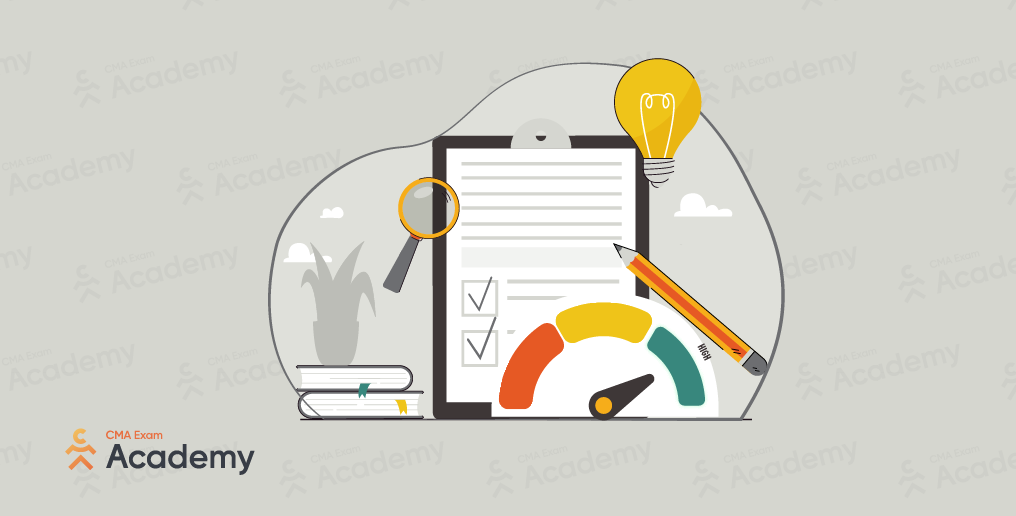 On the face of it, answering a CMA exam essay question is fairly straightforward:
You assess the presented scenario, respond by completing a calculation and then explain your work and reasoning.
But there are some strategies you can employ within this basic framework to achieve the highest possible score.
First, learn to slow down and read and understand every single word of the question. The test isn't trying to trick you, but the essay questions can be quite complex. You don't want to miss a key component that will negatively impact your logic or work.
Second, complete as much as you can and show your work. Remember that you are awarded points for partial answers, so you don't want to give up early or simply gloss over the details. Make your work as comprehensive as possible, because even if you can't finish, you can demonstrate that you were on the right track and had the correct lines of critical thought.
There are additional essay strategies that we teach to our students inside CMA Exam Academy, but wanted to share a couple of them with you in this article.
Some Rock Solid Essay Prep Tips You Need to Try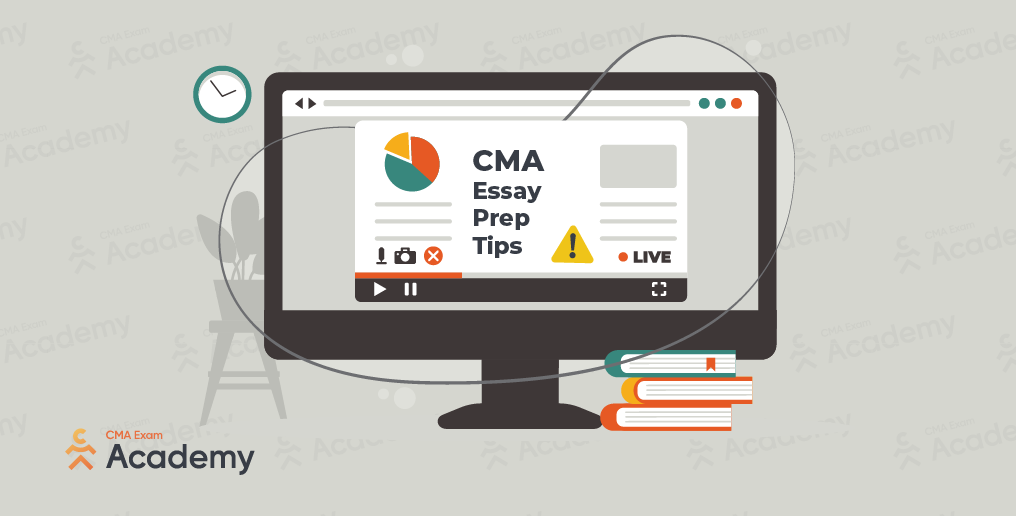 The time crunch for CMA exam essay questions can be daunting, but with the right strategies, you'll be well-equipped to score as high as you can:
Practice, practice, practice — understand the content and practice answering. Don't go off on tangents. Learn how to study for the CMA exam, and practice staying focused.
Calculate what is actually asked of you, not what you think is asked of you.
Know your formulas. You may need to calculate figures before you can answer the question at hand. The best way to memorize formulas is to write them down repeatedly and remain aware of them.
Make use of practice essay questions.
Hire a CMA tutor. A tutor can help clarify concepts and review your essay practice answers.
The Most Successful Strategy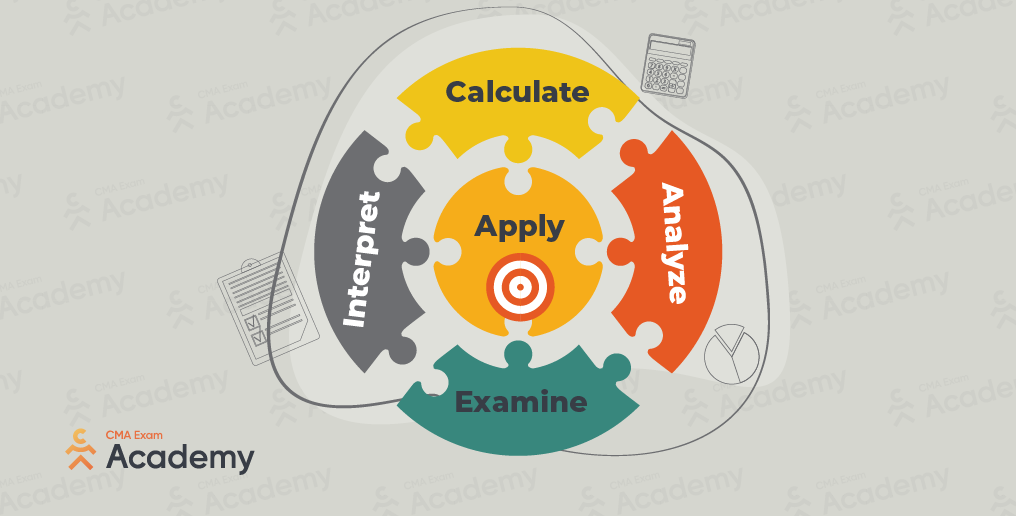 Each CMA exam essay question has clues to guide you to the correct answer.
By paying attention to these clues and keeping an eye open for the following terms, you can determine what the essay is asking:
Calculate
Analyze
Examine
Interpret
Apply
Use the above verbs in your essay response. Fully understanding and following the directives contained in those words is a foremost strategy – you can't succeed without it.
12 of My Best CMA Essay Hacks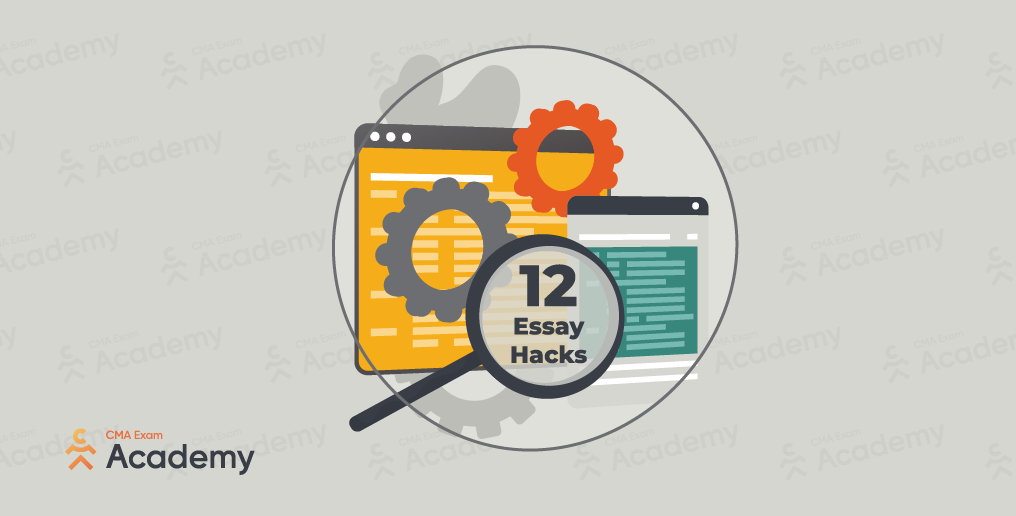 Preparation and tuning into MVP phrases are absolutely key. Pair those with these 12 essay hacks and you'll be well-prepared to master CMA exam essay questions:
Stay positive and stop fearing the essay section.
Write down your calculations, work, and assumptions to earn partial credit. Keep in mind, this all must be done on the computer's exam simulation. Scratch paper used during your exam will get thrown out after you leave the testing center.
Expect 3-6 questions for each essay scenario.
Scroll between questions and scenarios within the essay section before you start answering. This will help you manage time.
Play close attention to verbs (like I mentioned above).
Read the entire question to understand all of the requirements.
Focus on organization, clarity, and the use of standard English.
Be aware that graders look for effective writing skills.
Be concise and to the point. Bullet points are okay.
Don't leave questions blank. Even if you're running out of time, write an outline of your main points.
Make it easy for graders to give you points by showing you work.
Use all of the time available and use it well.
Additional Resources to Help You With the CMA Exam Essay Questions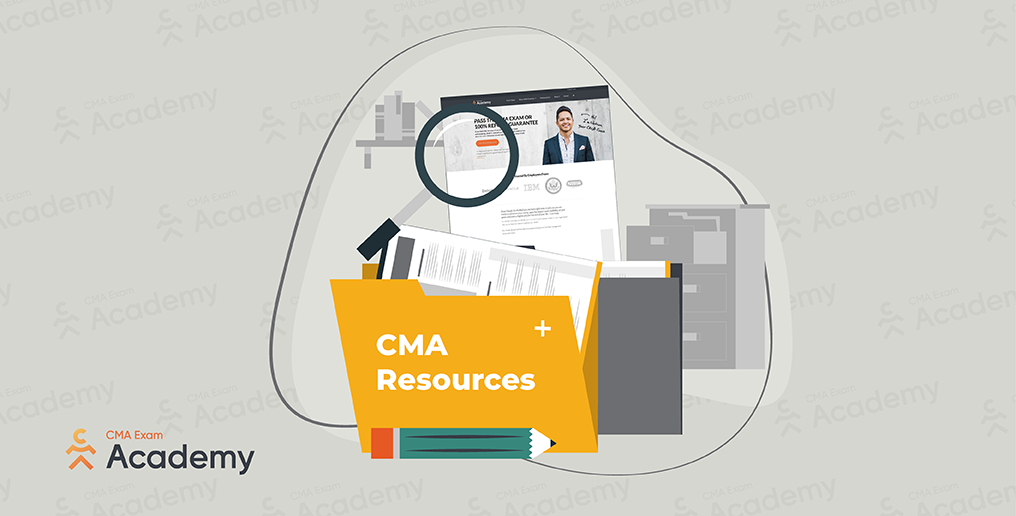 At the CMA Exam Academy, we have a ton of great resources that can help you with the CMA exam essay questions:
Have specific questions about CMA exam essay questions? Drop them below and we'll talk in the comments.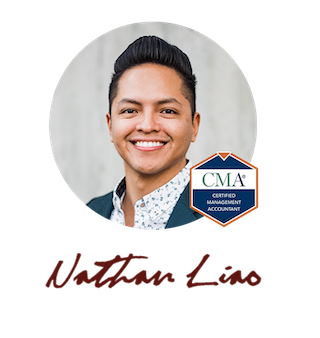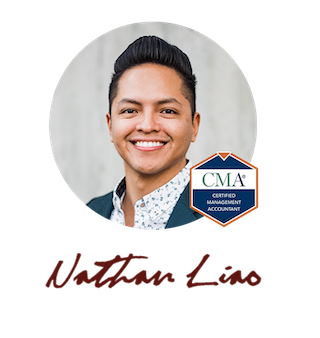 Hi, I'm Nathan Liao (aka the CMA Coach)! In the past 8 years, over 37,000 CMA candidates came knocking at my door seeking guidance. And just like them, I'm here to show you how you can pass the CMA exam on your first attempt without wasting money or time. Click here to learn more about me and the awesome team behind CMA Exam Academy.