There is a ton of information out there to learn when it comes to how to study for CMA exam. How can you absorb so much information and then be able to actually apply it?
There are many different study methods that people swear by, but from my experience, there is only one that truly works — SQ3R.
Never heard of it? Well then stay tuned because you are going to want to learn all about this bulletproof study method to help take your exam prep to the next level. You'll stop wondering how to study for CMA exam. Instead you'll learn how to actually do it and do it very well. 
Ready to find out what SQ3R is all about? Click the play button at the top of the page, download this in iTunes or listen on Stitcher.
Like what you hear? Give us a 5-star rating or leave a review!
Here's What You'll Learn in this Week's Episode:
How to study for CMA exam the right way

What is SQ3R exactly

How this study method works

Why it's such an incredible method for retaining and applying knowledge

How to incorporate it into your exam prep
Here's the picture I promised you of the Blue City – Chefchaouen, Morocco
Resources:
CMACoach.com — The most comprehensive online resource for CMA candidates

CMAExamAcademy.com — The best CMA review course
Like what you heard? Be sure to share it with your friends, family or coworkers and join me for brand new episodes every week.
More by Nathan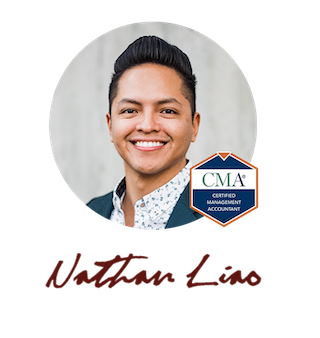 Hi, I'm Nathan Liao (aka the CMA Coach)! In the past 8 years, over 37,000 CMA candidates came knocking at my door seeking guidance. And just like them, I'm here to show you how you can pass the CMA exam on your first attempt without wasting money or time. Click here to learn more about me and the awesome team behind CMA Exam Academy.