When you study for the CMA exam, you're going to have to be on top of your game. This includes the planning that goes into your prep. I coach students through this process, so I know the common pitfalls and time constraints you're facing. The reality is, you probably still have to work, you still have to take care of your family, you still have a life.
It is also true that if you don't institute the right time management skills, studying for the CMA is going to be sub-par… which could result in a lower (even failing) grade. Don't fall for the idea that you'll just wing it. Get super clear about how much time you need and divvy it up in a way that works for you.
Use these time management tips to prepare for the CMA.
Time Management and CMA Study Schedule
First, how long should you study for the CMA exam? Remember that the IMA recommends 150-170 hours for each of the two parts of the test. The foundation of successful time management for CMA study is to create the right timeline. Do the math: how much time can you reasonably study per day? How many days a week? How many weeks are you looking at? Once you have the right length of time, you'll be able to allocate your time in a strategic way. That's what these tips are all about.
Studying for the CMA Exam: Tips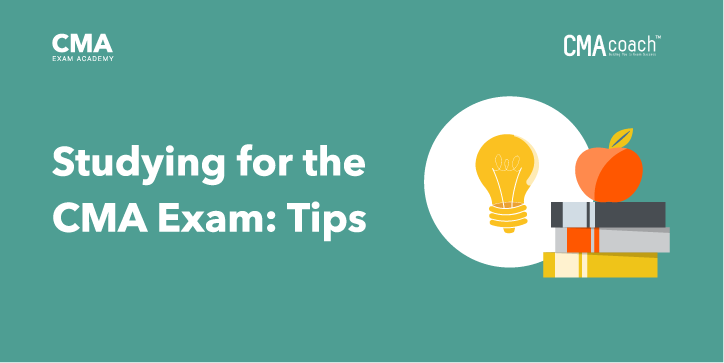 What follows is an overview of the basic time management tips I give CMA candidates. To maximize the use of whatever length of time you have, you need to implement most of these.
You know what's at stake: a passing score. Remember that if you slack off and don't pass, you'll just have to take the test again, because it's one of the main Certified Management Accountant requirements.
Need a little incentive or reminder? Go here to learn about CMA salaries and how much you could earn as a CMA.
Read on to get a time management roadmap for your CMA studies.
1. Minimize Study Distractions
Studies have shown that your ability to pay attention or focus your mind is a basic prerequisite for learning. You may think you can walk and chew gum at the same time, but there is ample evidence that distractions reduce retention. That means that if you study while watching TV, flip back and forth to social apps or cook dinner in-between reading, you are not absorbing information the same way. This is a fundamental reality for the way your brain works. You are not an exception to this rule.
Even if you think you're a master multi-tasker, you have to learn to pay attention. There are numerous attention-stealers in your lifestyle and environment. Consider adjusting the following:
Turn OFF any screens, other than what you are using to access CMA study materials
Turn OFF your phone, including ANY notifications (even silent or vibrating ones)
Study alone, away from any other people or in earshot of other people
Use white noise or ambient music if you have to
There will also be sources of distraction that are highly personal to you. For instance, some people get distracted by random noises in a room or people walking by. You know if your main study distractions are visual, audio, or in your own brain. This is a huge discipline. If you apply it to your CMA studies, you'll gain more knowledge faster.
2. CMA Study: Dedicate the Time
Becoming a CMA is a step of self-improvement. You're gaining the knowledge to get this certification that gives you entry into better career opportunities. With that goal in mind, CMA study time has to take priority and precedence over other obligations. At least for a season, your commitment to study time for the CMA exam has to win.
I've found that some students really need to set boundaries in place, even with family and friends. This is a short-term exercise (you're not studying for the CMA exam for years), so it's possible to let everyone know what you're up to and that you need to step back from doing other things. Here's what I suggest:
Learn to say no to social excursions and events
Create a schedule for yourself that relegates specific days and times
Make study appointments and KEEP THEM
Don't answer phone, text or email during study time
Create calendar notifications and even "away" messages that let people know you're not available during study hours
Just like you prioritize work meetings and social dates, you need to make CMA study a priority. Managing your time to dedicate concentrated study will set you up for success. It doesn't have to be painful but it does have to be purposeful.
Go here to get insight and CMA exam tips, with proven strategies that will help you pass.
3. CMA Study: Dedicate the Place
There are a lot of CMA study programs that tout the benefits of studying "on-the-go." While there are elements of this that contribute to microlearning, your best bet is to have a regular, dedicated study space. This is an element of managing your time. Universities and psychologists have summarily concluded that dedicating a consistent location for study enhances learning.
Some researchers liken it to the way your body instinctively heads to the kitchen to get food. If you set patterns for your study location, you'll reduce the amount of time your brain needs to "warm up" for learning. Instantly, you'll get into "study mode" and maximize every second you spend in that space.
Consider where this place could be and how you will set up a routine to facilitate your CMA exam prep.
4. Plan and Segment your CMA Study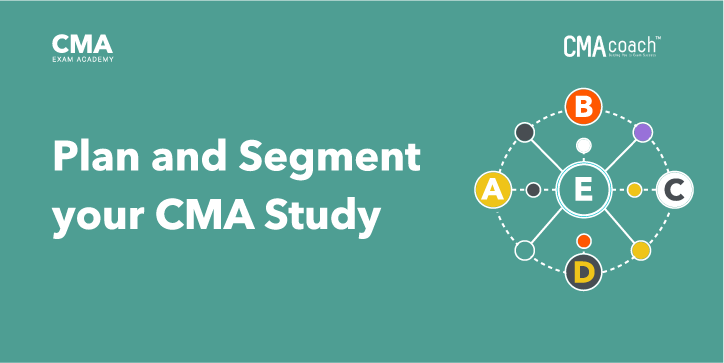 A good CMA study program is going to facilitate the way you tackle the subject matter. This is important. It's the difference between a shotgun and a rifle. If you try to get a little bit of everything every day, you'll never go deep enough to pass the CMA exam. It's important that you dig into conceptual frameworks and subjects. You'll do this best if you have outlines, reading materials, practice, and other resources that are organized in advance.
Not sure which CMA study guide or CMA study materials to go with? Check out our comparison of the best CMA review courses.
5. Have Contingency Plans for Your CMA Study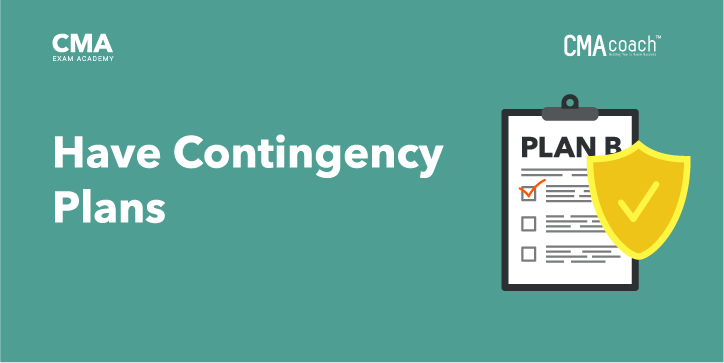 Life happens. Curveballs get thrown. If you are on-track and get thrown off by unexpected events, you need to have some contingency plans. For instance, you may be in an accelerated study pattern and have a work emergency that requires your full attention. It's important that you have some agile strategies that can allow you to pause and resume.
It's also important that you have contingencies in place in case any of the above tips gets disrupted. If you are a creature of habit and rocking along in your study time/space, you can't be totally derailed by a sudden shift. Understand that, while these tips will get you the best results, your flexibility is essential. You keep working toward your goal of passing the CMA exam, even if you have to jump a few hurdles along the way.
6. Evaluate Your Study Strategy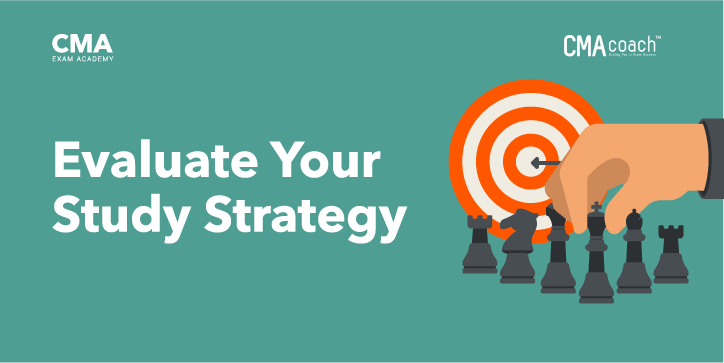 There are numerous ways to configure your time spent as you study for the CMA exam. You may study four hours a day, six hours a day, all at once, in two sessions, you get the idea. It's important that you evaluate this to see if it's effective. For instance, you may not be able to study before work because you can't focus, in which case those two morning hours are a wash. Or, maybe you're freshest in the morning but tank at night. Find the time of day and length of time that works best for you.
We're all unique. So, try different techniques, like speed reading, SQ3R, and others to see what helps you advance the most in the shortest amount of time.
It could be that what you expected to be the answer isn't working. You need to be willing to adjust as you do or don't see results. A good CMA study course or CMA coach will help you identify areas of weakness and get you on the road to winning.
CMA Exam Prep: Your Plan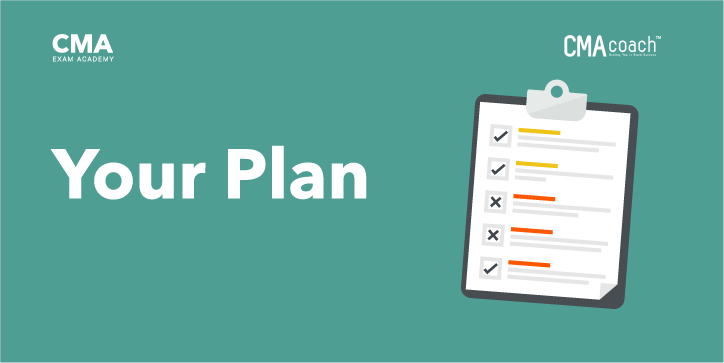 At the end of the day, time management for the CMA is less about the four hours a day you spend and more about HOW you spend them.
The way you minimize distraction and maximize retention is the key to passing the CMA. You'll have to come at this with dedication and full commitment if you want to pass the CMA on the first try. These tips will help.
Plus, don't forget that time management during the CMA exam is even more important if you want to make it to the end.
Not sure where to begin? Comment below and I will help you jump-start your own study plan!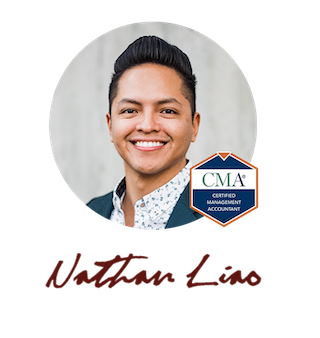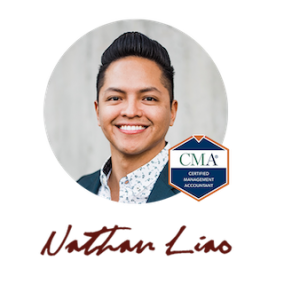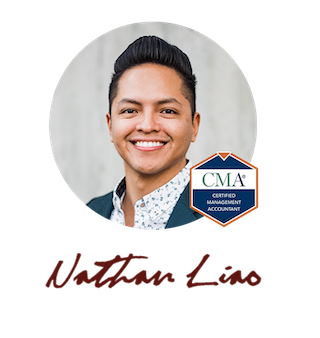 Hi, I'm Nathan Liao (aka the CMA Coach)! For the last 10 years, over 82,000 accounting and finance pros came knocking at my door seeking guidance and help. If you're also aiming to conquer the CMA exam on your very first try—without wasting away time or money—you've found your ultimate guide. Dive in deeper to discover more about me and the dedicated team that powers CMA Exam Academy. Click here and let's embark on this journey together!