Is the CMA certification worth it?
I'm going to be honest with you: becoming a CMA takes dedication – dedication of your time and finances.
So are the cost and effort of meeting the Certified Management Accountant requirements worth it?
In my opinion, there are so many benefits of the CMA designation, many of which I have had the pleasure of enjoying throughout my career.
So let's take a look at what makes earning your CMA so valuable, and why this could be a great career path for you!
Originally published Feb. 10, 2020, this article was updated and republished on November 3, 2022.
The 5 Direct Benefits of Becoming a CMA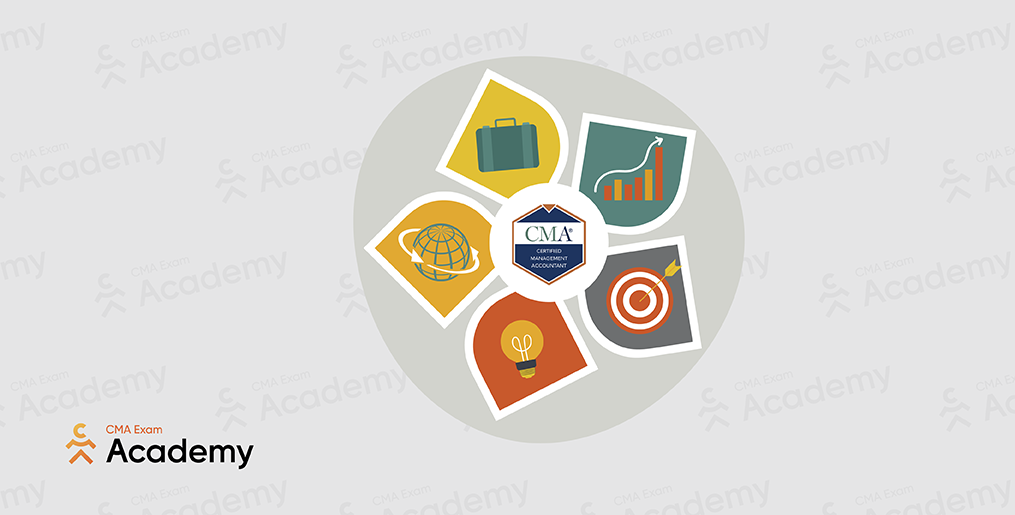 Like any worthwhile investment, becoming a CMA is not easy. But it can benefit your professional life in a wide range of ways. Let's discuss five ways the certificate provides value to accounting professionals.
Becoming a CMA Increases Earning Potential
When considering a career path, it is totally understandable to consider your earning potential.
I often hear the same question "Does a CMA certification increase my salary?" When it comes to CMA salary, I think you will find it quite appealing in comparison to other accounting salaries.
According to the IMA's CMA Salary Survey, CMAs earn 58% higher median total compensation than individuals without the CMA designation. The average CMA in America (of any age) earns $124,000 annually in total compensation.

Since the CMA designation is so versatile, several industries are looking for your expertise. You may be interested to know that some industries pay more than others.
For example, the highest median total compensation for a CMA is in the agriculture industry, where they earn a whopping $142,003. In comparison, the median total compensation for a CMA in a government position is $108,500. While both salaries are more than acceptable, it's nice to know your options.
Below is a full breakdown of salary by industry for your perusing pleasure: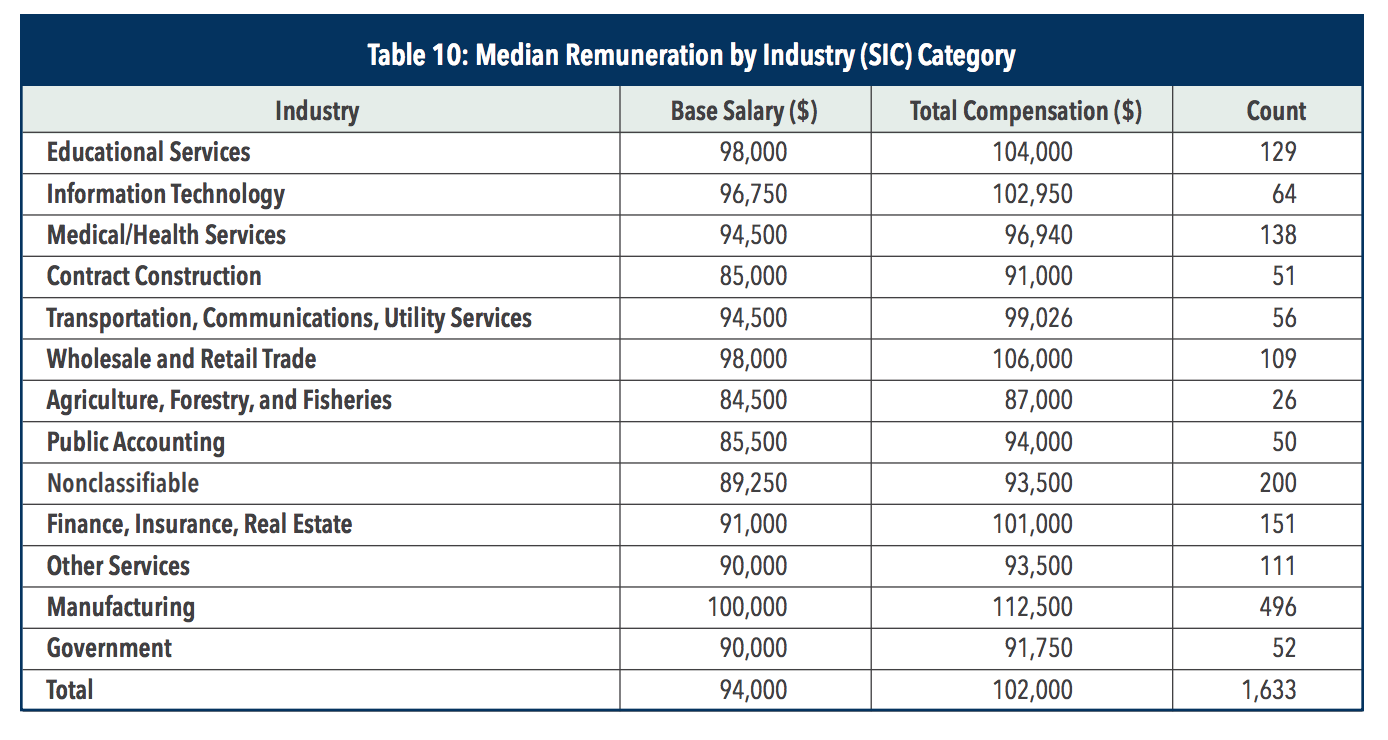 For a full dive into your earning potential across the globe, be sure to check out my post on CMA Salary.
Being a CMA Helps You Advance Your Career
If you ever wondered if a CMA certification helps in getting a job, the answer is a resounding 'Yes!'
Job opportunities are plentiful when you earn your designation, so choosing your CMA career may be difficult! What a CMA brings to the job is needed across countless industries.
Here is a look at some of the most exciting CMA jobs globally:
Management Accountant
If you thrive on planning and strategizing, then management accounting could be an exciting career path for you.
As a management accountant, you are responsible for budgeting, planning, and strategizing so that your company's top managers and executives can focus on risk-assessed decisions about their financial future.
This position requires you to be an expert in accounting with high-level communication skills.
You can find management accountants in private or public businesses or within government agencies.
Financial Analyst
Do the microeconomic aspects of finance thrill you? If so, becoming a financial analyst may be right for you.
For starters, financial analysts can work in many industries, including a bank or an insurance company, or even a startup or global enterprise.
This role requires careful attention to detail so the analyst can assess the financial condition of a potential investment to make sure it is worthwhile.
Other daily job duties include advising businesses on how to issue corporate bonds or split stock, as well as perform financial research and analysis to provide information on the business's profitability, stability, liquidity, and solvency.
Cost Accountant
Cost accountants are responsible for recording and analyzing each cost incurred by a business. In turn, they use this information to identify where the company is losing money unnecessarily and how to improve their financial management.
Typical job duties include preparing asset, liability, and capital account entries, documenting financial transactions, making financial recommendations based on the analysis of financial history.
This role is highly valued across several business models, so you could find yourself working in the retail sector, consulting firms, or directly within a business or corporation.
Accounting Manager
Accounting Managers develop and maintain accounting systems and procedures used by other accountants to collect and analyze data.
Some standard job duties for an accounting manager include overseeing daily operations, monitoring and analyzing data, creating financial statements and reports, as well as upholding strict accounting policies and principles.
In this role, you will oversee other accountants and would most likely work for a large company or organization where there are multiple accountants employed.
Senior Accountant
Senior accountants are more managerial than junior accountants, and tend not to perform administrative tasks. Instead, senior accountants are responsible for reporting cost margins, productivity, and expenditures within a company.
Your average day of work may include preparing month-end procedures, reconciling accountant balances, and maintaining a general ledger. Senior accountants often mentor junior staff as well and will likely be expected to lead accounting initiatives with other accounting teams and departments.
Corporate Controller
Did you know that I used to work full-time as a Corporate Controller while I was building my business?
Corporate controllers oversee a company's financial and accounting functions, including everything from billing, accounts payable, accounts receivable, and budgeting.
Job duties include preparing the annual budget, preparing internal and external financial statements, assessing current accounting operations, as well as coordinating activities for external auditors.
Corporate controllers often oversee other accountants, so the skills and knowledge learned from earning your CMA is invaluable.
While the expertise of a controller can be utilized in any business, it is larger companies and organizations that tend to attract this position more.
Chief Financial Officer (CFO)
A Chief Financial Officer is one of the top positions you can rise to as a CMA in business. Becoming a CFO gets you a high-level executive role and the compensation to match.
CFOs are largely considered the right hand to CEOs because they oversee everything from financial reporting and forecasting to a company's investments and financial business decisions.
Some of the most critical job duties performed by a CFO include tracking cash flow, analyzing their financial strengths and weaknesses, and proposing corrective actions.
You will need years of experience to develop the unique skills required to become a Chief Financial Officer, but earning your CMA will definitely put you on the right path.
Being a CMA Gives You More Credibility and Status
Any professional designation has the potential to level up your credibility in your professional network. But the CMA in particular is synonymous with excellence. That's because achieving one requires dedication, focus, and motivation.
There's a reason 88% of CMAs report feeling more confident and competent while completing high-level tasks: the process of obtaining one involves the demonstration of competency across a variety of topics.
This level of skill leads to improved networking and professional relationships, which can result in more growth and leadership opportunities.
Being a CMA Increases Your Financial and Accounting Skills
Approximately 80% of CMAs reported that their certificate enhanced their ability to work across all areas of a business. Many of the transferable skills they hone equip them to take on leadership roles in financial services and accounting departments.
But aside from this mobility, they also develop a more sophisticated understanding of finance and accounting skills. This is accomplished not only while they study for the CMA exam, but also when they complete their annual CPE hours.
The CMA Is the Most Global Management Accounting Certification
Professionals from all over the world benefit from becoming a CMA. According to the IMA's Global Salary Survey, participants from all geographic regions involved in the survey reported significantly higher base salaries and total annual compensation rates.
So, while a bachelor's degree or college certificate may not be valued equally in every country, the CMA is. That means the investment will pay off, no matter where your life takes you.
How the CMA Designation Can Land You a Job With the Big Four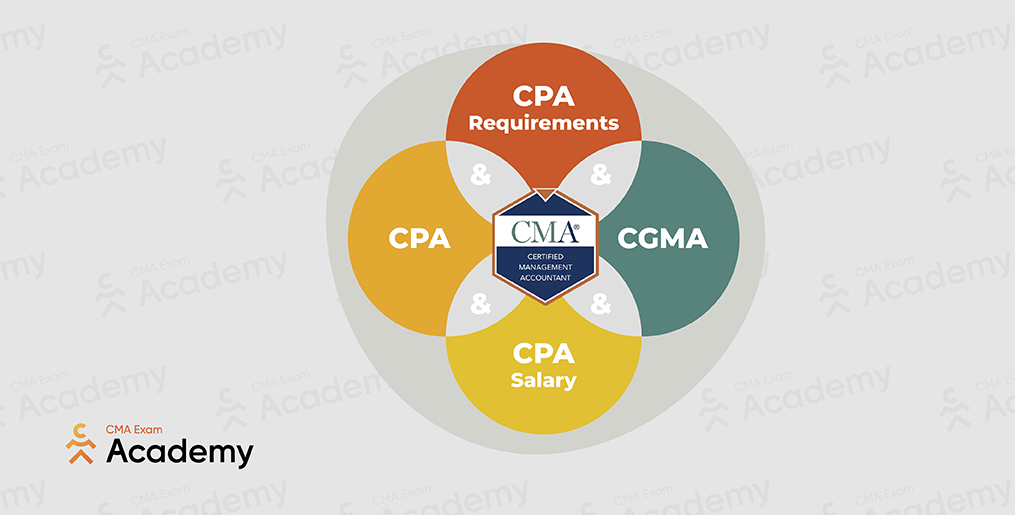 Ernst and Young (EY), Deloitte, KPMG, and PricewaterhouseCoopers (PwC) are known as the Big Four amongst accounting professionals. These are the four largest professional services networks in the world.
Landing a job with one of the Big Four is a career goal of many, so how can the CMA designation help you secure a future with one of them?
CMAs have a leg up on their non-certified peers because the CMA teaches you how to make high-level management decisions – a fundamental quality sought after by the Big Four.
Many individuals holding senior management positions in strategic planning, accounting, and finance are CMAs, therefore making them a great asset.
Additionally, the Big Four are constantly on the hunt for accounting professionals who can demonstrate the qualities needed to fulfill roles such as:
Risk Management Advisory ManagerAccounting & Reporting Transformation Senior Consultant
Government & Public Sector Strategy Manager
Risk Assurance Advisor (Manager)
Risk Transformation Advisory Senior Manager
Fun fact — all of these roles are perfect for the unique skills learned as a CMA professional.
CMA Compared to Other Popular Accounting Certifications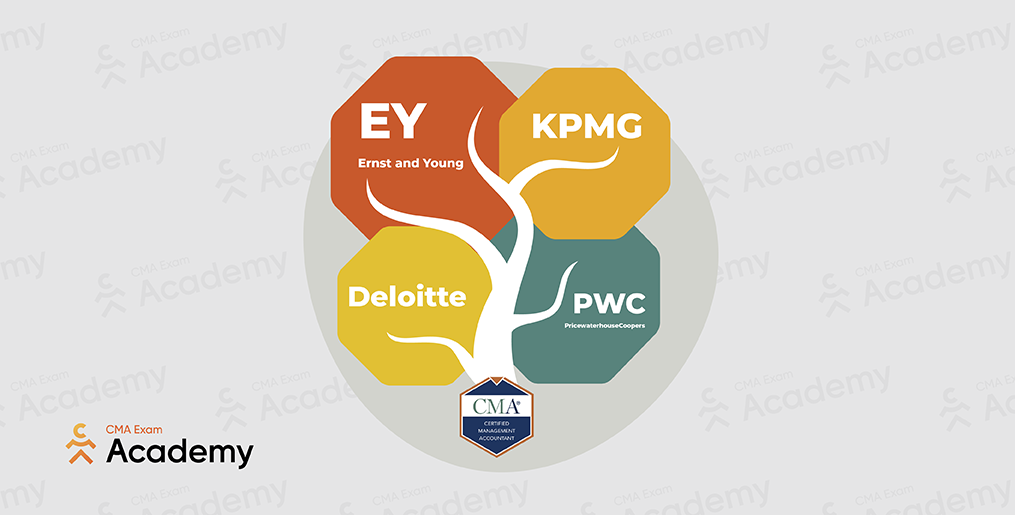 One of the best ways to see if CMA certification is worth it is to compare its benefits against other popular designations, such as the CPA and CGMA.
CMA vs. CPA
You already know what a CMA is (an individual with unique financial accounting and strategic management skill set), but a Certified Public Accountant or CPA, is someone who is licensed to practice public accounting duties. CMAs tend to have a more strategic role, while CPAs are more into taxation, bookkeeping and audit.
If internal auditing sounds like an appealing job to you, it's worth considering the CIA (Certified Internal Auditor) designation as well. Read our CMA vs CIA comparison.
CMA vs. CPA Requirements
Both CMA and CPA have several prerequisites you must fulfill in order to qualify for the designation.
In terms of the CMA education requirement, CMAs must have a bachelor's degree in any field from an accredited university or college, or have a related professional certificate.
In addition to your education, you must obtain two consecutive years of CMA work experience in management accounting or financial management.
Even after you obtain your CMA certification, you will be required to complete 30 hours of Continuing Education every year.
To become a CPA, you must earn a 4-year bachelor's degree in accounting and have at least 150 credit hours of additional coursework. While some requirements vary from state to state, all states require that CPAs pass the CPA exam and maintain 40 hours of Continuing Education per year.
Both designations require you to complete and pass an exam. The CMA exam is made up of two parts, both of which have 100 multiple-choice questions and an essay section with two essay scenarios.
The CPA exam, on the other hand, is a 4-part exam. All exams include a multiple-choice question section, but only three parts include task-based simulations. The exam part that does not have task-based simulations has a written communication task instead.
The CPA structure and format vary per part, but each part gives you 4 hours to complete everything.
CMA vs. CPA Salary
CMA and CPA salaries are relatively similar, but CPAs who obtain both make more. According to the most recent CMA Salary Survey conducted by the IMA, those holding their CMA certification earn $140,000 while those who only hold a CPA make $135,758.
CMAs in the US, on average, earn 30% more than their non-certified peers, whereas those holding both a CMA and CPA earn a median total annual compensation that is 49% higher than those without certifications.
If you take a look at the table below, you can see that CMAs consistently earn more than their CPA counterparts at nearly every age range.

CMA vs. CGMA
The Chartered Global Management Accountant certification (GCMA) is a direct competitor of the CMA. The CGMA is a collaboration of both the American Institute of Certified Public Accountants (AICPA) and the Chartered Institute of Management Accountants (CIMA), so you can earn this designation through either entity.
The Chartered Institute of Management Accountants (CIMA) pathway has many prerequisites similar to the CMA, but they do vary slightly. For example, CGMA candidates must fulfill 3 years of management accounting work experience, be a CIMA member, and pass 12 individual CIMA exams.
The American Institute of Chartered Public Accountants (AICPA) route is a much longer process because you must be a member as well as be an active CPA. This means you must have passed all 4 parts of the CPA exam and earned that certificate before acquiring 3 years of management accounting work experience and then passing the CGMA exam.
This route is ideal if you already have your CPA certificate and want to add the CMA designation to your resume, as well.
Below is a quick comparison of the exam essentials:
| | | |
| --- | --- | --- |
| | | |
| | | |
| | 4 hours - 3 hours for 100 Multiple Choice Questions and 1 hour for 2 essay questions | 3 hours - 3 x 60-minute sections |
| | January, February, May, June, September, October | February, May, August, November |
| | $460 per part plus a one-time entrance fee that ranges from $210-280 | Included in the annual membership fee. |
| | $1,000 - $2,400 depending on provider | $4,395 and provided directly by CGMA |
| | | Membership fee of $495 + annual dues to AICPA (for CPAs) |
Cost of Becoming a CMA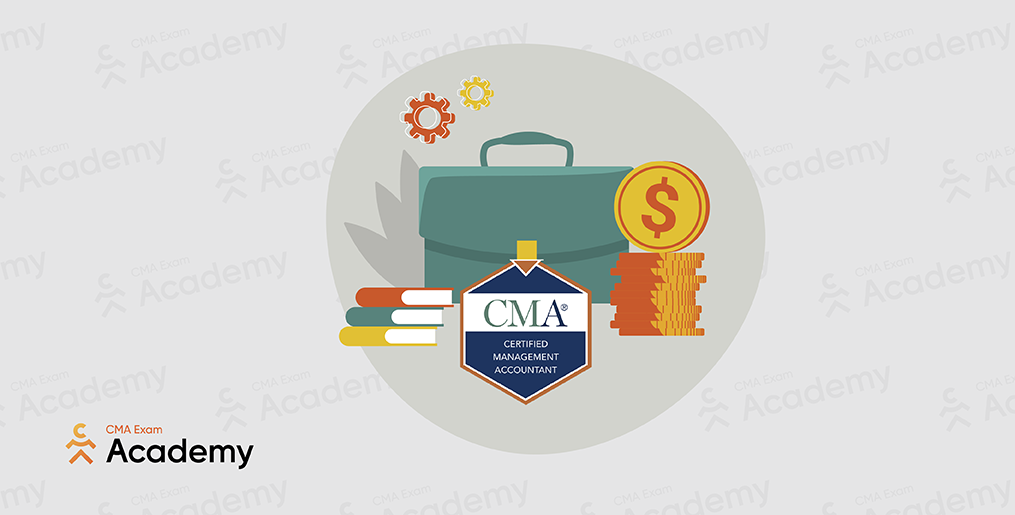 As discussed earlier, becoming a CMA is an investment. Let's discuss some of the costs associated with the process.
The Financial Investment
Several factors contribute to the cost of becoming a CMA.
For starters, the CMA exam itself. To sit for each part of the CMA exam, you will pay $460, unless you are a student or academic, in which case, each part costs $345.
The student/academic fee does not apply to graduates, even if you just recently graduated.
Entrants are also required to pay a one-time non-refundable CMA entrance fee. The price for students and academics is $210, while the professional member fee is $280.
Candidates must become IMA members to qualify for the certification, and there are varying membership fees:
Professional – $275/year
Student – $45/year
Academic – $150/year
You will also want to invest in a high quality CMA review course to help you prepare for the exam.
The cost of review courses varies quite a bit and can be anywhere between $699 to $1,795 USD.
If you decide to self-study, textbooks and online cram courses can be as affordable as $59 a pop, but they do not offer the same quality of teaching experience.
Check out a full breakdown of my best CMA review.
The Time Investment
It goes without saying that you will invest quite a bit of time into becoming a CMA, so is the CMA certification worth it after all that?
Ultimately, you will be the judge, but in my opinion – it definitely is! Let's take a brief look at the average time invested in becoming a CMA:
CMA candidates must earn a 3- or 4-year Bachelor's degree, in addition to preparing and sitting for the CMA exam.
If you are dedicated and efficient, you can do the latter in as little as 8 months. To adequately prepare yourself for each part of the CMA exam, I highly recommend investing at least 200 hours per part. CMA Exam Academy offers an in-depth study plan that, when followed, takes 16 weeks per part.
You will also have to fulfill your work experience prerequisite, which is two consecutive years of management accounting experience. Note, you can earn your work experience as a part-time employee, but you must maintain at least 20 hrs of work per week, and it has to be completed within four years.
Many of these prerequisites can be accomplished in parallel. For example, you can earn valuable work experience while attending school or studying for the CMA exam. It just requires a higher level of time management and dedication.
So, Is the CMA Certification Worth It?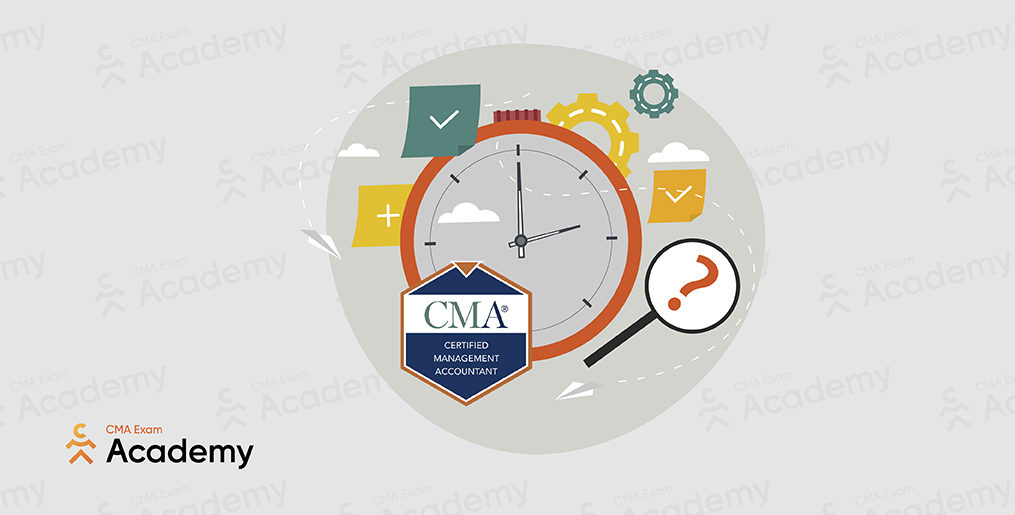 If you're wondering if obtaining the CMA certification is worth it, the answer is unequivocally yes. While becoming a CMA requires a lot of time and hard work, the benefits, salary increase, and opportunity potential that are unlocked once you obtain the CMA are well worth the effort.
By adding CMA to your resume, you will be opening yourself up to exciting career paths such as Management Accounting, Corporate Controller, Financial Analyst, and with enough years of experience, Chief Financial Officer.
The salary potential alone makes the CMA certification worth it. CMAs in America make the highest median total compensation of all regions, bringing in $124,000 annually.
The CMA designation will help you stand out in the industry. Your specialized skill set will make you an asset to large companies who need candidates with a strong understanding of planning and analysis. While artificial intelligence (AI) in accounting is changing the industry, the higher-level skills of a CMA will be more in demand than ever.
Finally, this certification is well worth it when you realize how in-demand you are. Companies are desperately seeking the knowledge and skills offered by CMAs, and the best part is we are in low supply, so now is the time.
Interested in learning how to become a CMA and turn your dreams into a reality?
Learn how CMA Exam Academy's CMA review course can help you get one step closer to a fulfilling career in finance and accounting today!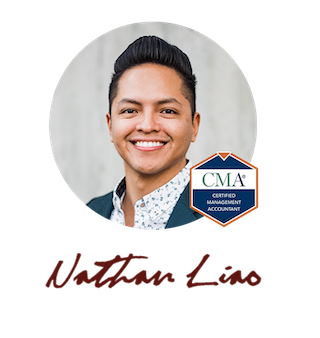 Hi, I'm Nathan Liao (aka the CMA Coach)! For the last 10 years, over 82,000 accounting and finance pros came knocking at my door seeking guidance and help. If you're also aiming to conquer the CMA exam on your very first try—without wasting away time or money—you've found your ultimate guide. Dive in deeper to discover more about me and the dedicated team that powers CMA Exam Academy. Click here and let's embark on this journey together!