Why should I choose the CMA designation?
The CMA designation is a global credential of the utmost integrity. A CMA certification confirms that you have a mastery of the critical skills and knowledge in planning, analysis, control, and decision support - a highly sought-after skill set in the realm of accounting, finance, and business management.
Here are 6 good reasons why you should become a CMA:
GOLD STANDARD
It's the gold standard in Management Accounting - meaning it is an advanced certification specifically designed to measure critical accounting and financial management skills.
It is also a very respected designation.
MORE PRACTICAL
The skills are more practical - it turns out that nearly 80% of us end up in non-public accounting, so the knowledge learned from taking the CMA is especially helpful and desired.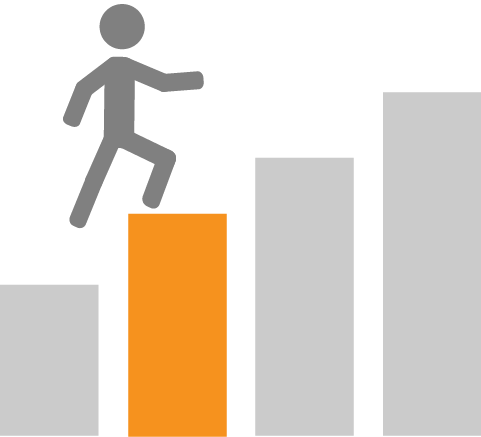 MORE CAREER OPTIONS
You have more career options and flexibility.
According to the IMA's survey, 80% of CMAs feel that their certification allowed them to move freely across all areas of the business - accounting, executive leadership, operations, IT, and finance. 77% say that new career opportunities were opened to them because of their CMA certification.
EARN 6-FIGURES
As a CMA you earn more - approximately 55% more than non-certified professionals.
On average, CMAs all over the world earn $90,000 a year, and they reach 6-figures in the USA with $121,795 a year.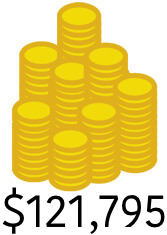 LOW SUPPLY
We're in low supply - which means the timing is ripe for you to take your career to the next level with minimum competition. If you are determined to nab your CMA title then you are in the right spot! I have helped thousands of CMA candidates like yourself pass the exam on the first try and I would be happy to help you too. Learn more about my prep courses here. You'll gain credibility at work and respect from peers.
FAST TRACK
If you are a professional looking to fast-track your career in management accounting, gain credibility at work, earn a six-figure salary, and be an executive team member of your company, then the CMA designation is the right choice for you!
What knowledge will I gain from the CMA?
In your pursuit and achievement of the CMA certification,
you will master your skills in the following:
External Financial Reporting Decisions
---
Planning, Budgeting, and Forecasting
---
Performance management
Cost Management
Internal Controls
---
Technology and Analytics
---
Financial Statement Analysis
Corporate Finance
Decision Analysis
Risk Management
---
Investment Decision
---
Professional Ethics
This is a highly sought-after skill set
that will help you grow your company as well as your own career.
When's a good time to obtain it?
You may begin your pursuit of the CMA designation even before you are eligible to obtain your CMA certification.
College students may study for and even complete their CMA exams before earning a bachelor's degree in order to have a competitive edge right out of the gate.
Professionals may also pursue the CMA designation before they meet the experience requirement to fast-track their careers.
Even if you are not yet qualified to get certified as a CMA, by passing both exams you can demonstrate that you have the skills and knowledge to distinguish you from your non-certified peers. You have up to 7 years after passing both exams to fulfill all the prerequisites to be officially certified.
Am I eligible?
In order to be eligible for the CMA certification you must:
1. Be an active member of the Institute of Management Accountants (IMA)
PROFESSIONAL MEMBERS $230 annual fee + $15 one-time fee
For those who already have or aspire to a career as an accountant or financial manager in business
Benefits available worldwide; there are no prerequisites to join this membership
As a professional member, you can take advantage of the IMA's cutting-edge resources to continue to expand your knowledge and sharpen your skills in management accounting.
STUDENT MEMBERS $39 annual fee
For students wanting to kickstart their career in accounting or financial management
Benefits available worldwide
Student members will delve into the roles of accountants and financial managers in business while exploring career options.
STAFF ENROLLMENT DISCOUNT PROGRAM
When your organization signs up five or more staff members, you become eligible for a 15% discount on IMA membership rates.
This discount is run under one company organizer name and paid as a lump sum each year. When adding new members to the program, fees are calculated on a pro rata basis.
ACADEMIC MEMBERS $120 annual fee + $15 one-time fee
For full-time faculty members of accredited institutions
Benefits available worldwide
As an academic member, you're granted access to the IMA's ethics curriculum, webinars, case studies, mentor program, research grants, and various other teaching resources.
2. Pay the CMA entrance fee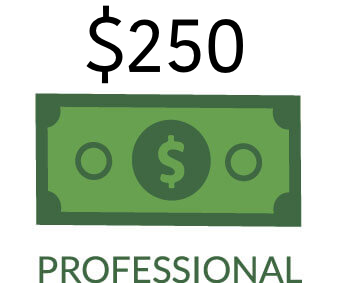 Certification entrance fee for Professional members -
$250 (non-refundable)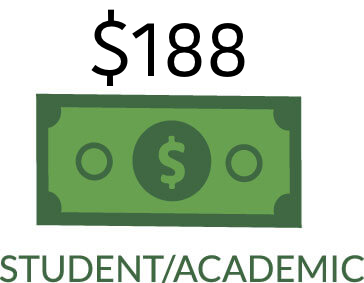 Certification entrance fee for Student/Academic members -
$188 (non-refundable)
3. Meet the educational qualifications
You must either have a Bachelor's Degree from an accredited university or college, or a professional certification.
CMA candidates may have various degrees such as accounting, finance, economics, and general business.
You can take the CMA exam before meeting this qualification.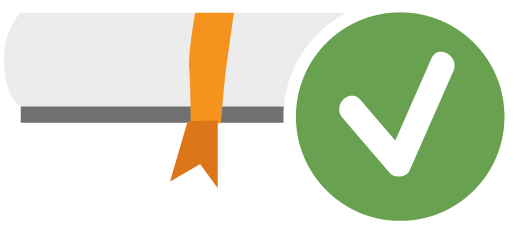 4. Meet the experience qualifications
Complete your experience qualification either prior to or within 7 years of passing the CMA exam.
You'll need two years experience in management accounting and/or financial management at a professional full-time position or four years at a continuous part-time position of 20 hours per week in the same field.
Qualifying experience may be anything from working as a staff accountant to a CFO in roles such as financial analyst, senior accountant, etc. Consecutive years of experience, though preferred, may not be required as experience is evaluated on a case-by-case basis.
If you are an academic and at least 60% of your courses are accounting and corporate financial management courses above the fundamental level, you meet the experience qualification.
5. Pass both parts of the CMA exam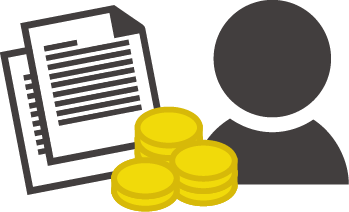 Exam fee (per part):
for Professional Members -

$415

for Student/Academic Members -

$311
OK, I'm convinced, what do I do now?
Once you've decided to become a CMA, the next steps you must take in pursuit of your goal are:
Step 1: Decide your study method - self-study or instructor led.
SELF-STUDY:
Many choose to self-study for the exam, but it is certainly not the ideal study method for everyone. The average pass rate for those who opt for self-study is only 45%.
To succeed with this method of study, you must be highly motivated, organized, and disciplined. If this describes you, I recommend the CMA Exam Academy's study materials. You can order the study tools separately and mix and match them to fit your needs.
The essential study tools you'll need are:
textbooks to learn the CMA subject matter, and
a test bank to practice on exam simulations, and assess your knowledge and exam readiness.
INSTRUCTOR LED:
If you find yourself lacking the self-discipline needed to stay on top of a self-study program, no need to worry! You're likely to thrive in an instructor-led environment where you are held accountable for your studies and have access to an expert who can help you personally with any area you are struggling in. Having undergone the CMA exam study process myself, I understand the benefits of both live class and self-study, which is why I created the CMA Exam Academy. This program combines the best of both worlds; teacher instruction, thousands of practice questions, audio, video, exam formula guides and explanations, study hacks, weekly accountability, coaching and more. The candidate pass rate in the Academy is above 90%, while the global average pass rate is 45%.
Step 4: Begin studying by following the proven 16-week study plan inside your review course
In my professional experience, I have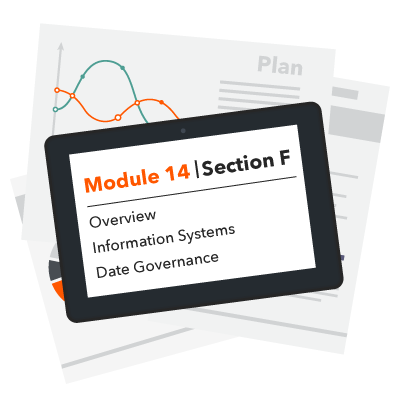 found that a 16-week study plan is optimal to most candidates.
The reasoning is simple:
Sixteen weeks of study for each part of the exam (16 weeks for Part One and an additional 16 weeks for Part Two) gives candidates ample time to learn everything they need to know for the exam. Furthermore, it's long enough for you to consume all the material without forgetting key topics.
Step 5: Register for a CMA exam part after week 8 of your study plan
Take either part 1 or part 2 first. Make your choice according to your strengths.
If accounting is your strong suit, you may want to take part 1 first. If you are more confident in finance, you may feel most comfortable starting with part 2.
Exam procedures and windows
CMA ENTRANCE FEE:
Before taking the CMA exam, you must pay the nonrefundable entrance fee for your CMA certification program ($250 for Professional members, $188 for Student and Academic members).
You must complete the CMA program and pass both parts of the CMA exam within 3 years of entry, otherwise you'll have to repay the entrance fee and retake any passed exams.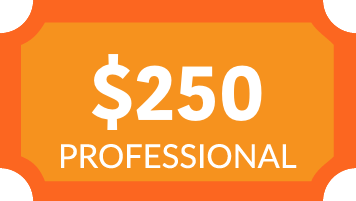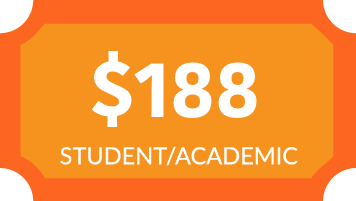 The CMA Entrance Fee includes:
6-month access to the CMA Support Package beginning on the date of entry into
the CMA program*
Performance feedback reports
Review of educational and
experience credentials
Final scores report upon completion
of the exams
Personalized, numbered certification upon completion of all requirements
Employer notification of achievement if desired
Maintenance of a listing of all CMAs in good standing on the IMA website for employer verification of status
* Please note, the exam support package is not sufficient to prepare for the CMA exam and should be supplemented with a formal plan of study.
EXAM WINDOWS
There are three exam windows year-round:

---

800-638-4427
(201)-573-900
Registering for the Exam:
You may register on the IMA online store,
or by calling 800-638-4427 or (201) 573-9000.
The exam fee is $415 for regular members, or $311 for students.
Scheduling an Appointment for an Exam:
After registering and receiving your authorization from ICMA, schedule your testing appointment at a Prometric Testing Center near you by logging onto www.prometric.com/ICMA.
---
$50 CANCELLATION FEE
WITHIN 30 DAYS OF EXAM
SHOULD BE IN THE SAME EXAM WINDOW
Rescheduling or Cancelling a Scheduled Appointment:
The best way to reschedule your exam is by doing so 31 days or more in advance.
Should you need to reschedule your exam due to a more last minute scenario and it is 30 days or less until your exam, you will be charged a $50 fee.
You may not reschedule or cancel an appointment to a different exam window.
If you do not follow the cancellation policy and don't show up to your scheduled appointment, you'll have to re-register at full cost to schedule another appointment.
To reschedule or cancel your appointment, log onto www.prometric.com/ICMA.
Exam Pass Rates
The global pass rate on the CMA differs by geographic region, but averages about 45% on Part 1 and also 45% on Part 2. 
So it is crucial to properly prepare and not to underestimate the difficulty of the CMA exam.
What tools do I need to prepare for the CMA exam?
The CMA Exam Academy provides you with the ultimate CMA exam tool kit - everything you need to totally prepare for the exam:
ONE-ON-ONE COACHING:
What better way to know exactly what to expect on the exam, than by learning from someone who knows?
One-on-one coaching with a CMA like myself is incredibly helpful because it gives the opportunity to work  alongside someone who understands the exam experience, and can answer any questions you may have.
---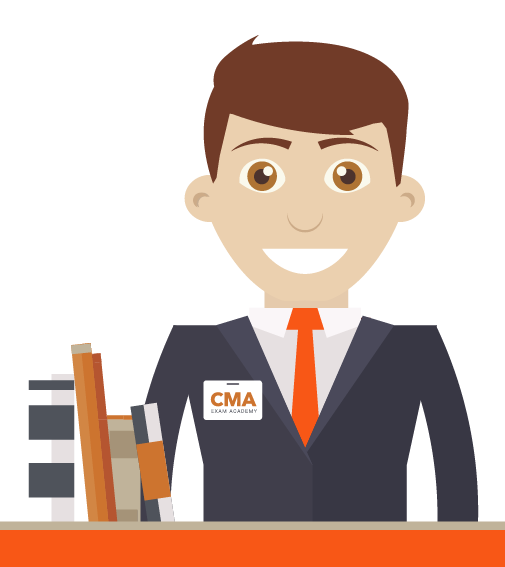 ---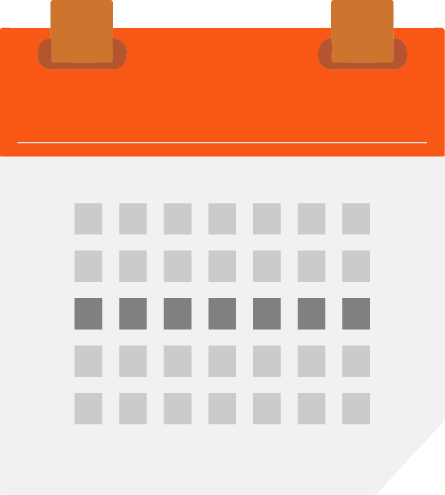 ACCOUNTABILITY CHECK-INS AND ASSIGNMENT TRACKING:
Keeping to a schedule and having someone to report to is a great way to stay on track. An accountability partner can motivate you to stay focused, and can be someone for you to lean on during those times you feel demotivated or want to procrastinate.
When you have an accountability partner you psychologically feel more inclined to do the work because you don't want to disappoint them. A definite must-have for those who suffer from a lack of self-motivation.
TEXTBOOKS AND TEST BANKS:
Using the right textbook is essential because this is where you are going to learn most of your material. You want to make sure you have an up-to-date version of you textbook, and one that you can follow along with easily.
In addition to textbooks, having access to an online test bank is critical. Test banks contain thousands of practice questions that give you insight into how the exam questions will be designed, and what sort of material you need to know.
Using test banks will also help you discover which subjects you are strong in and which ones are your weaknesses. This is especially helpful in helping you move forward with your studying, as you'll know which areas to focus more on.
VIDEO LECTURES:
Though textbooks are a must, many learn better using more interactive methods. Video and audio lectures deliver subject material to you in a different format, one that might suite your personal learning style better.
The advantage of video is that you can see on screen formulas and answers, which may help you retain material better.
AUDIO REVIEW:
Listening to the material is a great option for those of us on the go because you can pop in a set of earbuds and learn while you travel or even when you're doing household chores that require little effort, like laundry or the dishes.
Incredibly convenient and again, beneficial for those with an auditory learning.
---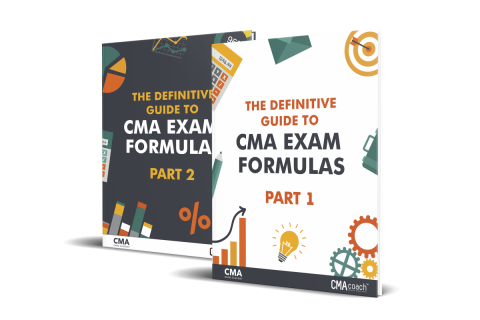 EXAM FORMULA GUIDES:
The CMA exam has many key formulas and you need to know them all. This is often one of the most challenging aspects of the exam, so having a formula guide you can refer to will be very helpful.
PRIVATE STUDY GROUP:
Having a support group that is going through the same experience as you can be very helpful during your CMA exam journey, which is why having a private study group is so great.
Study groups let you connect with other students and give you the opportunity to connect with like-minded individuals, bounce ideas off one another, and share study strategies.
How long should I study for?
How long should you study for the exam varies from person to person. It depends on your life and study methods.
I recommend a 16-week study plan as the optimal plan. Taking 16 weeks to study for each part of the exam (16 weeks for part one, and 16 weeks for part two) gives you ample time to learn everything you need to know for the CMA exam without dragging on so that you forget everything you learned at the beginning of your studies by the time the exam comes around.
I, for instance, spent around 6 months total studying for the exam, taking 3 months to study for each exam part. During the weekdays, I studied after work at Starbucks for 3-4 hours max each day, taking a 10-minute break each hour. On Saturdays, I studied at a Starbucks 3 hours in the morning, 4 hours in the afternoon, and 3 hours at night, taking a 10-minute break each hour. Sundays were my day to rest and spend time with family and friends.
Remember to plan
study breaks
To keep yourself on track when studying for the exam, you may find it extremely beneficial to plan out your study time:
Make study appointments. Mark you calendar with how long you plan to study each day, and stick to it!
Remember to also plan study breaks. It's important to make sure you spend some time relaxing so you don't get burnt out. Scheduling break time will ensure that you have enough time to rest and refresh without getting thrown off track.
How's the exam structured?
The CMA exam is given on a computer and consists of two parts. Both parts may be taken in the same window, but I strongly recommend taking each part in separate windows to give yourself ample time to study and focus on each part individually. Each part is 4 hours and contains a 3-hour multiple-choice section, followed by a 1-hour essay section with 2 essay questions. Here's the breakdown:
100 MULTIPLE-CHOICE QUESTIONS
Part 1 - Financial Planning, Performance, and Analytics
4 hours, 100 multiple-choice questions, and two 30-minute essay scenarios
External Financial Reporting Decisions (15% of the exam)
Planning, Budgeting, and Forecasting (20% of the exam)
Performance Management (20% of the exam)
Cost Management (15% of the exam)
Internal Controls (15% of the exam)
Technology and Analytics (15% of the exam)
---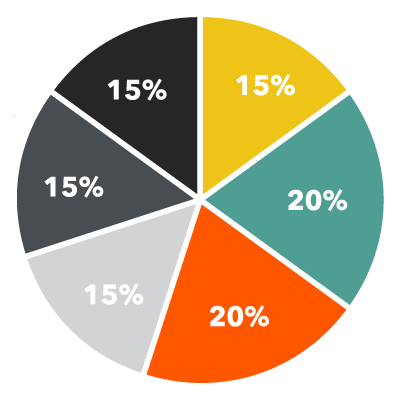 ---
Part 2 - Strategic Financial Management
4 hours, 100 multiple-choice questions, and two 30-minute essay scenarios
Financial Statement Analysis (20% of the exam)
Corporate Finance (20% of the exam)
Decision Analysis (15% of the exam)
Risk Management (10% of the exam)
Investment Decision (10% of the exam)
Professional Ethics (15% of the exam)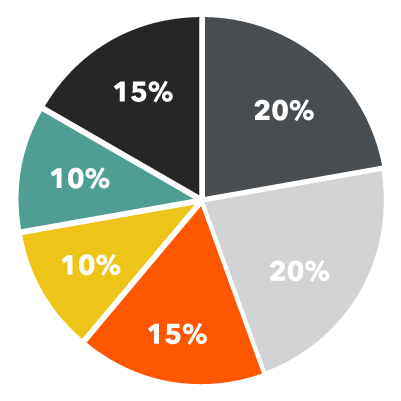 ---
If you answer at least 50% of the multiple-choice questions correctly, you will then advance to the essay section. If you answer less then 50% correctly, you automatically fail the exam part and will need to register at full cost to retake the exam part.
Once you have submitted your multiple-choice answers for scoring, you cannot go back. You may use the full remainder of your time to complete the essay portion of the exam, which means if you finish the multiple choice portion before the 3 hour limit, any leftover time will be added to your time allowed to complete the essay portion.
Each section of an exam part is graded separately and then added together for your total score. The total score will determine whether you pass or fail. A passing score is 360, and a perfect score is 500.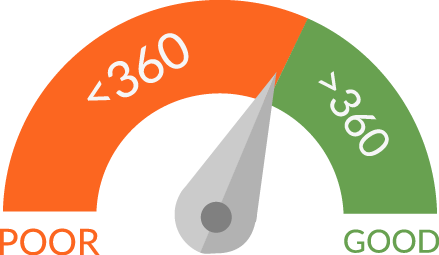 The multiple-choice section is worth 75% of your total score. This section is automatically graded upon submission by a computer algorithm. You will need to score at least 50% on this section to move onto the essay section.
Of the 100 multiple-choice questions, only 90 are scored, leaving out 10 unscored. The reason for this is the IMA pretests questions to access the reliability of each question before making them live scored items. If high scorers are not answering a question correctly, the IMA reevaluates the question to be sure it is a clear question with no alternate answer. If the question is incoherent, they may remove it from the question bank. This means you only need to answer 45 of the 100 correctly to score 50% on the multiple choice section.
The essay section is worth 25% of your total score. These essays are scored offline through a rigorous and thorough grading process. You will receive these results along with your total score approximately six weeks after the end of the month you took your test.
How to tackle multiple-choice questions?
A great way to prepare for the multiple choice questions you'll come across on the exam is to take plenty of practice tests.
To tackle the multiple choice questions when taking the exam, use these strategies:
Stay positive and don't be afraid of the exam. Having a positive mindset does help a lot.
Time management is key, so don't spend too much time trying to answer one question.
Each question is worth the same amount of points, so if you are struggling make an educated guess and move on, or mark the question and come back to it later.
You can jump between questions, and answer the ones that are the easiest to you first, and later come back to the ones that are tough. Be careful not to jump to the essay section if you haven't answered all questions in this section. If you do that, you won't be able to come back to this section.
If you jump between questions, make sure to write the number down so you remember which ones you skipped.
If you are running out of time and cannot complete all the multiple-choice questions, take a best guess and answer them. NEVER leave a multiple-choice question unanswered.
If you finished before the 3 hours are up, you can either review your answers or move straight to the essay section. If you do the latter, you'll have more time to answer the essay questions.
How to tackle essay questions?
The essay questions you will encounter on both parts of the CMA exam are there to determine your understanding of the concepts you've learned and your ability to apply them to a business scenario. Follow these pointers below to conquer the essays:
---
Stay positive and don't be afraid of this section.
Get your hands on essay question samples to get familiar with the format.
If you show your work and assumptions, you can earn partial credits.
Expect 3 to 6 questions for each essay scenario.
You can scroll between questions and scenarios within the essay section. This will help you assess how much time you'll need for responses.
Pay close attention to verbs. If it says compare or contrast don't spend your time defining something. Only do what is asked on the question.

Expect 3 to 6 questions for each essay scenario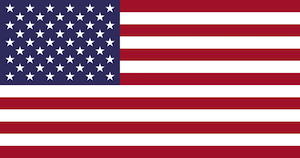 Focus on the use
of standard English
Don't leave questions blank
---
Read the entire question to understand all requirements
Focus on the use of standard English, organization and clarity. Be sure to write clearly and concisely.
Graders are looking for effective writing skills.
Be brief and to the point. Bullet points are OK.
Don't leave questions blank. If short on time, at least write an outline of your main points.
Graders are looking to give you points, not take them away. Make it as easy for the graders to give you points by showing your work.
Be sure to use all the time available to you.
Practice, practice, practice. Understand what essay questions ask of you and practice answering them.
It's very easy to go on a tangent on a response. Practice staying focused.
Calculate what is asked of you, not what you think is asked of you. For example, if you are asked to calculate liquidity ratios, don't calculate activity or solvency ratios because you think they'll be needed. Stay focused.
Know your formulas well. You may need to calculate many figures before you can begin to answer the question at hand. The best way to memorize formulas is to write them down repeatedly and being mindful of it. Don't day-dream while you practice.
Most importantly, be sure you thoroughly understand each concept you study so that you can write with ease and clarity.
Be sure to use
all available time
Calculate what is asked of you
What should I expect on exam day?
---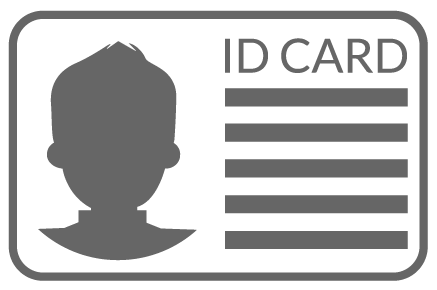 Don't forget your ID Card
On Exam Day, remember to bring your ID and an approved calculator (Texas Instruments BA-II+, Hewlett-Packard 10BII, or any simple six-function calculator).
Be sure to arrive at your testing center at least 30 minutes before your test appointment. If you are more than 15 minutes late, you won't be allowed to take the test and will need to re-register and repay the exam fee.
When you arrive, you will need to sign a logbook and give your fingerprint. You may also be scanned for any prohibited electronic devices before you enter the exam room.
Next steps after passing the exam?
Once you have passed both parts of the CMA exam, there are a few steps you must take in order to receive and maintain your CMA credential:
Complete the CMA Experience Requirement Verification Form and return it to IMA
Provide your educational qualification by mailing the transcripts directly from your college or university to IMA
Fulfill your annual CPE requirement*
Maintain the active status of your certification by paying the IMA membership annually.
*After passing both CMA exam parts, you must fulfill your Continuing Professional Education requirement by completing 30 hours of CPE every year, with at least two of those hours in the area of ethics. Be sure to keep all CPE certificates for at least two years since reported CPE hours are verified at random.
Next steps if you failed the exam
If you've failed the exam, don't be discouraged! 45% are in your same boat, feeling frustrated and dejected. But you can use this failure to your advantage to pass the exam the next time around with confidence if you follow these steps:
Identify your weakness
Review your performance report and identify the areas of the exam that you struggled in. Focus your studies in the areas that are your weakest, and let those weaknesses become your strengths.
Get a study coach
If you haven't already, get a study coach! A coach provides you with expert advice and proven methods to help you succeed.
Re-evaluate your previous study methods
Since you've already studied for the exam before, take some time to assess what study methods worked for you and what didn't. Will a little extra study time each day do the trick?
Never give up!
This is the most important step. Keep pushing through until you achieve your goal - it's worth it!