Taking any test can be seriously anxiety-inducing, especially a timed, high-level one like the CMA exam. Taking a Prometric Test Drive is a great way to ensure you show up on exam day calm and fully prepared.
It may seem like taking certified management accountant practice tests at home is enough. But knowing exactly what to expect can spell the difference between success and failure.
One of the best ways to know how to approach the CMA exam is to take a practice test with Prometric Test Drive. This experience can help you overcome those first-time jitters, so you can focus on putting all those hours of studying to use.
Continue reading to learn more about the CMA exam Prometric Test Drive and how to schedule one for free.
What is the Prometric Test Drive?
The Prometric Test Drive is an official practice test for the CMA exam.
Because it is an in-person experience, you will have to sign up online and go to the testing center on the day of your test. Here's how it will work:
Once you are at the testing center, you will check in, show your ID, and hand in any required documents.
When it is time to take the test, you will be seated at a computer to start the exam.
During the test, you will use the software and testing interface that you will see on the day of the official CMA exam.
The Prometric Test Drive will walk you through the exact proceedings of a real CMA exam.
The goal of taking the Prometric Test Drive is to understand what a CMA testing day is like, not to practice the contents of the exam.
If you take the Test Drive, you will feel more familiar with the process of the official CMA exam, which can be super helpful when you take the actual test.
Why Should I Take a Test Drive for the CMA Exam?
There are many benefits to taking the Test Drive for the CMA exam.
On test-taking days, one of the biggest anxieties is what the testing experience and environment will be like.
Think about the last time you took an important exam and all that you were anxious about:
What if I get lost on the way to the testing center or forget to bring an important document? 
What kind of seating arrangement will I be in and what kind of distractions will I have to deal with?
How will the testing interface work and how am I supposed to navigate through it?
All of these anxieties can be alleviated with a Test Drive.
You will get to experience how the day will go from start to finish.
Here's a tip: Sign up for the same testing center for both the Test Drive and the official exam. This way you don't have to think about getting used to multiple testing sites.
When these worries are out of the way, you can focus on what really matters –– receiving your certified management accountant certification.
Even if the experience does not eliminate all of your anxieties around the day's process, you will at least know what to expect.
How to Get a Free Prometric Test Drive With CMA Exam Academy
A Prometric Test Drive costs $30 if you sign up yourself. It's understandable if the total CMA exam cost, including a prep course, makes you feel like you can't afford the Test Drive.
This is where the CMA Exam Academy comes in.
We are dedicated to preparing you for the CMA exam at every level, including the testing environment and experience. CMA Exam Academy sponsors students to take the Test Drive, free of charge.
We know that it's not enough just to understand the content and material on the exam. You also need to know what to expect for the day.
CMA Exam Academy has a CMA review course for Parts 1 & 2 of the CMA exam. With our course materials, you will have access to weekly support calls, unlimited coaching, step-by-step study plans, and more — including a free Prometric Test Drive.
Think of it as an all-in-one offer that you won't be able to find anywhere else.
How to Register for Test Drive at a Prometric Test Center
The registration process is quick and easy.
To register for a Prometric Test Drive, all you need to do is use the Prometric ProScheduler to secure a spot.
Make sure that you have selected "Prometric" as the test sponsor and "Test Drive" as the program.
The next few pages of that registration will take you through what you need to bring on the day of the test and what time to arrive. It will go over other testing information such as accommodations and the cancellation policy.
You will need to agree to the Personal Data Privacy Disclosure and Consent form and then select the test that you will be taking.
Afterwards, all that is left is choosing a testing center and date.
Be sure to choose a testing center that is close by and a date in which you have no other obligations such as work or school.
Free Prometric Test Drive for CMA Exam Academy students:
If you are enrolled in CMA Exam Academy's Complete program, the fee for this experience will be immediately reimbursed. 
Not only will you get a free CMA Test Drive, but you will get expert guidance on when to take it. Based on your progress through the course, I will let you know when to book a Test Drive will have the biggest impact on your exam performance.
Where to Find a Test Center
If you want to look into where your closest testing center is before you sign up for the Test Drive, then head to the site locator on the Prometric website.
Be sure to find a site with "All Programs" listed as the availability.
This will ensure that the site offers the Test Drive.
If you live in a more rural area, you may have to drive a longer distance or find public transportation. While this can be an inconvenience, it is good practice for the actual test date.
Remember, for all CMA Exam Academy students, a FREE Prometric in-person exam Test Drive at your local site is included! Once you buy the Complete CMA Review Course Combo, you'll get a comprehensive study program and this high value add on.
Sign up for a CMA Exam Test Drive and find yourself feeling more prepared and relaxed when it's time to take the official CMA exam.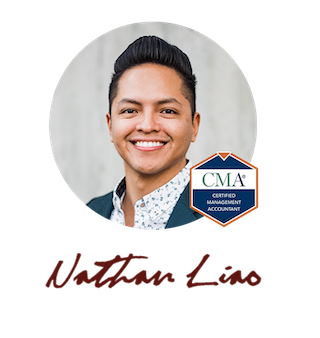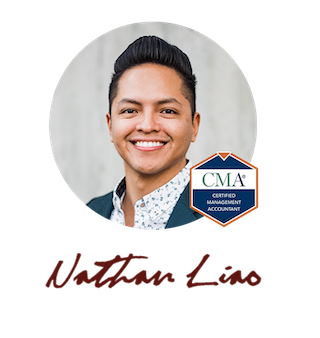 Hi, I'm Nathan Liao (aka the CMA Coach)! For the last 10 years, over 82,000 accounting and finance pros came knocking at my door seeking guidance and help. If you're also aiming to conquer the CMA exam on your very first try—without wasting away time or money—you've found your ultimate guide. Dive in deeper to discover more about me and the dedicated team that powers CMA Exam Academy. Click here and let's embark on this journey together!