Management accountants bring a ton of value to a company. Their knowledge and competencies fill an important role in providing strategic direction, in addition to accounting capabilities.
Certified Management Accountants (CMAs) are in high demand for many roles, from controllers to CFOs to executive leaders, and more. Companies in growth mode hire CMAs primarily because of the core skills management accountants bring to the table.
Read on to learn what management accountants do and how they become qualified to do it. Find out which skills set management accountants apart from the rest, and how becoming a CMA demonstrates your possession of these sought-after abilities.
At the CMA Exam Academy, we accelerate your path toward becoming a CMA, able to tackle all of the tasks below with exceptional skill. Browse our CMA course materials, which come with a 100% exam pass guarantee.
What Do Management Accountants Do?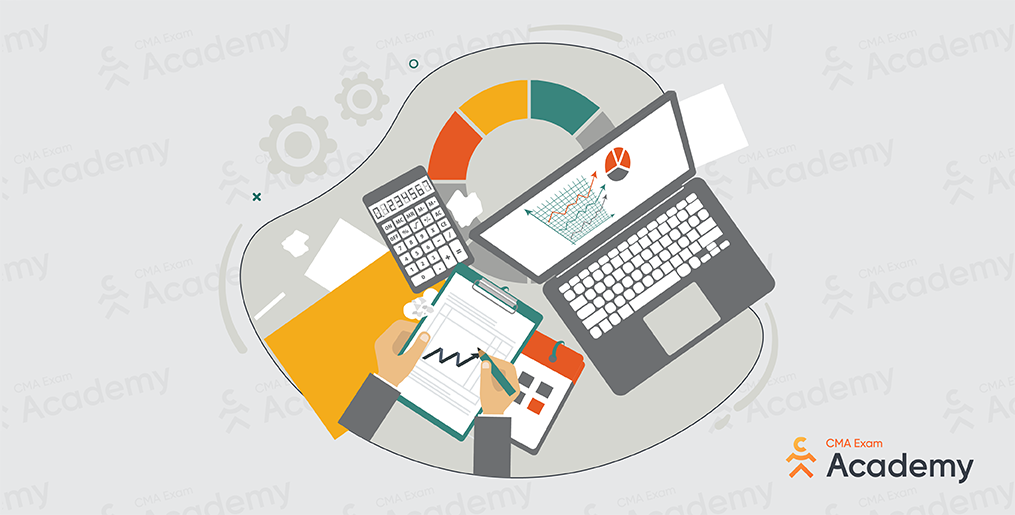 Accounting is one of the world's oldest professions. Every business needs the basic tasks associated with the accounting function: someone to analyze financial information, oversee transactions, balance books, and more.
Management accounting is about internal affairs, or overseeing the financial information of an organization. This includes internal management of all stakeholders at every level. Above and beyond basic accounting work, management accountants provide strategic direction for a company.
Management accountants work in all kinds of companies, from professional services firms (law, accounting) to retail to manufacturing, and may work in the public or private sector.
Becoming certified as a CMA automatically places you in the category of someone who can partner with leadership on strategic and tactical planning.
Qualifications and Training Required to Be a Management Accountant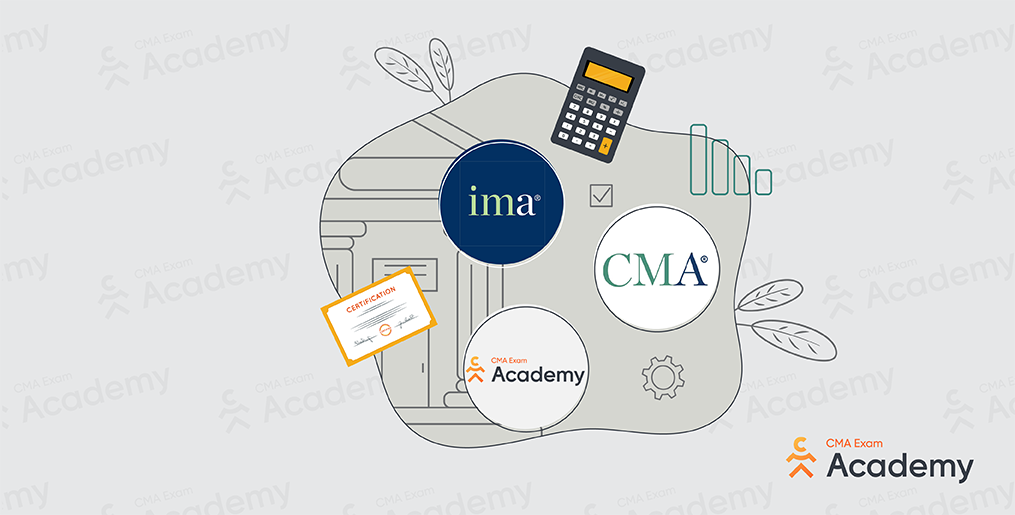 To become a Certified Management Accountant, you will need to follow this process:
This is just a quick list – for more detail on what it takes to become a CMA, read: How to Become a CMA: 10 Steps to Getting Certified.
Key Skills of a Management Accountant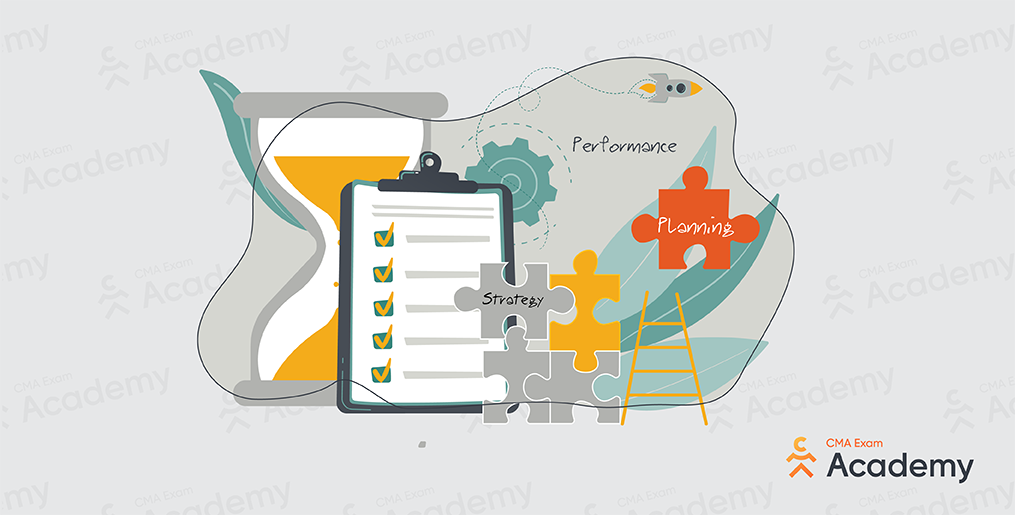 Alright, so let's get into the core skills of management accountants. There are six pillars of knowledge you'll need to master in order to occupy a spot of the highest value in an organization.
Here are the key areas of skill you'll develop to get your CMA certification:
Strategy, Planning, and Performance
There are immense complexities behind the financial decisions companies make. CMAs help from the very earliest stages of crafting or amending strategies around accounting, operations, bookkeeping, projections, and more.
They have in-depth knowledge of a whole array of financial statements and processes and can offer strategic direction to drive best practices.
The natural outcome of a great strategy is that it leads to planning and performance, which are related to tactics and reporting.
Reporting and Control
If your career ambitions as a CMA lie in the controller title, this may be of special interest to you, or an area to really lean into. All CMAs, regardless of the role they end up in, should be excellent advisors for reporting and control.
Controls are key to maintaining the financial health and regulatory compliance of an organization. There are new areas in which controls are being exercised (for instance, ESG), which makes this role especially vital for growth-minded institutions.
Controls must be meticulously structured, then reported on to ensure ethical practices. All of this — financial reporting, planning, performance, and control — must work in coordination to support the strength of a company. CMAs are skilled in all of them.
Technology and Analytics
The CMA exam covers technology. In a tech-first world, it's important that any leader in any field be tech-savvy, and understand how technology supports business development and growth.
Emerging technology like machine learning and artificial intelligence, is regularly impacting the way the accounting world operates, and this disruption is unlikely to go away. The good news is that these trends break in favor of CMAs, who get special training and are skilled in technology, data analytics, and how both areas apply to accounting and leadership.
Business Acumen and Operations
CMAs are seen as businesspeople. This is different from a standard certified public accountant (CPA) or similar credential. Beyond just helping with taxes, audits, reconciliations, and other accounting-related tasks, CMAs can inform the broad roadmap for a company.
Business acumen and operations are part of the IMA management accounting competency framework, and the operations part is important too. Regardless of the size of an organization, its ability to succeed relies on interoperability.
An accounting leader who can also speak to operations is a powerful tool to catalyze progress.
Leadership
CMA are uniquely qualified for leadership roles, whether they run an accounting department, hold an executive position, or help steer the direction of a company.
This is yet another differentiator between the CMA and other accounting credentials. Management accountants are often in a position to manage teams, make their voices heard, and impact their organizations.
If you want to have influence, if you want to lead people, and if you have an interest in accounting, the CMA is probably the right certification to pursue. You will naturally be classed as a leader, and CMA skills include this uniquely valuable component.
Professional Ethics and Values
The IMA has ethical principles, all of which are required for people who lead the way in financial decisions. Being honest, fair, objective, and responsible is important. Companies will value team members in any role who embody these traits.
CMAs are trained in ethics and make ethical commitments about how they will act when faced with tough decisions.
How the CMA Credential Helps Acquire All of the Skills Listed Above
I've talked over and over about what CMAs are trained in and what skills they learn and practice in their varied careers. You might wonder how they develop those skills, which is a very good question.
First, the CMA exam. This is the entry point into becoming a CMA. You have to pass it in order to earn your certification.
Preparing for this rigorous exam is one of the ways you will acquire the knowledge and skills to take you forward in your career as a management accountant.
CMA Part One & Part Two Exam Sections
The CMA exam comes in two parts:
The first part covers external financial reporting; planning, budgeting, and forecasting; performance management; cost management; internal controls; and technology and analytics.
The second part covers financial statement analysis; corporate finance; decision analysis; risk management; investment decisions; and professional ethics.
To pass the CMA exam, you're going to need to know… all of it. It's a difficult exam, and you need more than a surface-level understanding of the concepts to pass.
As you can see, these exams are vast in terms of the subject matter covered. That's part of the reason CMAs are in such high demand: if you can pass this test, it's assumed you have a pretty incredible bank of knowledge and CMA skills to excel in the workplace.
How CMA Exam Academy Can Help
If you are passionate, hungry to advance your career, and determined to succeed, we can help you crush the CMA exam. I've helped thousands of people study. Tens of thousands, in fact.
The core skills of management accountants are skills that will serve you well throughout your career. They make you valuable. They make your insights and ideas important. They ensure that you are seen as a leader and that you have the competencies to be a good one.
If you're ready to start this journey or continue with a plan that will work, get all the support you need with a proven CMA prep course and coaching program: Learn more here.
Questions about what some of these skills look like in the real world? Drop me a comment! I'm always happy to weigh in.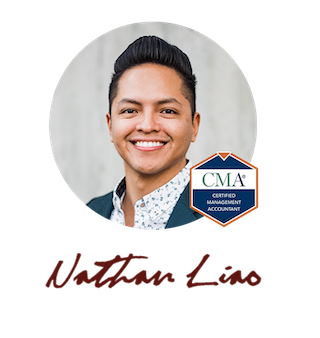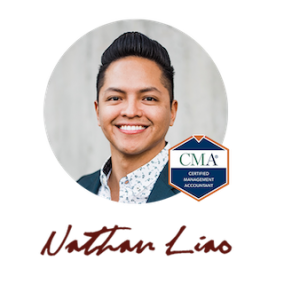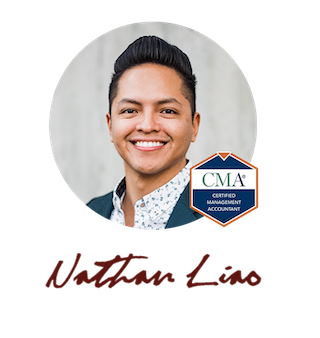 Hi, I'm Nathan Liao (aka the CMA Coach)! In the past 8 years, over 37,000 CMA candidates came knocking at my door seeking guidance. And just like them, I'm here to show you how you can pass the CMA exam on your first attempt without wasting money or time. Click here to learn more about me and the awesome team behind CMA Exam Academy.