Machine learning (ML) is a broad term that applies to numerous tech-based applications. It relates to the handling of big data sets, which creates new possibilities for finding meaning in that data while informing strategic decision-making.
When it comes to machine learning in accounting and finance, the implications are numerous. This is because there are few sectors that are more spreadsheet-reliant than ours.
Regardless of whether you are a Certified Public Accountant (CPA), Virtual Chief Financial Officer (vCFO), or Certified Management Accountant (CMA), you're definitely crunching numbers and dealing with data at some point during your career.
Because of this, it's important that you're aware of emerging technologies that can affect and improve data-based processes.
But what are these technologies? And how will they affect your career?
Keep reading as I dive deep into how machine learning is used in accounting and finance, and the possible changes that could streamline, simplify, or synergize tasks in our field.
What is Machine Learning?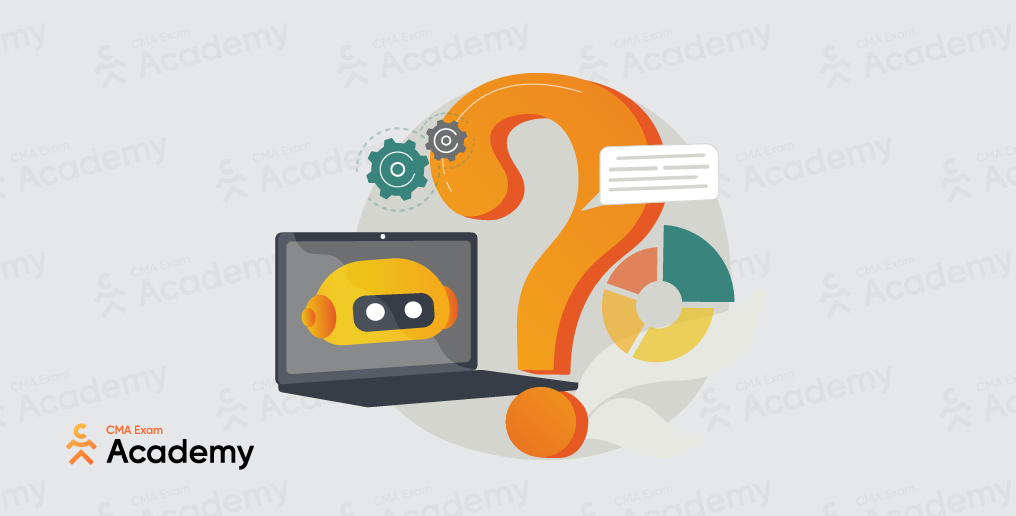 Machine learning is seen as a function within the broader tech class of artificial intelligence (AI).
AI aims to replicate human intelligence, parsing out the functions and features of our brains and mimicking them, often honing in on a processing skill or speeding things up.
It's very effectively executed in some contexts. But any good AI system requires good input and good rules. In the world of tech, this means data and algorithms.
Machine learning is one element of AI that develops methods or systems that "learn", leveraging the principles of computer science, data, and algorithms.
In a sense, ML allows a system to learn and adapt without following explicit instructions laid out by a developer.
Sometimes you'll hear the term machine learning used interchangeably with "deep learning." Both these and neural networking are components of AI.
Machine learning labels datasets in an operation called supervised learning. As it increases in complexity, ML-fueled systems can use unstructured data.
Now, as accountants or finance professionals, most of our data is structured and organized, but as more companies continue to adopt technology for all types of company operations, this might not be the case in the future.
This brings us to our next point – how ML will probably impact our field in the coming months and years.
How is Machine Learning Being Used in Accounting and Finance?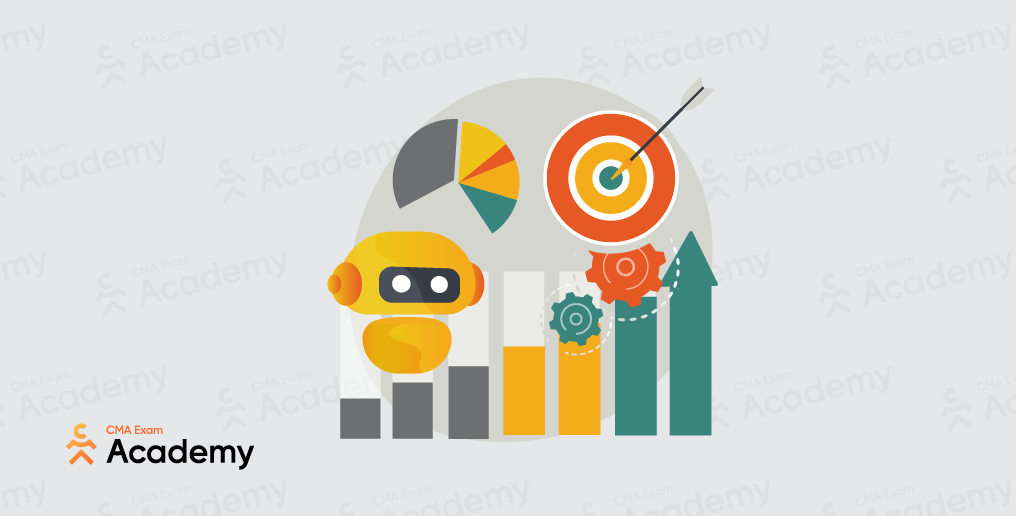 Machine learning is very relevant for the fields of accounting and finance as more and more companies use systems powered by this technology for greater data analysis.
Here's what this could look like in real life:
As an accounting or finance professional, you're responsible for the financial health and reporting of an organization. The information you receive impacts how well you're able to do your job.
Let's say you get reports from accounts payable or payroll. If these departments are using ML-powered systems to generate, connect, and organize information, you'll need to understand both what you're looking at and what to look for.
The formatting and content of these reports may differ from what you've historically received from those departments. It could give you a much more accurate and timely picture of the company's finances or books – that's a powerful benefit.
The question of how machine learning works specifically for accounting and finance tasks is an important one too.
Bookkeeping is an obvious area of improvement – systems that can automate, sort, tag, verify, and more.
But even with the opportunity of new tech, companies should be wary of the pace of adoption.
Building an outsized tech stack that doesn't support interoperability could be a mistake. In an ideal world, new tech in a company doesn't reinforce silos, it diminishes them.
The goal is for the technology used in accounting to work seamlessly with that used in business development, HR and other departments within your organization.
This will create a single point solution and streamline the user experience, which is essential for accelerating progress.
Ok, deep breath. I know this is a lot, and it represents a lot of changes to how things have always been done.
As an accounting professional, your ability to learn to use new technology, and even support it across the whole business, could be a powerful indicator of your leadership abilities.
If you're reading this, you probably have an interest in becoming a CMA or are a CMA, which means you already have a knack for leadership – that's amazing.
But becoming skilled in emerging technology could be a huge differentiator for your career growth.
How Artificial Intelligence is Changing Accounting and Finance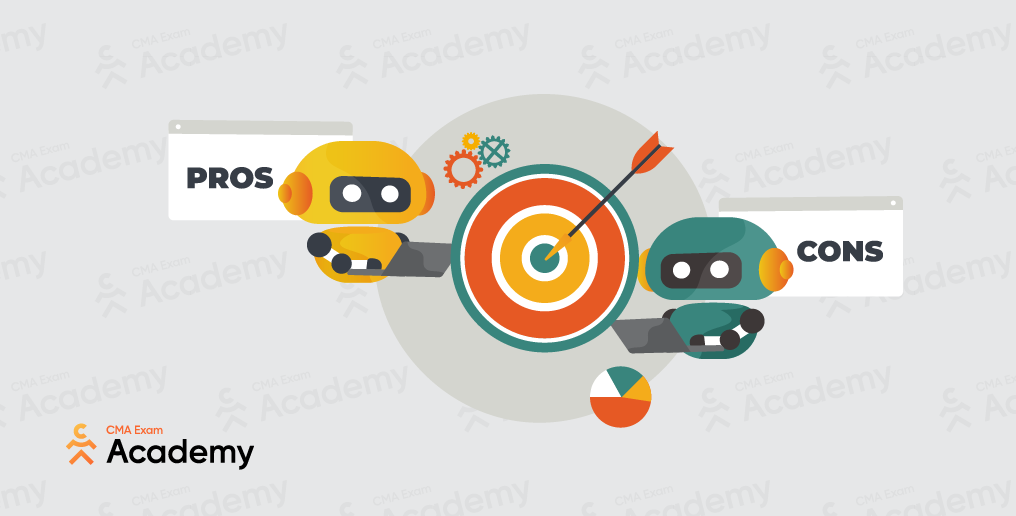 The possible use cases of ML in accounting and finance are compelling. But it's also true that the world of accounting and finance tends to be filled with late adopters.
The AI game has been around for a few decades. Only now are we really seeing adoption pick up across our industry.
Most experts see both the pros and cons to this technology.
Pros of Machine Learning in Accounting
There are several pros to machine learning in accounting:
Automation — Reducing repetitious, low-skill tasks is a huge benefit that this kind of technology offers, freeing up skilled workers for more complex financial work.
Identifying relationships — ML sees patterns that humans could never see. This "understanding" can be applied to particular information sets, uncovering new insights.
Ongoing improvement — One of the key capabilities of ML is that it learns over time. So, the more data you feed into it, the more refined and precise the output becomes.
Bonus — when paired with natural language processing (NLP), ML isn't limited to code or alpha-numerical data. It can begin to understand everything.
Cons of Machine Learning in Accounting
Of course, with any new technology, there are also cons to consider:
Slow adoption — It will take time for our industry to fully adopt emerging technologies, including AI and ML. Significant change management will be needed.
Steep learning curve — Even once adopted, there will be a learning curve for everyone, profession-wide. It's part of why the IMA added technology to the CMA as a category. Regardless of how steep the learning curve, it's imperative that professionals learn new tactics that employ technology.
Will Accounting and Finance Be Replaced by AI?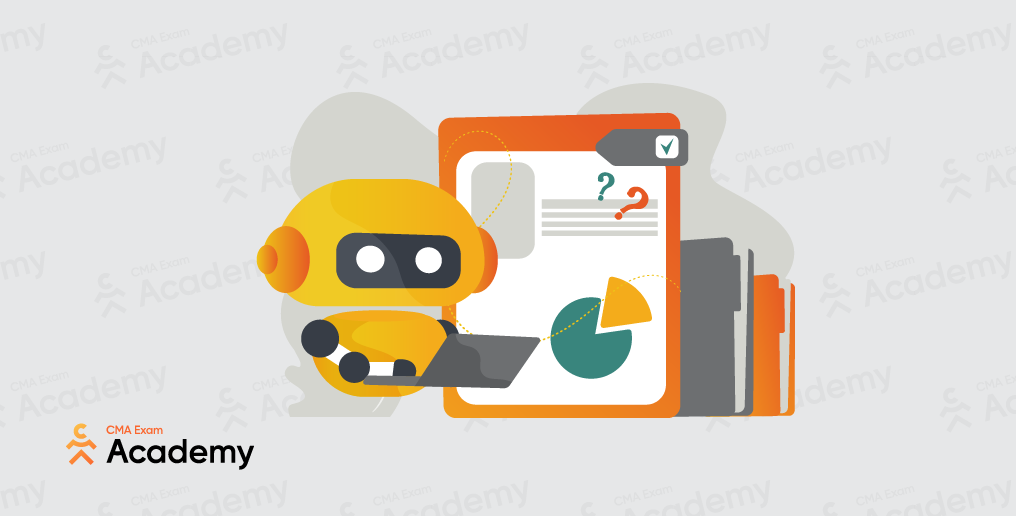 When it comes to "what will ML do for accountants," the answer is: change the field.
This is a welcome disruption, though.
Imagine a world in which we don't have to agonize over spreadsheets or cross-check reconciliations. We make rules and AI/ML does the rest.
Or a world in which all financial activities across an entire organization are aggregated into a single-view, shareable dashboard, with a live feed for analysis.
The sheer volume of data-handling ML can do is staggering. A human could never match it.
Artificial intelligence and all of its subcomponents, including machine learning, can do more with data, do it faster, and do it with a smaller margin for error.
This makes room for accounting and finance leaders to lean into our real strengths: performing in-depth analyses and arming ourselves and our leadership teams with information for strategic decision-making.
This technology unlocks the ability to be proactive, rather than reactive, and machine learning is the next step that advances accounting and finance into the future.
This is where firms and businesses are headed – and if you want to lead, you need to be on board.
Getting your CMA is one of the best ways to future-proof your career as an accounting professional. Through the process of studying for the CMA exam, you'll gain an edge with an in-depth knowledge of the technology and analytics at the forefront of finance and accounting.
If you're ready to take on this career-boosting specialization, start with our Complete CMA Review Course. Our 16-week program includes all the coaching and support you need from Certified CMAs to help you pass the exam, guaranteed.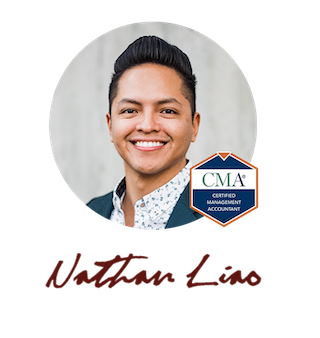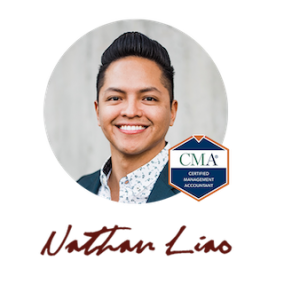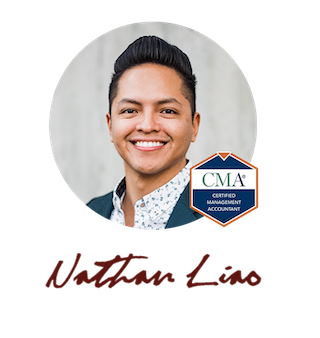 Hi, I'm Nathan Liao (aka the CMA Coach)! For the last 10 years, over 82,000 accounting and finance pros came knocking at my door seeking guidance and help. If you're also aiming to conquer the CMA exam on your very first try—without wasting away time or money—you've found your ultimate guide. Dive in deeper to discover more about me and the dedicated team that powers CMA Exam Academy. Click here and let's embark on this journey together!