Click Play to Listen to this Episode (11:14)
GET MY FREE 3-PART CMA EXAM VIDEO COURSE

When I made the decision to become a CMA, I was working full time, which meant I only had evenings and weekends for my CMA test prep.
Read Full Transcript of this Episode
Hello CMA Candidates, welcome to another episode of the Free CMA Exam Mastery Course.
Today, I have a major announcement to make. Are you ready for it?
I'm giving away 1,000 test prep textbooks for the CMA Part One exam. Hundreds have been claimed already but there are some left still so if you want your free textbook for the Part One exam go to www.cmaexamacademy.com/textbook and enter your shipping address and I'll get it out to you right away. All I ask is that you help with shipping and handling charges. That's it and the textbook is yours.
There's no catch or strings attached. I'm doing this because I'm celebrating the release of my textbook. After listening to this episode go and claim your free copy before I run out.
In today's episode I want to share the Fifteen Tips on How to Combine CMA Studying with Working Full -‐Time like a Pro
A lot of people who decide to take the CMA exam are full-time employees. If you are in the same situation, I have great news for you: you can combine working and studying for the CMA, so there's no need to start thinking of writing your resignation letter.
If you have the necessary time management skills and an organized strategy, you will be perfectly capable of preparing for the exam without sacrificing your current job. This overview of 15 powerful study tips will allow you to shine on the exam without forcing your employer to find a replacement for you.
1. Anticipate Your Priorities
Make sure you don't become a lazy or inefficient resource at work. In order to avoid that situation, you can have a meeting with your employer and plan projects for the coming months. Anticipating your workload will allow you to manage your study time.
2. Flexible Work Hours
If you have been a consistent provider of good work, your boss will probably be quite lenient in giving you flexible hours. That way you will be able to prepare for the CMA exam to the best of your abilities. Your new title will be a benefit to your employer as well, so they might be happy to help you achieve your goal.
3. Get Rid of the Noise
Unfortunately, you can't have your cake and eat it. You will need to limit non-productive activities like social networking and playing mobile games.
4. Health Is Wealth
It is possible that the combination of studying and working will influence your health. Therefore, it's imperative that you exercise regularly, eat healthy food, and get enough rest to make sure your health doesn't suffer. I know, it's easier said than done, but maintaining a healthy balance will help you achieve your goal.
5. Don't Give in to Temptation
Life goes on during your study time frame, so you will probably get invited to lots of events, social obligations, and office parties. Therefore, you have to be strong and bear in mind that your only priority is passing the CMA exam. Everything else is less important.
6. Stay Motivated
This is an extremely valuable tip. When you're studying for the CMA exam, you have to concentrate on the personal growth and development you are achieving. You have made the decision to become a CMA, so you should use your time as well as you can.
7. Manage Your Time
If time management is not one of your natural strengths, you should use timetables, organizers, charts, and planners. By attaching them to your walls, you will always know what you have to study next. You can only study efficiently if you know how much free time you have to dedicate to studying. That way it will automatically be easier to balance your full-time job and your studies.
Like Charles Darwin said, "A man who dares waste one hour of time has not discovered the value of life."
8. Find an Accountability Buddy
Ask a friend to be your accountability buddy by helping you stay on track and checking up on your progress. This will make you work harder. If you don't commit to your goal, you are accountable to that friend. If none of your friends are suitable accountability partners, then ask a colleague.
9. Find Your Hot Spot
Think of the place where you are very productive. Consider what helps you do your best work. By finding the perfect spot and listening to a focus-heightening playlist, you will improve your study productivity and maybe even your performance at work.
10. Reach out to a Career Center
Some employers have career centers, which are definitely worth reaching out to. It is very likely that you will find someone there to help you with your study management and work goals in an efficient way.
11. Look for a Study Buddy
Ask around to see if one of your colleagues is also studying for the CMA exam. If you find someone, you can be each other's accountability partner, review each other's progress, and swap notes. When you're stuck or lacking motivation, there's nothing like talking to someone who's in the same boat.
12. Make Plans
Even if you're not used to managing your time, during this busy period you will have to think several weeks ahead. Define your strengths and weaknesses, figure out how much you need to study, and come up with a reasonable study schedule.
13. Don't Forget to Have Fun
All work and no play makes Jack a dull boy. Make sure to grant yourself a day off now and then. You can use that free time to meet up with friends or relax – just try not to think of work or the exam!
14. Work Like a Boss
Don't give in to the temptation of studying at work. It is unfair towards your employer and it could get you in serious trouble. Don't forget that you still have to perform to high standards at work. This mentality will motivate you to do the same for the exam. Success leads to more success, after all.
15. Don't Go to Work the Week Before Your Exam
Ask a couple of days off from your employer before the exam day. That way you can recharge your mental energy and make sure you are completely focused on the exam.
In short, you have to be very committed if you want to combine working and studying. Once you decide to go the whole hog, you will discover how you can use your 16-18 hours per day to achieve your goals, in the workplace and on the exam.
With that we conclude the Fifteen Tips on How to Combine CMA Studying with Working Full‐Time like a Pro
If you are on your iPhone please go to www.cmaexamacademy.com/review and leave a review of the show in iTunes. It'll mean the world to me and it'll help the show tremendously.
If you are on an android phone, please go to www.cmaexamacademy.com/stitcher and leave a review there as well. You'll help spread the word about the show and help others learn about the CMA designation.
Before I sign off, remember to dream big and realize your full potential by becoming a certified management accountant, today.
Until next week.
Like so many others out there, I was putting in a 40 hour week of work, balancing family and friend commitments, but knew I needed to make some sacrifices if I was going to pass the exam.
Juggling so many commitments can be tough, and it's often the reason so many candidates fail. To help you through the struggle and find success, I am going to be sharing 15 of my top tips on how you can manage to study for the exam while working a full-time job.
I am certain that if you take these tips into consideration, you too can earn your CMA designation.
Ready to find out what they are? Click the play button at the top of the page, download this in iTunes or listen on Stitcher.
Like what you hear? Give us a 5-star rating or leave a review!
Here's What You'll Learn in this Week's Episode:
Some time management tips to help you balance your new CMA test prep schedule
How to cut back on noise, distractions, and procrastination
The one tool you absolutely need in order to stay accountable to your new goal
Why you need to play as hard as you work
When to take a step back from work so you can really crush the exam
How to get a free CMA test prep book
Resources:
CMA Test Prep Book — Listen in to find out how to get your copy FREE
CMACoach.com — The most comprehensive online resource for CMA candidates
CMAExamAcademy.com — The best online, Instructor-led CMA review course
Like what you heard? Be sure to share it with your friends, family, or coworkers and join me for brand new episodes every week.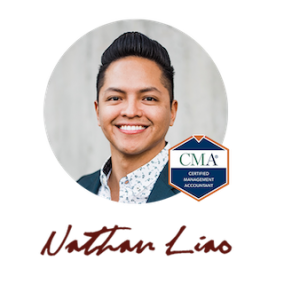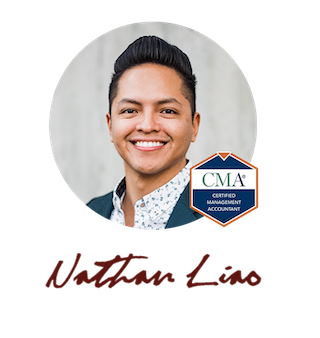 More by Nathan