For the first time, the IMA has announced a permanent remote testing option for the CMA and CSCA exams.
CMA = Certified Management Accountant
CSCA = Certified in Strategy and Competitive Analysis
The Institute for Management Accountants (IMA) offers both exams, and prior to 2022, they were only offered in-person at Prometric test sites. During the COVID-19 pandemic, temporary remote options were put in place for some exam-takers in specific locations and testing windows.
Now, CMA exam remote testing options will be offered year-round, which opens up enormous possibilities to people who lack access to in-person exams.
Here are the basics of what remote testing for the CMA exam entails, how the proctoring works, and who's a good candidate for this solution.
Who is Remote Testing For?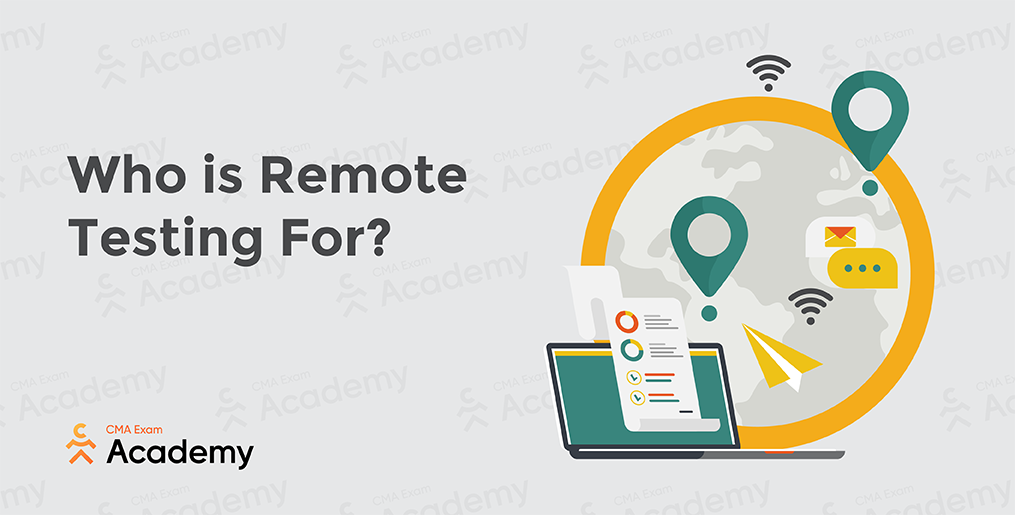 CMA exam remote testing doesn't require any additional qualifications. If you qualify for the in-person exam, you can choose the remote option, even if you live near a testing center.
The CMA exam fees are the same whether you take it in-person or remotely.
It's technically available to candidates in any location with a stable internet connection, with the exception of a few countries. For example, in China, the English language version is available remotely, but the Chinese language exam is only available as a paper-based test.
If you're already in the process of studying for the CMA exam, or have already registered for it, you have two options:
When you're ready to take the CMA exam, you can register in your desired CMA exam window for the remote test.
Switch your scheduled in-person date to remote: If you're already registered for the in-person CMA exam, you can switch to remote proctoring (you'll have to cancel your existing appointment on the Prometric site and reschedule to a remotely proctored exam, which may incur a fee).
The remote CMA exam may be ideal for candidates located far from a Prometric testing site. Opting for remote means easy access without travel, which can save a lot of time and stress on test day.
It's important to remember that the remote CMA exam is the exact same test (it's just as hard), and there is extensive accountability while you take it.
How Does Remote CMA Exam Proctoring Work?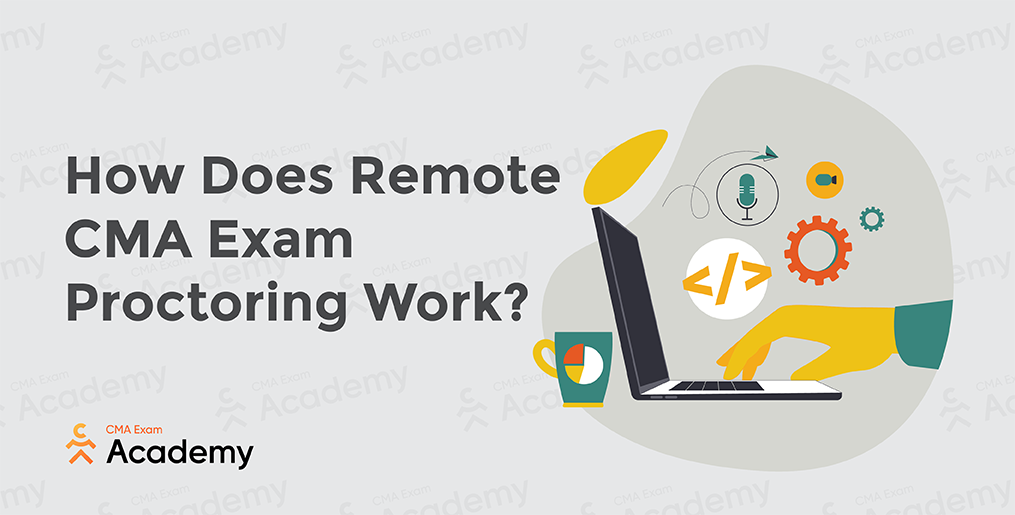 Taking the CMA exam remotely means your computer and internet connection have to meet specific technical requirements, and you'll need to have a webcam. Check whether you meet the requirements on Prometric's Remote Proctor (ProProctor).
During testing, you'll have to make sure you don't have a cell phone near you, and no beverages of any kind are allowed, among other items listed on the IMA website.
Take it From a Home (not Work) Desktop Computer
Note, you should only take the remote proctored CMA exam from a home computer, not a work computer, as there will be security requirements to meet. Also, you can't take the test on a tablet or smartphone; it must be a desktop computer.
Limited Availability Each Day and Time
Remote proctoring is available 24/7, but there's limited availability during each day and time, so you cannot assume you'll get a spot. Once you register for the remote exam, you will select your preferred time frame, and the ones available will be offered to you.
Available Worldwide, With a Few Exclusions
Remote proctoring is globally available, with very few exclusions. You cannot access remote proctoring in the Crimea area of Ukraine, Iran, North Korea, Syria, or Cuba. Otherwise, as long as you have a stable internet connection, you're good to go.
Only Available for English Language CMA Exam
Currently, remote proctoring for the CMA is only available for the English language version of the exam. The Chinese language exam is a paper-based test, so it doesn't meet the requirements for remote proctoring.
How to Take the Remote Exam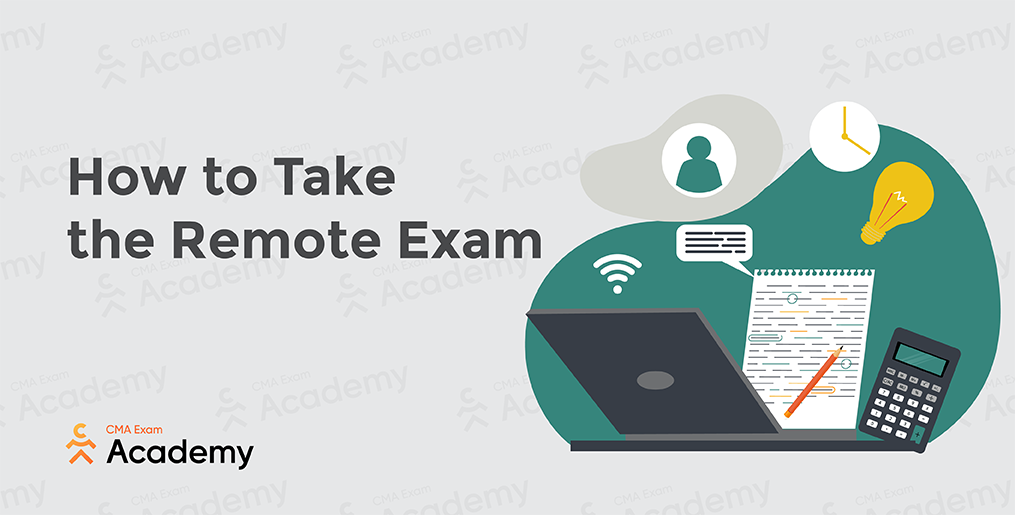 To take the remote CMA exam — after you've registered and ensured you meet system requirements — you'll log in 30 minutes before your assigned time to the secure portal via Prometric, go through the security tests, and then launch the exam.
It's important to turn off pop-up blockers on your web browser to ensure the exam administration is uninterrupted and to have your webcam on. You're allowed to have four blank pieces of paper to work out any problems.
It doesn't require a lot of technical knowledge to take the remote exam, but my overarching recommendation would be to take it just as seriously as you would the in-person exam. Study hard with the best CMA study materials, focus up, and you'll do great.
To get answers to all of your questions and direct guidance from Prometric, here's a good resource: Prometric Pro User Guide
Should You Take the CMA Exam Remotely or In-Person?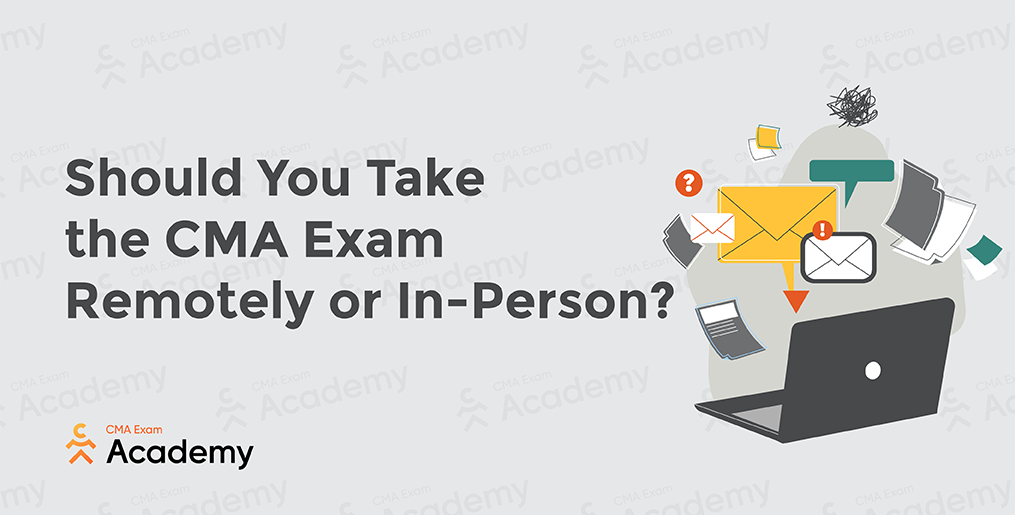 Just because this option is available doesn't mean it's right for everyone. It may seem more convenient, but only you know how you perform on tests like this:
Are you an anxious test-taker?
Do you have exam fears?
Do you lose track of time or lack focus?
Do you need the discipline or rigor of an in-person setting?
Would you focus better in the comfort of your own home?
Is your home environment quiet and free of distractions?
Think about what's really going to set you up for success, not just what seems the easiest.
How to Register for the CMA Exam Remote Test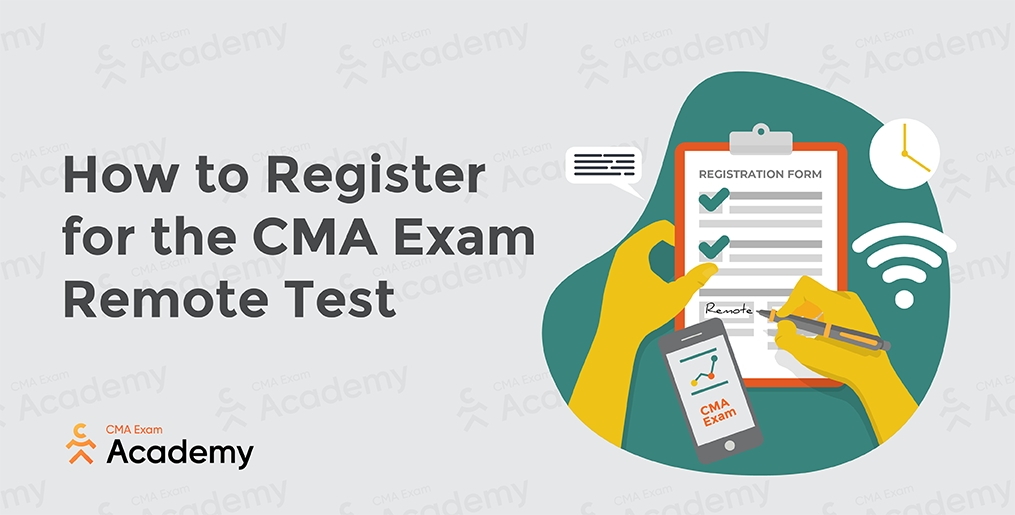 Preparing for the CMA exam is the hard part. Registering is easy. Here's all you need to do:
Confirm your system compatibility (no use registering if your tech won't work)
Receive your Authorization Letter
Schedule your exam appointment online

Select > Schedule Your Remotely Proctored Exam

Show up and crush it!
So, I think I've said it twice now but one more time for good luck:
The remote CMA exam is still just as complex, challenging, and in-depth as the in-person version. It's meant to set you up for a long and successful CMA career at the intersection of business and accounting.
In the CMA community, we're excited about what it means for people to have remote access to the CMA exam. It will empower even more talented, driven people around the world to pass the exams, get certification, and go on to do great things.
Have questions about the CMA exam? Drop them below, and we'll talk more about what this could mean for you.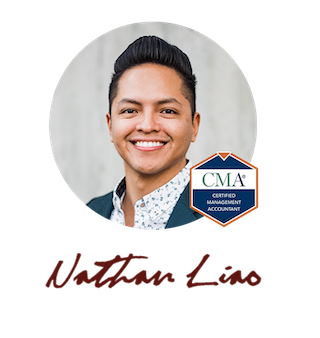 Hi, I'm Nathan Liao (aka the CMA Coach)! For the last 10 years, over 82,000 accounting and finance pros came knocking at my door seeking guidance and help. If you're also aiming to conquer the CMA exam on your very first try—without wasting away time or money—you've found your ultimate guide. Dive in deeper to discover more about me and the dedicated team that powers CMA Exam Academy. Click here and let's embark on this journey together!