This article will be updated regularly.
Last updated on April 30th, 2021
You've probably had many conversations by now about COVID-19, so I will not go deep into the topic. However, I'd like to focus on its impact as it relates to your plans to become a CMA.
Due to the unprecedented spread of this coronavirus, the World Health Organization (WHO) and Centers for Disease Control and Prevention (CDC) recommended social distancing and a sudden halt to non-essential events and activities.
For the past year, most educational institutions implemented online learning and test-taking. Most Prometric testing centers, which administer the CMA exam, were shut down.
Now, 90% of them are reopened, but there are still unique protocols you must follow when you take the CMA exam.
No matter where you are in your CMA review course, you should be prepared for these test-day changes so that you can pass the CMA exam.
Prometric COVID-19 Updates
The worst of the closures due to COVID-19 have passed. With most Prometric test center sites now reopened, you shouldn't have any trouble scheduling or taking your CMA exam.
Below, I linked the Prometric site closure page, which is the best place to double-check that your exam site is open on your test date.
Do Prometric Closures Impact Your CMA exam?
Prometric sent emails to everyone who had an existing appointment or scheduled exam. In this email, people received information about how to reschedule tests that had been scheduled. Fees were waived during this period.
Now, you can check the Prometric site to see if the testing location near you has reopened. It likely has, but you will need to familiarize yourself with the test day protocol to be prepared for new standards and safety.
You can also sit down for the CMA exam remotely. The IMA has just announced you can choose remote testing for your CMA and CSCA certification.
Where do I find IMA Updates about COVID-19?
The Institute of Management Accountants is an important professional association. When you are starting out on your journey to becoming a CMA, you will find information online at The Association of Accountants and Financial Professionals in Business.
You can visit IMAnet.org for information about scheduled exams. This organization is publishing regular, industry-specific news and updates on its website as well.
Prometric CMA Exam Procedures
If your local testing center is open, I highly recommend booking a Prometric Test Drive. It will give you an opportunity to experience the policies and procedures before your exam, which can calm your anxieties leading up to the real thing.
By getting to the test center and registering, knowing the health and safety protocols, and even trying out the exam software, you'll already be familiar with the entire Prometric CMA experience.
This could be the edge you need to focus on the exam, instead of worrying about logistics.
Bonus: CMA Exam Academy Students get a Prometric CMA Test Drive for free!
What Should You Do as a CMA Candidate During COVID-19?
Here are a few reminders and recommendations. These are based on current information about COVID-19 and the CMA exam.
2022 CMA Exam Prep Advice
This is a good time to start studying or keep studying for the CMA exam. Whether or not your state is still in some form of quarantine or social distancing, you likely have more freedom than you did this time last year. It can still be a time with fewer distractions, which you can leverage to be hyper-productive and utilize your time to prepare.
Staying active and busy even during social isolation can offset feelings of anxiety or panic. The Anxiety and Depression Association of America recommends routines and rituals to reduce these feelings. Studying can be a great routine to continue through self-quarantine or until the coronavirus subsides.
CMA Exam Academy's course provides clear structure, weekly milestones, accountability and coaching – these are a great way to help you settle into a study routine and stay focused on your goal.
The CDC reminds everyone that, while COVID-19 vaccines continue but are incomplete, everyone should still follow these general recommendations:
The best prevention is to avoid exposure:
Practice social distancing by staying six feet away from people in public
Cover your mouth or nose entirely when you sneeze or cough
Wash your hands for 20 seconds every time you have been in the public
Use a hand sanitizer with a minimum of 60% alcohol
Don't touch your nose, mouth, or eyes if you haven't sanitized your hands
Avoid contact with people who are sick
If you are sick, stay home unless you need urgent medical care and wear a facemask in public
Regularly clean and disinfect your home and possessions
Let's all band together and do our part to stop the spread of the virus!
Studying for the CMA Exam During the Pandemic
So, your exam may be rescheduled and the world, in general, is in a unique season due to this pandemic: where does that leave you? Your goal for becoming a CMA is unchanged and you still have to work toward this goal with intention and dedication. Some strategic choices need to be made as you study for the CMA exam during this pandemic.
To stay on track for becoming a CMA, implement the following suggestions as they best fit your specific needs:
Stop watching the news 24/7. I get it. It's important to stay informed, but new developments don't occur every hour. Instead, use that time in more productive ways.
If you haven't started the CMA process yet, become a member of the IMA first. You can do this as a professional, student, or academic.
Start studying for the CMA exam using a proven method. While everyone learns differently, our 16-week framework has provided the best benefit to students. This approach maximizes every minute you spend studying to optimize retention and help you pass the test.
Watch Prometric's video on what to expect on exam day, so you feel more confident and prepared for the big day.
Complete your professional experience and educational qualification forms and submit them to the IMA for processing. If you don't have professional experience yet, you can accomplish it within seven years of passing the CMA exam.
If you're a college student, this would be a great time to pursue the CMA and have it under your belt before you graduate.
Remember that this pandemic will pass. What you do with your time now can set you up for a brighter future. Continuing to pursue your CMA is going to pay off. The IMA's global salary survey reports a median income that is 36% higher than national averages. Globally, the compensation you can receive as a CMA is consistently above average pay for other skilled careers.
How is the CMA Exam Academy Responding to the Pandemic?
We are grateful in times like these that our globally distributed team has always worked remotely. The impact on the day-to-day operations of the organization has been minimal.
Existing students enrolled in our program have continued to receive the same level of coaching support and resources. New students can be assured of the same.
As the CEO of this small business, I'm committed to continuing uninterrupted support to our students while also ensuring that each team member, and their families, can safely rely on their monthly paycheck during this crisis.
To our existing students, our entire team is here for you! And to new students, we greatly appreciate your business. You're in good hands.
If you have questions or need clarification about anything in this post, drop them in the comments section below.
Wishing you and your loved ones health and safety.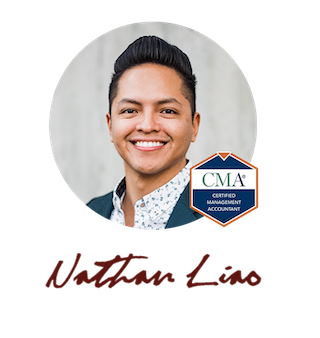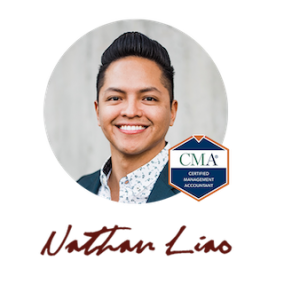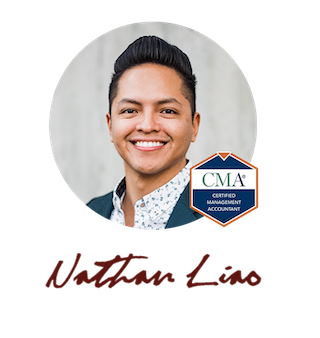 Hi, I'm Nathan Liao (aka the CMA Coach)! For the last 10 years, over 82,000 accounting and finance pros came knocking at my door seeking guidance and help. If you're also aiming to conquer the CMA exam on your very first try—without wasting away time or money—you've found your ultimate guide. Dive in deeper to discover more about me and the dedicated team that powers CMA Exam Academy. Click here and let's embark on this journey together!