Are you considering outsourced CFO services and wondering what to expect as a virtual CFO salary?
There is a growing demand for business-minded accounting professionals like Certified Management Accountants, who are willing to work part-time or freelance. Many small businesses and startups don't have a full executive team, but they want access to strategic financial advice as they grow. Hiring a virtual CFO makes this possible.
There are a few ways a virtual CFO can get paid, and the salary depends on how you want to work. For example, you can start a vCFO practice, working for multiple companies, or seek a part-time position as a salaried CFO, working remotely for a startup. Some accounting firms employ virtual CFOs on staff, for their business clients to consult as needed.
If you're investigating becoming a virtual CFO or hiring one, it's important to understand salary expectations, hourly rates, and what a monthly retainer might cost. Averages are a good place to start.
Average Virtual CFO Salary in the United States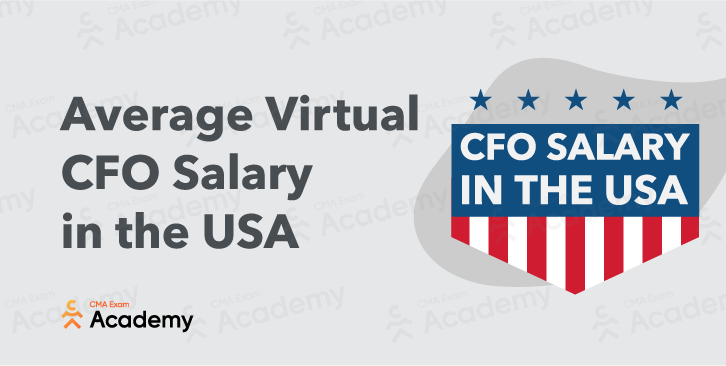 Salary ranges vary across the U.S. for different kinds of jobs, but virtual or fractional CFOs can expert to earn between $175 to $300 an hour depending on their location, the size of the company, their education and experience. Most contracts with these rates most likely do not include benefits.
Breaking it down by varying rate structures, here are some averages for fractional CFO pay:
Virtual CFO hourly rate: $175-$300
Virtual CFO daily rate: $1,200-$1,500
Virtual CFO monthly rate: $3,000-$10,000
The average overall rate for virtual CFOs is $5,000-$7,000
It's most common for a virtual CFO to work part-time or on a contract basis, charging a retainer fee to perform monthly services. They may also charge by individual projects, like performing a cash-flow forecast or preparing a financing strategy.
All of that will be assessed on a case-by-case basis and rates can vary significantly.
How to Determine Your Part-Time CFO Rates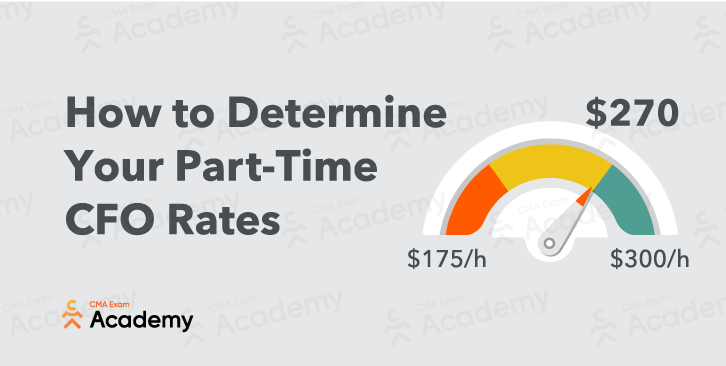 If you are starting out as a vCFO, establishing rates is an important part of the gig. You will need to take many factors into account as you price yourself for this role.
First, set your part-time CFO rates in the larger context of your own education and experience. While companies that hire virtual CFOs may not scrutinize your resume or background in the same way as a full-time, in-house hire, it's still an important value metric.
CFOs make more money when they have a broader or longer background in accounting. That said, many people find that becoming a virtual CFO is a way to gain crucial experience that sets them up for higher-paying jobs in the future. If your career goal is to become a CFO at a bigger company, your time as a virtual CFO will build your resume (and your network).
Here are the aspects that should be factored into what you charge for virtual CFO services.
Determine Your Costs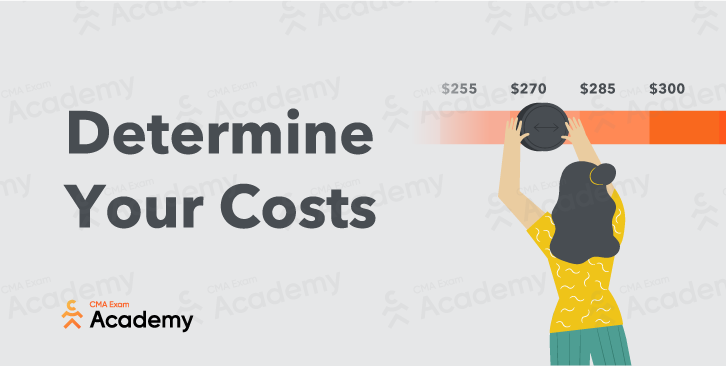 When you work as a part-time virtual CFO, you will probably work remotely as an independent contractor. However the logistics shake out, part of the cost of doing this kind of business includes work-from-home overhead. These are the basics that any independent contractor can count as work expenses.
Even if you're working from home, you'll need a professional set-up to communicate with clients and run virtual meetings. Your expenses might include a portion of your rent/mortgage and a fast, reliable internet connection. If your home doesn't have space for a dedicated office (or there are too many distractions), you might use a co-working space.
In addition to covering your home office expenses, you also need to consider what you need in terms of tech. Keeping up a computer, headsets, and software systems that facilitate your work should all count toward your value as a virtual CFO.
The last ongoing cost you'll want to factor into your virtual CFO rates is maintaining your credentials. For example, you may have to meet the ongoing CMA certification requirements, take CPE courses, and pay annual membership fees.
Additional Per-Case Costs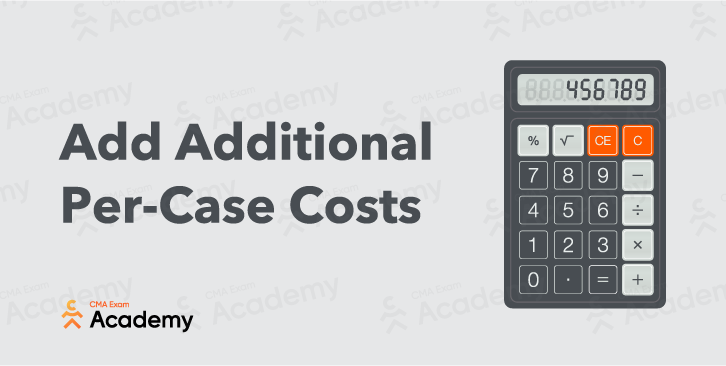 In addition to regular, predictable costs of being a virtual CFO, there will be per-case costs. These are specifically related to the business that is hiring you. They include things like the following:
Company Management Systems and Processes
You may have to sign up and pay for monthly subscription fees to company software. Sometimes this will be covered by a client but if you are truly on a part-time or project basis, it may be up to you.
Current Personnel
As you step into leadership in a company, tallying up the man hours it takes to do your job may be a vital calculation to determine your own rates. If the job needs more time than you can realistically put in, you may need to outsource some of the repetitive or lower-skilled tasks or grow your team.
Other Employees: Full-Time Accountants or Bookkeepers
This is similar to the above, but more specifically deals with what level of service your vCFO business will provide. This will determine how many professionals or accounting support staff you need.
For instance, if you are a virtual CFO for a very small start-up, you may wear all the hats (and may need to charge more). If you want to run a full-service virtual accounting and vCFO agency, you'll need to grow your team as you grow your client list.
Market Size and Volatility
While the flexibility of being an outsourced CFO is appealing, it comes with its downsides. One of those is the fact that there may be waves of demand for your services. You may choose to specialize in a certain niche, to make sure there's a market for your services.
Knowing just how employable you are at any given time will alert you to whether you can increase (or should decrease) your vCFO fees.
Sales Channels
A last unfixed financial consideration is how you will get clients for your vCFO agency or find a job as a virtual CFO.
If you work on staff for an accounting agency, you will inevitably lose a margin of your earning potential toward their overhead. After all, they are doing the work of finding clients and setting up your infrastructure.
If you strike out on your own, you will need a way to find clients. You'll have expenses like setting up a website and attending networking events. You may sign up for freelance platforms and have to pay a subscription fee.
Again, as many costs as possible should be recovered in the rate you eventually set for your work.
Determine Your Target Net Salary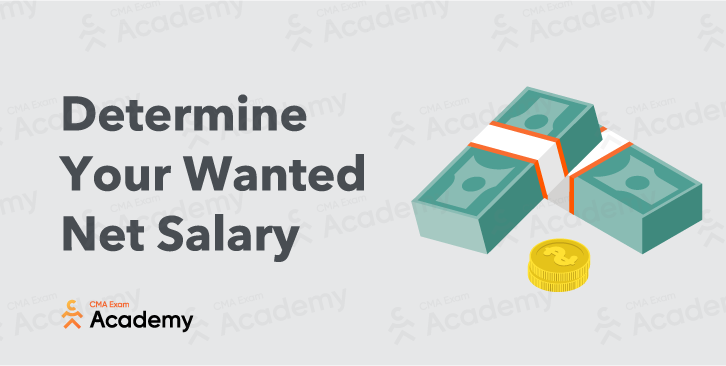 Because fractional CFOs and virtual CFOs are currently popular, it's hard to remember that the concept is fairly novel. That means that there isn't a ton of data to inform salary and rate decisions.
While you can get a sense of what other people are charging, your own salary should be a personal decision. How much do you want to make as a virtual CFO? This will not only depend on your budget and lifestyle, but also on your ambition.
Setting that number, and valuing your own skills, is important as you put yourself out there to get new clients.
Pick Your Payment Model
Once you know your virtual CFO salary goal, you'll want to pick a payment model. Keep in mind, especially if you're starting out, that you may find different payment arrangements than you had in mind.
Unless you have a reason for strictly sticking to a single payment model, it's important that you consider what you would charge for all of them. This way, you'll know whether an opportunity is worth your time.
There are four common ways to get paid as an outsourced CFO.
Monthly Retainer
Perhaps the most common way to charge for vCFO services is with a monthly retainer. This will most closely look like a regular salaried position, even if it is temporary.
A company will pay a retainer fee, and you will provide a specified set of hours or tasks. It's important that terms are clearly set for retainers, so that the client knows exactly what they can ask of you and you know exactly how much you will do for them.
A monthly retainer for a virtual CFO may be a good way to establish client relationships and get some predictable income.
Per Hour
Per hour charges may work well if you are hired for discrete virtual CFO tasks or if a client has a very specific budget.
Sometimes, outsourced CFOs work with a small business in a consultative capacity. When they do, it can be best to estimate an amount of hours that a task or project will take, but then allow for billing that either falls beneath or above that threshold.
This can establish a lot of trust with a budget-conscious client and ensure both parties that an hour worked is an hour paid.
Per Project
Per project is a way that outsourced CFOs often set up rates for financial reporting and specific tasks. If you have a solid background and understanding of how long something takes, you can arrange a contract that sets a specific dollar amount for the completion of specific work.
The risk of this model is that projects can take unexpected turns and take more time than you anticipated. However, it's also helpful to know exactly how much you will make from a specific client, which is easy to see in this vCFO pricing approach.
Charging by project can be a foot in the door to a long-term relationship with a client. Once you show a client what you can do on a single project, you may be able to sell them on a retainer.
Project-based prices are also a good idea to include as add-ons for your retainer clients. When they need an analysis or report that's above and beyond your agreement, you need to get paid for that extra work.
Working in an Outsourced CFO Agency
A last way to charge as a virtual CFO is to sign up with an outsourced CFO agency. Companies that do this take a cut of your pay in exchange for connecting you with clients and facilitating some logistics.
In most cases, a fractional CFO agency will provide you with a set pricing model and the client with a (slightly higher) set pricing model. This can be a way to get reliable work and not have to do your own sales or find new clients.
The profit may be slightly lower but some virtual CFOs think it's well worth it.
Virtual CFO Salary vs Full-Time In-House CFO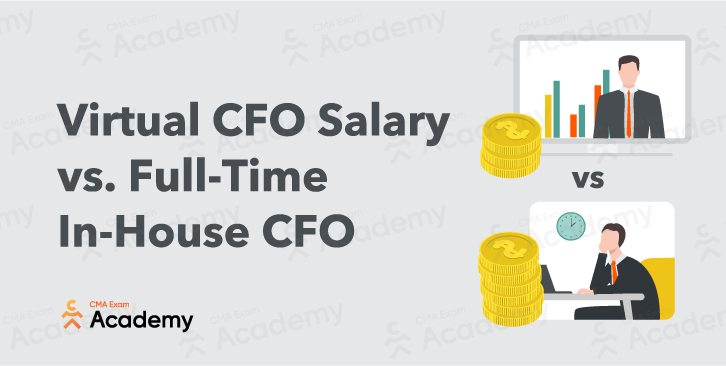 Virtual CFO salaries and full-time, in-house CFO salaries are different. There are some pretty clear differences in terms of actual annual pay.
A traditional CFO can receive a lot of additional employment benefits, such as profit sharing, bonuses, and elite medical coverage. Admittedly, fractional CFOs miss out on this boost, which can amount to hundreds of thousands of dollars a year.
However, a vCFO is in charge of their own business. It's flexible and scalable, with the opportunity to grow and increase fees to reflect your experience and expertise.
Need a boost? Hire a CFO trainer who can get you on the fast-track toward becoming a vCFO.
As with any averages, almost too many factors exist to rely on the median number. Norms exist both way higher and way lower than these numbers.
While the pay is different, many people favor the flexibility and alternative work arrangements of being a virtual CFO. It's also a great way to gain more experience, test the waters in different kinds of companies, and refine unique sets of accounting skills.
Whether you work virtually or in-house, being a CFO is the topmost level of financial leadership in an organization. It comes with great responsibilities and is an engaging, exciting career with great earning potential. Earning your CMA is one of the best ways to gain specialized knowledge that perfectly suits the role of a vCFO.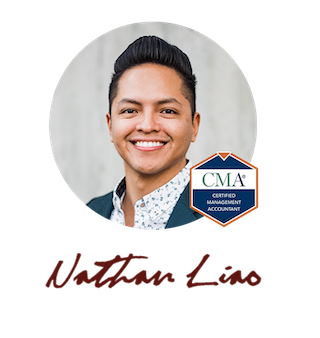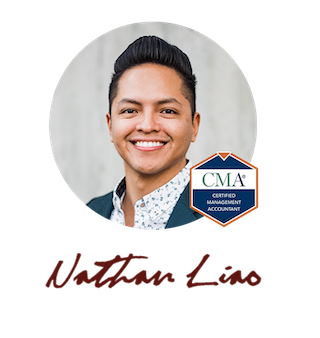 Hi, I'm Nathan Liao (aka the CMA Coach)! For the last 10 years, over 82,000 accounting and finance pros came knocking at my door seeking guidance and help. If you're also aiming to conquer the CMA exam on your very first try—without wasting away time or money—you've found your ultimate guide. Dive in deeper to discover more about me and the dedicated team that powers CMA Exam Academy. Click here and let's embark on this journey together!