This is very exciting because after weeks of decision making I am ready to launch the first-ever episode of the CMA Exam Mastery Course Podcast.
Like you, I too, know what it's like to prepare for the CMA exam. The fear, the stress, the overwhelm — I've lived through it all.
It wasn't that long ago that I was holding down a full-time job, busting my butt on my evenings and weekends to prepare for the exam, so trust me when I say I know exactly what you are going through.
I put in months of preparation and ended up passing on my very first try, unlike so many others. So what did I do differently and how can you avoid the abysmal passing rates? Listen in to learn more.
Just click the play button at the top of the page, download this in iTunes or listen on Stitcher. If you like what you hear, be sure to give me a 5-star rating or leave a review!
Here's What You'll Learn in this Week's Episode:
A look into why I'm starting the CMA Exam Mastery Course Podcast
What exactly you will be learning from the podcast
A sneak peek into my CMA Exam Academy and how it can help you pass the exam on your very first try
Resources:
Like what you heard? Be sure to share it with your friends, family or coworkers and join me for brand new episodes every week.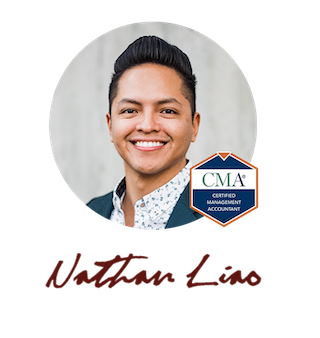 Hi, I'm Nathan Liao (aka the CMA Coach)! In the past 8 years, over 37,000 CMA candidates came knocking at my door seeking guidance. And just like them, I'm here to show you how you can pass the CMA exam on your first attempt without wasting money or time. Click here to learn more about me and the awesome team behind CMA Exam Academy.