START YOUR CMA JOURNEY RIGHT HERE
Hi! My name is Nathan, and I'm so glad you are here because that means you're ready to accelerate your career and income as a CMA.
I believe that the Certified Management Accountant certification is the path to a more fulfilling career in management accounting. I also believe you should not have to study alone for your CMA exam wasting time figuring out what and how to study, as I did.
My mission is to bring a face and human connection to your exam prep journey by extending a helping hand to guide you every single step of the way so you don't waste any time.
Through our weekly calls, continuous emails, and coursework, we'll work together and achieve success just like humans have for thousands of years, side-by-side (not alone).
If it's your first time here, I know all of the information can be overwhelming, so I've created this page, with some of my very best resources, to get you started. Scroll down for more.

STEP ONE: MEET YOUR CMA COACHES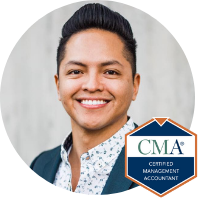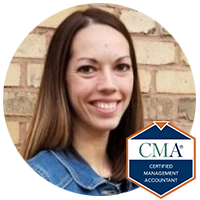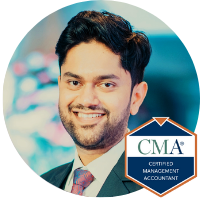 To learn more about us and the philosophy behind our highly successful CMA review program, be sure to check out our About page.
For CMA Exam Academy reviews, click the link to read past students' testimonials.
STEP TWO: FREE EXAM CHEAT SHEET
STEP THREE: BEST RESOURCES TO HELP YOU SUCCEED
There sure is a large amount of content here but where to start? Don't fret. Here's a list of the best of the best to help you get started.
What Is CMA
CMA Exam Structure
CMA Exam Cost and Fees
How To Become a CMA
CMA Exam Scores and Results
CMA Review Courses & Study Tools
Studying for the Exam
CMA Salaries & Careers
CMA vs Other Designations
INTRODUCING: CMA EXAM ACADEMY
---
If you don't like the idea of spending 20 hours per week self-studying...DON'T...instead you'll be guided each week in this done-for-you program slashing your study time in half. In the amount of time it'd take you to watch a movie each night, you'll be ready to pass your CMA exam. It's that simple and straight-forward.
Get Started Today!