CMA Part One Accelerator – Live Virtual Classes
Start today with only:

$

499
Then 3 monthly payments of
$

179
LIVE, virtual classes twice a week with your CMA Coach
2-hour live virtual classes
Bonus: 1-hour Q&A/office hour once per week
8 weeks of intensive training
100% Coverage of ICMA LOS
Stream all of the virtual classes even after they've aired
1-year access to class recordings and online study tools
Weekly assignments
Printed Textbooks featuring 100% of the ICMA Learning Outcome Statements
Free Shipping Worldwide
Formula guides (pdf)
1-year access to 1,200+ Question Test Bank
15+ Essay Questions with model answers
15% IMA Membership discount code
15% CMA Entrance Fee discount code
Description
CMA Exam Accelerator is our 8-week intensive test-prep coaching program featuring Live Virtual Classes twice per week with a dedicated CMA Coach. If you are a very busy professional ready to conquer the CMA fast, then this virtual live course is for you.
Our Accelerator program features the same successful framework and study tools as our flagship Academy program but at an accelerated pace. Instead of 16 weeks, you'll be ready to take your exam in only 8 weeks.
CMA Exam Accelerator Class Schedule for Part-One

STARTS
July 7th

ENDS
Aug 27th
Virtual classes every Tuesday and Thursday from 6:30PM to 8:30PM Eastern Time
---
---
Who Should Take the CMA Exam Accelerator?
Our Accelerator program is a great fit for you if :
You're looking for a fast-track course to study for the CMA exam.
You're aiming for the Sep/Oct 2020 exam window.
Live, virtual classes is what you need to capture your attention and keep you engaged.
Live Q & A with a CMA Coach is a must.
You can dedicate at least 20 hours per week to the program.
You have an urgency to complete the CMA as fast as possible.
You are able to attend classes on Tuesdays and Thursdays from 6:30pm to 8:30pm Eastern time.
...then this is the course for you!
Note: If 20 study hours per week is not feasible at this time, our flagship Academy program may be a better fit requiring only between 10 to 12 hours per week over a 16 week period.
---
This course will grab your attention with real-time instruction:
Live virtual classes are 2 hours long, twice a week held on Tuesdays and Thursdays from 6:30pm to 8:30pm Eastern Time.
Live 1-hour Q & A/Office Hour session once a week.
Real-time instruction by a Certified Management Accountant.
Total of 8 weeks of live coaching and guided studies
Accelerate your CMA Studies: Meet Your Instructor
The best way to succeed in your studies is to learn from someones who's done it. If you only needed to read a textbook, you wouldn't be here. The reality is, there are intricacies to the concepts you need to learn.
A skilled CMA Coach is going to help you prioritize the content you need to know. Through engaging, live weekly lessons, you will receive the best and highest-priority content for you to study each day.  Ask questions and have a helpful back-and-forth that enhances each study session.
---
Keith E. Lewis, CMA has over 13 years of experience in the field of finance and accounting working as a Project Manager at SEI Investments. Keith passed both exams on his first attempt after completing our flagship Academy program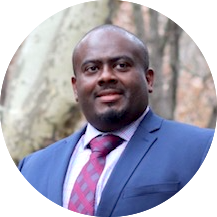 Combining his business acumen with his passion for public speaking, Keith has had the opportunity to speak at Drexel University, Widener University, Villanova University, Temple, LaSalle University and internationally at the Accounting and Finance show in Toronto. He currently serves as the President of the Greater Philadelphia Chapter of IMA.
Keith is a "Big Picture" thinker with experience that spans multiple industries including education, non-profit, hospitality and financial services.
His scope includes management accounting, strategic decision making, accounting systems implementation, internal controls, process improvement, budgeting, financial planning, financial reporting, forecasting, month end close process, reconciliations, and variance analysis.
---
What Will You Get With the CMA Exam Accelerator?
Our programs are hosted privately. You will get access to all of the course materials and scheduled, virtual classes. Miss a session? No worries. All of the recorded videos will be available to stream online for 12 months. If you miss out or need to re-watch, that's easy to do.
Extensive support materials are available in the form of:
Online test bank
Essay scenarios with model answers
Formula guides in PDF format
Exam simulations inside your test bank
Physical textbooks shipped to your door for free worldwide
You will get everything to fast-track your success as you take the CMA Exam.
Read on to learn about more program features, bonus features and available discounts.
---
THIS IS WHAT YOU'LL GET TODAY:
---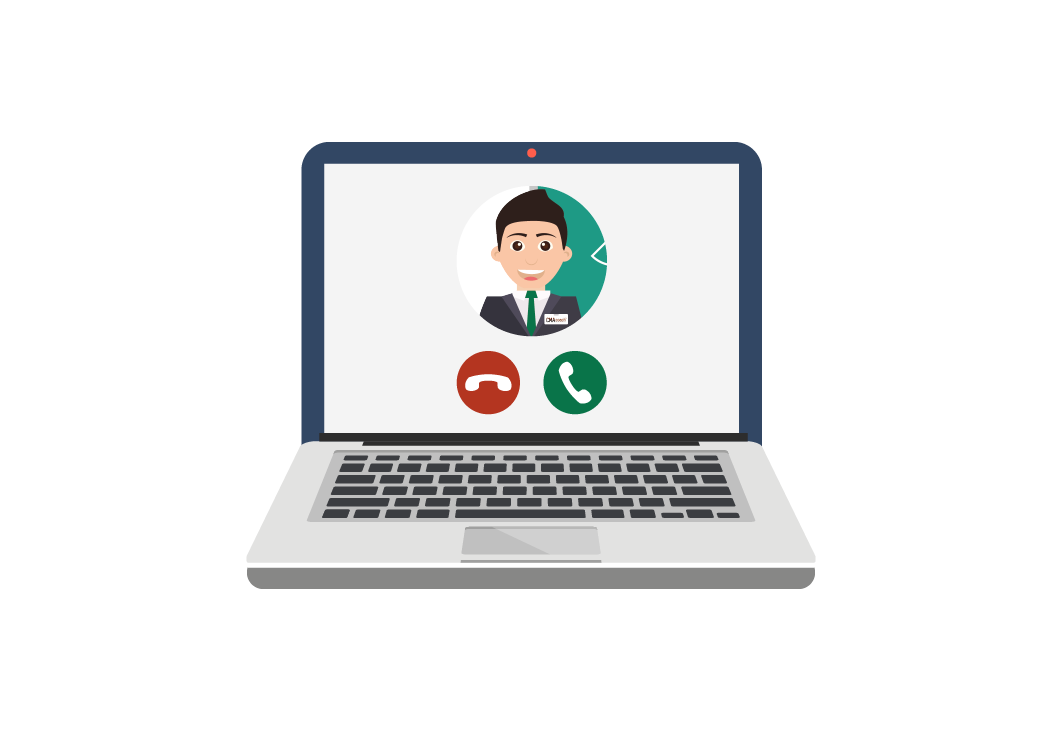 WEEKLY OFFICE HOUR WITH YOUR CMA COACH
(Valued at $600)
The Accelerator program gives unparalleled access to professional coaching. What does this mean? It means that you get live, one-on-one conversations with a Certified Management Accountant. This will allow you to ask direct questions and get immediate answers. Your CMA Coach may also target the areas you need to review and give you study tips and exam prep ideas. Fast-track your CMA success by taking advantage of this resource.
WEEKLY, LIVE VIRTUAL CLASSES
(Valued at $2,000)
The Accelerator program provides weekly, live classes. This requires a maximum level of engagement where you will get real-time attention-grabbing instruction. Are you ready for the fast lane? These live virtual classes will be jam-packed with the most relevant and important info you need to support your exam prep.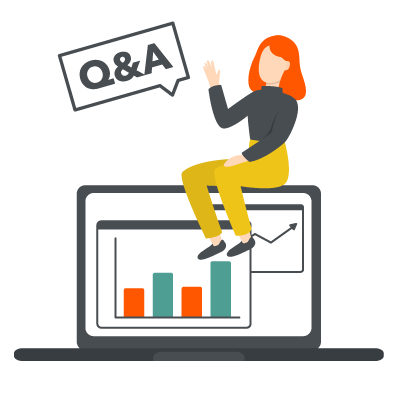 LIVE Q & As
(Valued at $500)
During your weekly class sessions, you will be able to ask questions and get answers right away.
This immediacy will eliminate the possibility of you passing over or forgetting about areas of confusion or weakness.
Shore up in every area, ensuring that you take the exam at the highest level of readiness with this important feature.
WATCH IT LIVE, WATCH IT LATER: WE MAKE IT EASY TO LEARN
(Valued at $500 per part)
No stone unturned, the Accelerator program covers every single section of knowledge you need to pass the CMA exam. This thorough, methodical approach is accelerated through efficient instruction and outstanding support materials. Attend live classes and then re-watch the recorded versions to optimize retention for up to 12 months.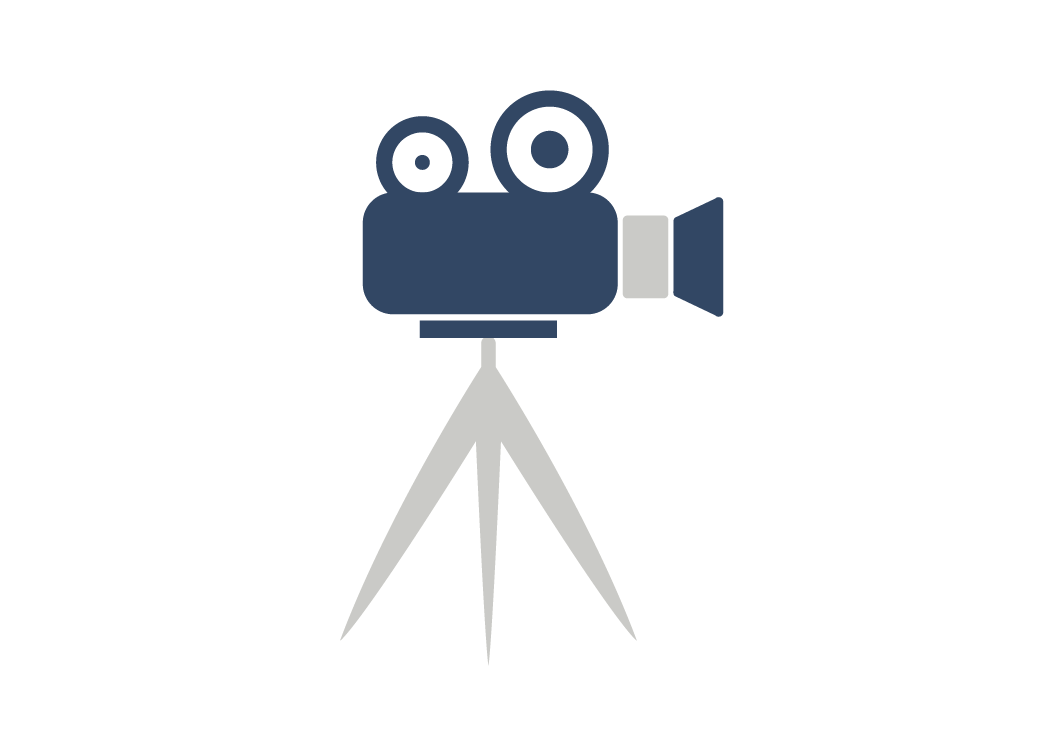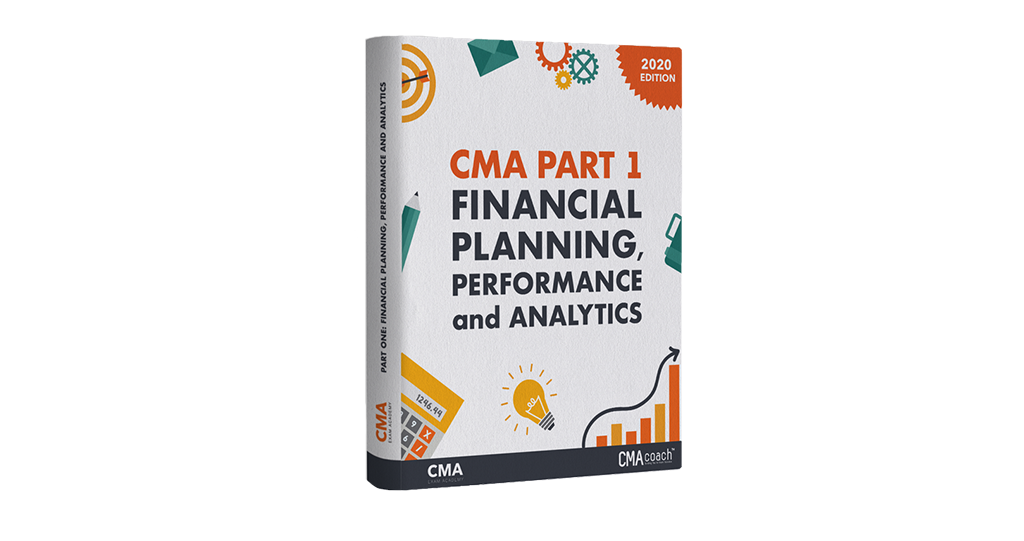 PRINTED/PHYSICAL TEXTBOOK
(Valued at $300)
Would you like to hold something in your hands? You like to jot up, mark and highlight? Great! This textbook in paperback features 100% of the ICMA Learning Outcome Statements. It was written by light-hearted and fun CMAs and CPAs.
PERSONALIZED TEST BANK
(Valued at $400 per part)
You'll gain access to our 1,040+ question online test bank including 15+ essay scenarios with model answers, and final exam simulations so you feel comfortable with the real exam program.
Don't leave it to chance, practice with our online test bank to guarantee your exam success!
---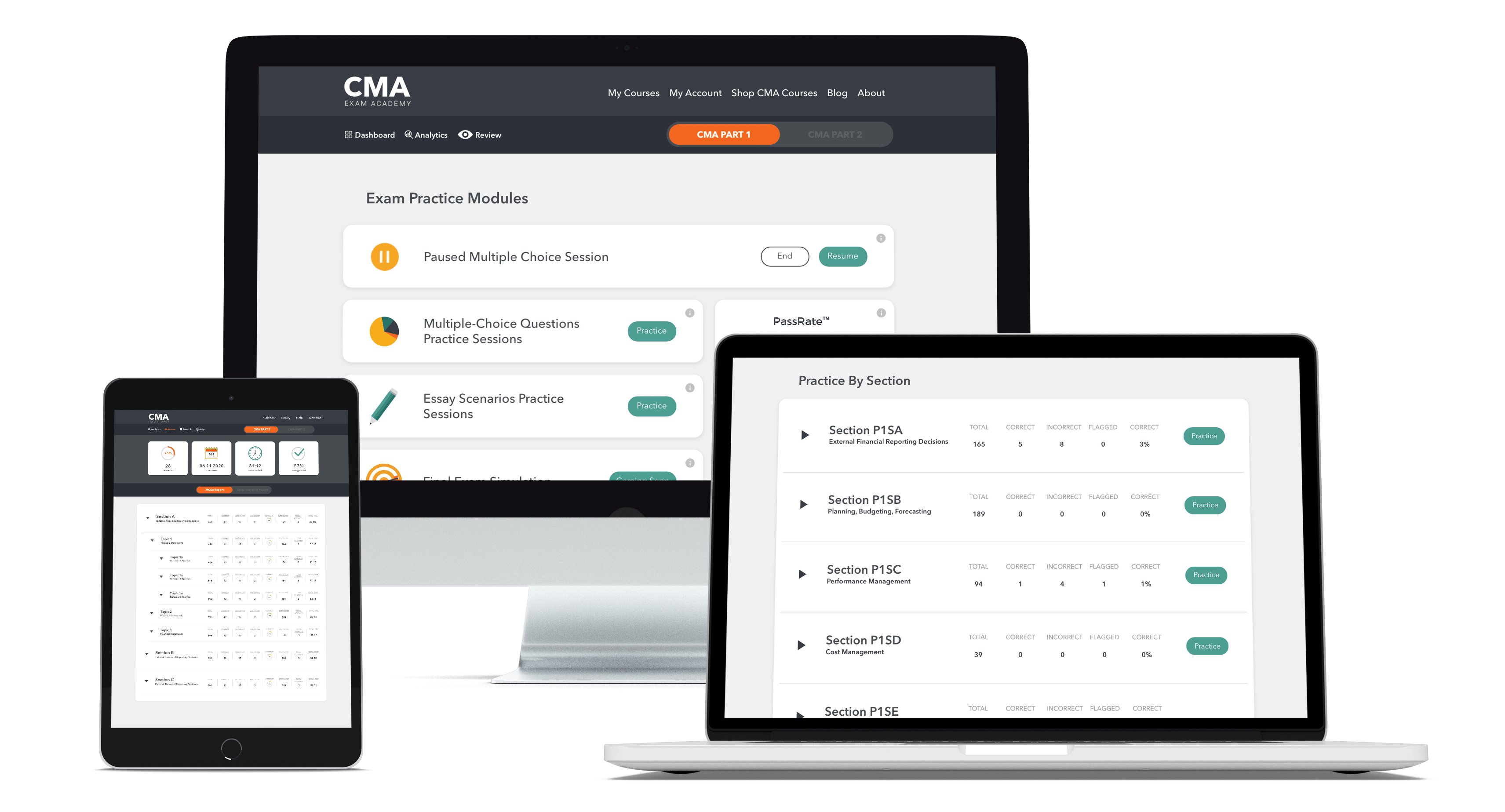 ---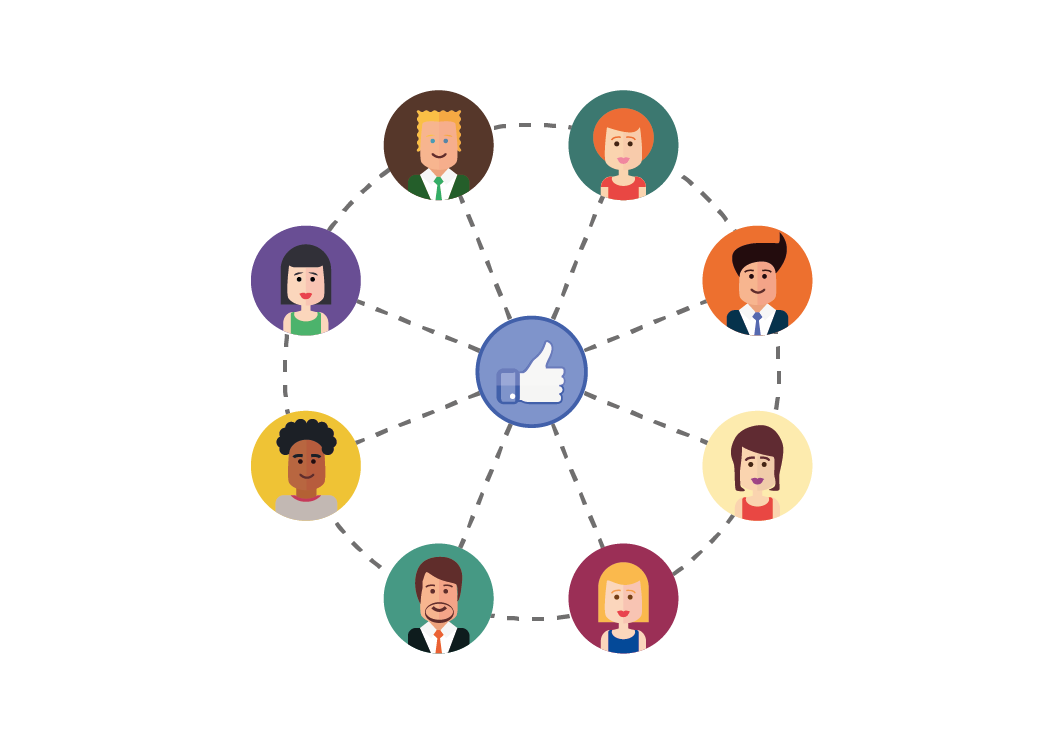 ACCESS TO PRIVATE STUDY GROUP
(Valued at $200)
It's not just your CMA Coach who'll help you out. You'll also get exclusive access to our private Accelerator study group. Inside our private Facebook group, you can connect with other students who are preparing for the same CMA exam. You can ask questions, share study strategies, or just connect with like-minded people who are on the same path as you are and know what you're going through.
PLUS IF YOU ORDER TODAY, YOU'LL GET THIS
** SPECIAL BONUS **
Bonus #1: ALL-IN-ONE FORMULA GUIDE
(Valued at $200)
Wouldn't it be great to have all the formulas in one guide? That's what we've got and waiting for you right now. One of the most challenging aspects of the exam is to memorize all the formulas. In fact – not knowing the right formulas to perform calculations cause thousands of candidates to fail the exam each year. This PDF e-book contains all the formulas you'll be tested on in the exam.
---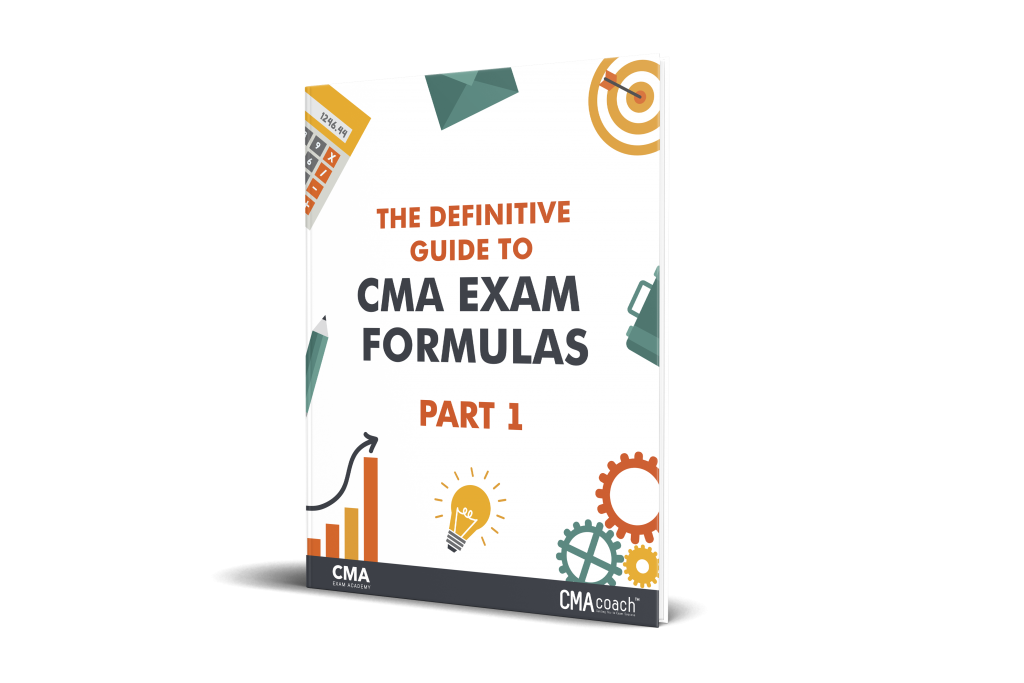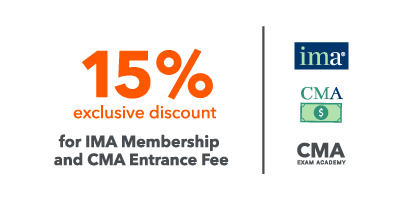 Bonus #2: 15% DISCOUNT ON IMA FEES
(Valued at $74)
As a CMA Exam Academy student, you'll get an exclusive 15% discount on your IMA Membership and the CMA Entrance Fee.
Bonus #3: FREE SHIPPING WORLDWIDE
(Valued at $75)
We'll ship your printed/physical textbook in paperback to your door anywhere in the world absolutely free!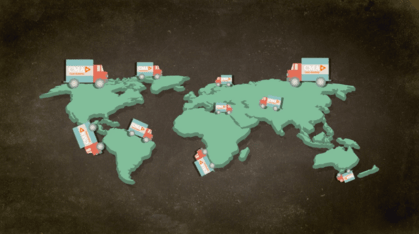 30-Day 100% Satisfaction Guarantee
CMA Exam Accelerator is 100% RISK-FREE
If you feel like you are not getting the value from the Accelerator program, email the Academy support team ANY TIME during the first 30 days, show us you actually did the work, and we'll happily refund your full payment.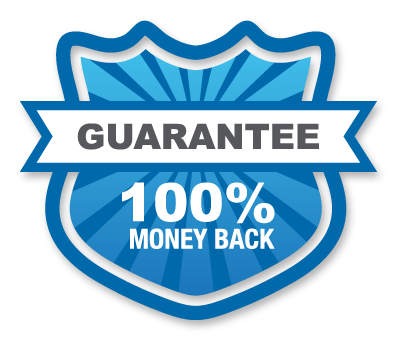 Order online with our SSL secured system. We accept Mastercard, Visa, Discover or American Express.
30-Day 100% Satisfaction Guarantee
CMA Exam Accelerator is 100% RISK-FREE
If you feel like you are not getting the value from the Accelerator program, email the Academy support team (support@cmacoach.com)  ANY TIME during the first 30 days, show us you actually did the work, and we'll happily refund your full payment, less shipping fees. Refunds will not be issued after this time. Shipping fees will be deducted from your refund. You will be responsible for the shipping fees to return the physical materials. Refunds of physical materials must be returned in as-new condition within 14 days of the refund agreement and will be inspected upon receipt. This refund agreement is subject to change without notice.
Q: Do you ship anywhere in the world?
Absolutely! We'll ship your textbooks in paperback anywhere in the world for free.
Q: What is the class schedule for CMA Exam Accelerator?
Enrollment closes on February 26th, and the class starts on March 10th and ends on May 14th. Classes are held twice per week on Tuesdays and Thursdays from 6:30 pm to 9:00 pm Eastern Time.
Q: How long will I have access to coaching support?
Support from your CMA Coach will start from the first class and will end on the last class for a total of 10 weeks. However, access to all of the study material provided, including class recordings, will be available for 12 months from the enrollment date. Access to your private study group will also stay active for a year for peer-to-peer support.
Q: Is it possible to pause my program midway through the course?
Because the Accelerator is a live virtual program, it's not possible to pause the program midway. If you cannot attend a class, you'll still have access to the recording for 12 months.
Q: Can I attend and/or watch the class recordings on mobile phones and tablets?
Absolutely! Our program is 100% mobile-friendly.
Q: Do I need to purchase supplemental material?
No. By enrolling in the Academy all materials, including textbooks and an online test bank, will be provided to you by us. You don't need to purchase anything else.
Q: I work full time. What kind of time commitment does the Accelerator program require?
Our estimate is around 20 hours per week. This is due to it being an intensive program. If this amount of hours is not feasible for you, our flagship Academy program may be a better fit. It requires only between 10 to 15 hours per week.
Q: Where do I find a location near me?
We are an online CMA prep-course. Meaning that we don't have school locations. All of our training is done online to give our students the flexibility they need.
Q: I don't have a strong accounting background. Will this course help me pass the exam?
Absolutely! This course is designed for accountants at all levels. But you will need to study a little bit harder compared to someone who has a strong accounting background. But don't worry, I'm here you guide you step by step.
Q: How long is the Accelerator program?
The program is 10 weeks long per part, but you'll have access to class recordings and study material for 12 months from the enrollment date.
Q: How is the online test bank organized?
The online test bank is organized by topic following IMA's Learning Outcome Statement. You can be assured that you are following the correct order of topics. You'll find access to your online test bank inside "My Account".
If you feel like there is a question that has gone unanswered or you have any other concerns about the CMA Exam Accelerator program, contact me here and I'll put your mind at ease.