Trying to find a job as a CMA? Click below and subscribe. I send out a weekly newsletter on Thursdays with a FREE list of the top CMA job openings.
CLICK HERE TO GET FREE ACCESS TO YOUR CMA DREAM JOBS NEWSLETTER
Once you pass the CMA, the goal is to land your dream job. But where do you even begin? There are a ton of different ways that people find jobs these days. You can sign up with a headhunter, create an account at a job site or pound the pavement by cold calling and networking. These may work… but they'll take a lot of work.
I wanted to create a system that helps you out. I've leveraged my extensive network and got eyes on the ground to deliver the best job leads for CMAs. Once you sign up, you'll get this in a weekly email. Get your resume ready: you may find the perfect CMA job for you.
Passing the CMA is a huge accomplishment. Your potential for a lucrative and fulfilling career improves exponentially by securing that certification. But there are plenty of life choices left to make. Even with a passing score and a certification in hand, you're competing in the marketplace.
As market conditions rise and fall, it can feel complicated and challenging to land the right position. If you're looking for a job as a CMA, here's what you need to do:
SIGN UP for FREE to get weekly job postings for CMAs
CLICK HERE TO GET FREE ACCESS TO YOUR CMA DREAM JOBS NEWSLETTER
Find a CMA Accountant Job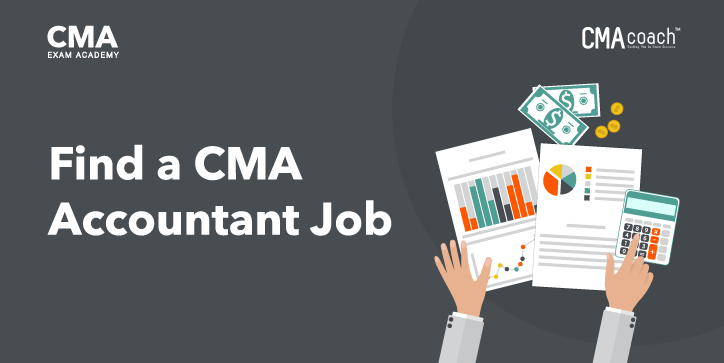 This newsletter is regularly updated and completely free for you. It's simply a tool to help you uncover the latest, greatest career opportunities that await you as a CMA. It will include an easy-to-navigate list with links. These are solid, vetted opportunities.
➜ To find a CMA job, get on the list, and get weekly chances to compete for some of the most coveted spots in this career.
➜ Find out who is hiring CMAs and how to connect with their HR departments.
➜ Learn where to send your resume and credentials to be considered for a CMA position.
Certified Management Accountant Jobs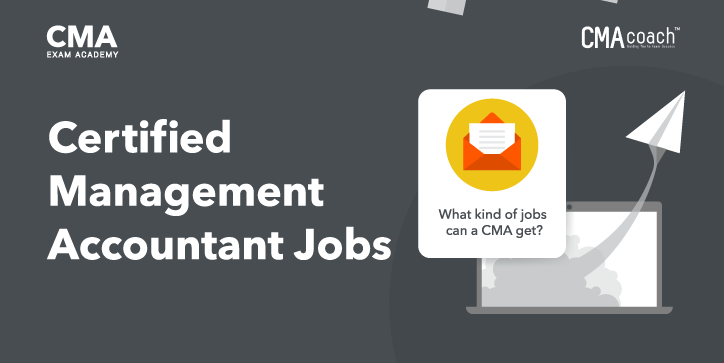 The info in this newsletter will also give you insight into things like:
What kind of companies hire CMAs?
What kind of jobs can a CMA get?
How do I get a Certified Management Accountant job?
What kind of businesses do CMAs work for?
What are the CMA salary ranges?
CMAs can work in almost any kind of company. As a CMA, you will be eligible for leadership positions. While there are some networking opportunities for CMAs, it can be hard to find the right fit.
This weekly newsletter will provide a wide variety of immediately available openings. Get CMA job postings and CMA career guidance as you investigate your potential for these positions.
CMA Job Opportunities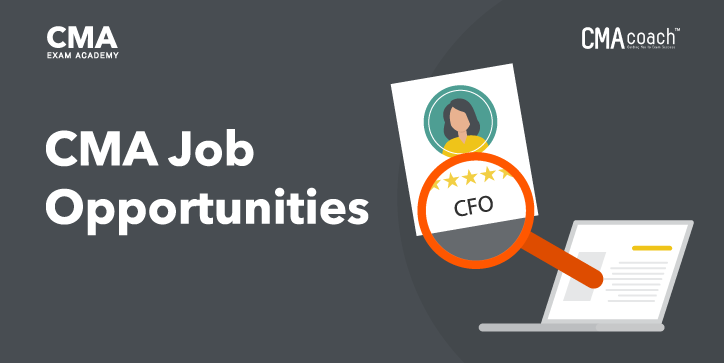 There are a ton of great high-paying job opportunities for you as a Certified Management Accountant. You can apply for roles that include:
Chief Financial Officer (CFO)
Accounting Manager
Cost Accountant
Corporate Controller
Senior Accountant
Go here to read more about CMA Careers.
I believe that your journey has just begun! Get your career kick-started with access to the right, insider opportunities to become a successful CMA.
Your first step: SUBSCRIBE to the CMA Dream Jobs Newsletter for weekly job postings.
CLICK HERE TO GET FREE ACCESS TO YOUR CMA DREAM JOBS NEWSLETTER
If you know others who may benefit from this newsletter, please share this post with your network. Spread the word.
Here's to your career success!